It's that time of the year again: Microsoft has launched yet another release wave for Dynamics 365. We've listed the most notable updates in the 2022 release wave 2 for Power Platform in general, as well as for the Power Platform Admin Center.
What's new for Power Platform?
Release wave 2 brings a number of general changes to Power Platform that span across all modules, such as enhancements to the user interface and advanced integration capabilities. For other future capabilities, check out the highlights in the video from Microsoft below!
Modern advanced find turned on by default
Release wave 2 further enhances the advanced find experience, allowing users to:
easily access and explore any table in a model-driven app through structured search and the use of advanced filters.
quickly search views by their name in the enhanced view selector.
easily share views with their team thanks to the new view management experience.
build their own personal set of views, which travels with them across all apps and devices, both online and offline.
From now on, all of the aforementioned features will be enabled by default.
Use Teams chat with others in-app
Having to leave your model-driven app every time you want to collaborate in Teams is a real hassle. The new release wave makes it easy to find existing Teams chats or start new conversations with your colleagues to collaborate on the same records from within your app. Chats are displayed in a side panel on the right and tracked as chat activities in the timeline and activities views.
Connect to external data from Dataverse
Over the years, virtual tables have proven themselves to be an incredibly useful tool within Microsoft Dataverse, but setting them up can be difficult. Release wave 2 empowers users to easily create tables in Dataverse that surface external data – from SQL servers, Excel files or Microsoft lists, among others – by leveraging simple connections to find that data.
View only relevant activities in drop-down
No one likes endlessly scrolling through irrelevant activities. Release wave 2 includes a New Activity drop-down list that only shows activities that are relevant to your application and hides irrelevant activities that aren't included in the app metadata from the New Activity command. Previously, this feature was an opt-in setting in the environment. Now, it's automatically enabled for all apps.
View your colleague's presence
In model-driven apps, users can view their colleague's pictures and online presence in multiple places to ensure smooth collaboration. While previously, this feature was only available in preview, with the new release wave, it's generally available and turned on by default.
What's new for administrators?
Release wave 2 further expands the Power Platform Admin Center with tasks from the legacy web client, providing functional administrators with a less cluttered, more user-friendly experience.


Manage business units and Dataverse teams, and access team templates in the Power Platform admin center
Release wave 2 replaces the legacy web client with a modern, intuitive and centralized user experience, allowing users to manage business units and Dataverse teams, as well as access team templates. Instead of having to navigate to the legacy web client, administrators can perform all management operations from the Power Platform admin center.


Modern security role editor experience in the Power Platform admin center
Similar to the previous feature, admins also no longer need to turn to the legacy web client to manage security roles and privileges. From now on, they can manage roles and privileges in the modern, simplified and streamlined security role editor from within the Power Platform admin center.
Want to learn more about Microsoft Dynamics 365 release wave 2?
Discover all the new features included in Microsoft's release wave 2 plan, or contact our experts to find out more about the opportunities these major updates can bring to your business.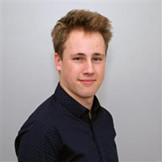 Written by
Jasper Callens
Technical Designer and Power Platform enthusiast
Want to give feedback? Deliver it straight to the author