3 main finance challenges in Projects and Services companies - and how to face them

Bart Vermeulen
Sep 21, 2021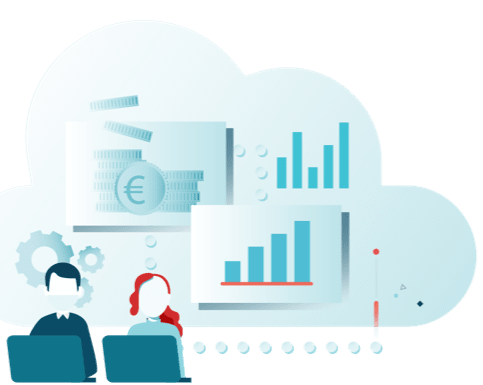 Finance challenges faced: gain accurate insights into your finance performance


With a Securitas Technology case story


As a project and services company, gaining a clear overview of your financial performance and meaningful insights on revenue and expenses can be a tough nut to crack. Finance experts are faced with several challenges that impede accurate invoicing and reporting.
So, what can you do to overcome these challenges? Find out in detail how our finance solution helped Securitas Technology out in the following webinar. Looking for a summary? Read about the key takeaways in the blog post below.
The 3 most common finance challenges - and how to overcome them
Staying on top of your financial performance at all times is crucial for business success. To do that, finance professionals have to master the winning moves to keep all financial data up to date and put together clear revenue and expense overviews. But doing so is rarely easy.

Four finance challenges often sabotage productivity in project and services companies, possibly resulting in revenue loss. Here's how Securitas Technology faced those challenges and began running its financial operations in a much smoother way.
Finance challenge 1: scattered data
Financial report due tomorrow? The struggle is real, because you know you'll have to search through Excel sheets, inboxes and multiple folders to get accurate insights into the financial status of your projects. A quick update on how project X is doing compared to the forecasts and budget? That can take hours, or even days. You just don't have the right tools for accurate and impactful reporting.

Each operational department often relies on its own tools, which aren't always integrated with those used by the financial department. The result: financial data is scattered everywhere. When a standardized method of sharing and integrating information is lacking, a lot of manual work is needed to draw up project statements. Without a clear overview of financial project data, the risk of ill-informed decisions is real – potentially leading to losses.
How do you solve this problem?

A hands-on example from our Securitas Technology customer case: creating a single version of the truth
To empower Securitas Technology with a clear overview of its financial performance, Cegeka set up an all-in-one system for end-to-end project administration in Microsoft Dynamics 365. Finance professionals now rely upon a single version of the truth for project forecasts, budgets, purchase orders, transactions, invoices and more: always up to date, accessible only for authorized employees.
unified digital workspace

for the entire organization

centralized business data

in a cloud application

overall view

of financial project data and tasks

automated project statements

with real-time data

high-level

reporting

and transaction-level reporting

easy collaboration using

standard documents and reports
Curious to see how this works? Check out the demo in the webinar below (starting at 8:25).
Finance challenge 2: revenue recognition
Does assigning revenue to the correct period always mean merging a number of Excel sheets and applying complex formulas to them? Using this method, confusion reigns and mistakes are almost inevitable. To meet legal and statutory reporting requirements, you have no choice but to wade through all the data.


Revenue recognition is a challenge for many finance experts in project and services companies, since the procedure is usually not embedded in financial software systems. Manually allocating billing frequency to the correct period is a time-consuming task that often leads to more errors or discrepancies between project and financial data.
How do you solve this problem?
A hands-on example from our Securitas Technology customer case: automated revenue recognition
Securitas Technology had a hard time determining the earned value of its projects, so Cegeka embedded a revenue recognition module in its finance application. The company's finance professionals now benefit from:
automated revenue recognition

for fixed-price projects

milestone invoicing

triggered by the system

easy comparisons of

project forecasts vs. actuals

completion calculation

for multiple projects at the same time

automated insights

into earned value of projects
Curious to see how this works? Check out the demo in the webinar below (starting at 15:50).
Finance challenge 3: subscription management
Invoicing subscription-based services can be a royal pain, especially when service delivery and invoicing frequency don't correspond. Calculating revenue accrual is complicated. Sifting through multiple databases or forms to manage subscriptions and making sure every customer is billed accordingly takes a lot of time.


Finance professionals monitoring subscriptions at companies working with a software-as-a-service business model require a complete overview of sales and revenue to make the billing puzzle fit. Without the right tools, the risk of customers being invoiced late, projects being inaccurately billed and overall loss of revenue is high.
How do you solve this problem?
A finance project application with subscription management features enables finance professionals to maintain, update and invoice subscriptions all in one place. Calculating revenue accrual is no longer a nuisance, since the system automatically does it for you.
monthly, quarterly or yearly

invoicing with accrual of revenue

automatic

fee transaction calculations

accurate invoices

generated and sent periodically

general

price adaptions

based on indexation

overall overview

of invoices and revenue
Curious to see how this works? Check out the demo in the webinar below (starting at 22:45).
Webinar: Streamline your finance
Thirty-one minutes of wisdom from finance consultant Bart Vermeulen – with an in-depth case study of the challenges faced by Securitas Technology and a clear demo of how our finance solution helped respond to them.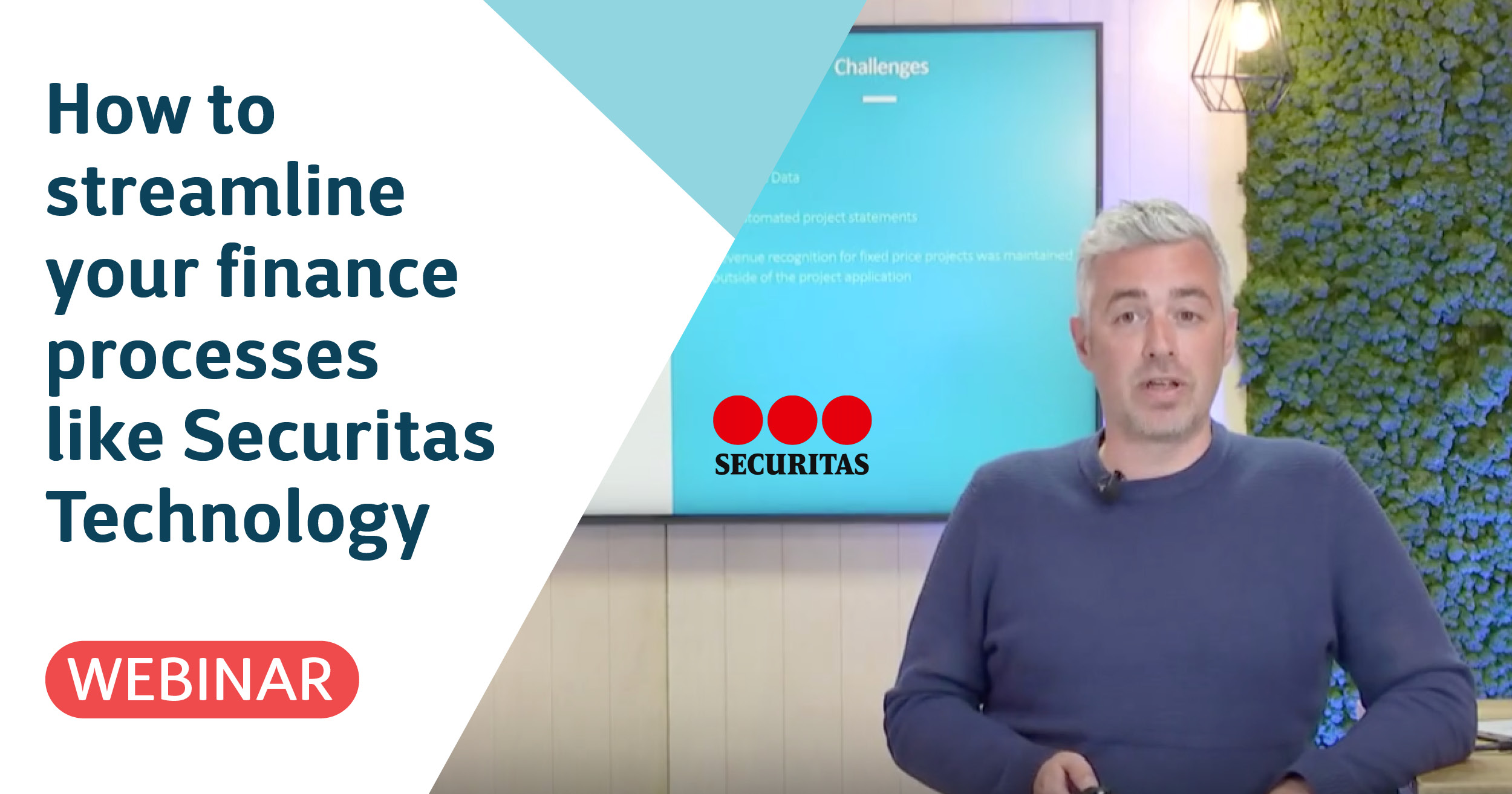 Ready to improve your financial processes?
Connect your project information with your financial data to empower your finance professionals. Give them the tools they need to increase their productivity and gain accurate insights into your financial performance. Not sure how? We're here to help you at every step of the way!

Written by
Bart Vermeulen
Dynamics 365 Finance and Operations - Finance Consultant