European IT company Cegeka is taking over all shares in cyber security specialist SecurIT. This takeover strengthens Cegeka's activities in the field of cyber security and, in particular, Identity & Access Management (IAM). SecurIT is an IAM specialist based in Amsterdam, the Netherlands, with another branch in Greenville, United States. SecurIT has about 60 employees, increasing Cegeka's presence in the Netherlands to approximately 1,450 employees. No financial details of the acquisition will be disclosed.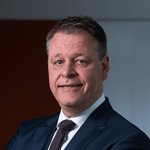 'By acquiring SecurIT, our position in the cyber security landscape will be considerably strengthened. Cybercrime is on the rise and more and more organisations are falling victim to criminal schemes. One of the reasons for this is the fact that digital transformation and digital security measures have not been adopted at the same speed. Cegeka is focused on helping our customers become cyber resilient, where the aim is to minimise the business impact of cyber security incidents and to recover quickly and effectively', says Karim Henkens, Managing Director of Cegeka Netherlands, DACH and Nordics.

'With SecurIT and Cegeka joining forces, we can offer our clients a broader range of cybersecurity solutions. This move also creates fantastic growth opportunities for our IAM services. Finally, it offers new opportunities for our employees. At Cegeka, they will get the chance to develop in a larger European organisation,' says Rob Bus, CEO of SecurIT. SecurIT is active in Europe and North America, with global customers receiving support from the Greenville office in South Carolina.
Strong expansion of the cyber security team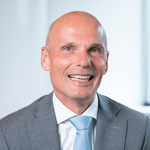 SecurIT will be incorporated into Cegeka's Dutch Security division. 'With many employees working from home and the number of devices increasing rapidly, the demand for IAM is on the rise. We can now respond perfectly, because in addition to specific knowledge of processes and relationships with technology partners, SecurIT brings a wealth of best practices. With IAM services, such as Privileged Access Management (PAM) and Identity Governance and Administration (IGA), we raise the quality level for our customers enormously, both in the Netherlands and in Belgium. Moreover, thanks to this acquisition, we strengthen our ambition to grow into a leading strategic partner in all areas of cyber security', says Frank Voskeuil, Division Director Security of Cegeka Nederland.

IAM as an asset for cloud & digital workplace services
Identity and access management is a major topic in several IT domains. The importance of digital identification should not be underestimated, not only when using private and public cloud services, but also within the secure digital workplace. Moreover, there is a need for additional IAM expertise, such as PAM and IGA, to substantially reduce the impact of a ransomware attack.
About SecurIT
SecurIT, founded in 1998 in Belgium, is a leading cyber security value added reseller, specialised in identity & access management. The company provides services in the field of access management and privileged access management, identity governance & administration and identity analytics & intelligence. They offer consultancy, implementation, management, and support services. SecurIT is also a reseller for leading vendors such as Microsoft, IBM, CyberArk, Hitachi ID, Trustbuilder and Thycotic. Among their customer groups are the financial sector, government and semi-governmental departments, healthcare, retail, telecom and manufacturing.
SecurIT currently employs around sixty people from its offices in Amsterdam (NL) and Greenville (US).