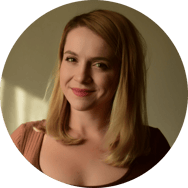 Three years ago I started my journey at Cegeka as a Mobile Developer with previous experience in .NET technology. In the beginning, I saw it all as a challenge, as insecurities related to the professional switch overwhelmed me from time to time, but I was lucky to be surrounded by people who encouraged me to explore my full potential and to overcome all difficulties.
I got the opportunity to develop impactful projects, using Xamarin technology, from different areas such as banking services, government, medical, IoT, to name a few.
Cegeka provided me with the needed support whenever I wanted to develop a new skill or to specialize in a new area.
One significant challenge that had a great impact on my professional path was joining a project in the clinical area two years ago. It was my first time as Tech Lead and the support of the people around motivated me even further to do my best. The role involved many responsibilities, but it also helped me explore my intrinsic values and enhance my personal development.
Now, with the current outbreak of COVID-19, I came to realize the true impact of our work. The application we started working on two years ago enables doctors to act swiftly towards providing security and well-being for their patients or offer reassurance in case of negative results.
What inspires you to become better/ be the best version of yourself?
Looking back, I realize that the continuous process of learning and discovering myself, is what inspired me the most. Exploring how I react to different triggers and situations, is my daily dose of self-awareness. Moreover, as my path was filled with many people that guided me, I want to have a similar role for the people I believe in.
How does our culture get in line with your personal success/ goals?
As one of my long term goals is to find a balance between work and personal life, I am grateful that at Cegeka I can achieve this. I feel the company's culture supports both my development as a professional in my domain of expertise, but also my inner growth. It is an environment that encourages you in pursuing your career path or even find it when everything around you is unclear. Being in a team where we all have different hobbies and interests, I can always learn something new and let myself be inspired.
What do you love about your job at Cegeka?
In my current position I have the opportunity to work with various people, driven by different passions and naturally with different personalities. On the other hand, I always have to keep in touch with the latest technologies and to be up to date with any new information. This dynamic environment challenges me everyday to increase my adaptability, both in the soft and technological skills area, which in my opinion is the ideal combination.
However, what I love the most is that everyday I can be my true self and shape my own path. I can always speak my mind and I never felt the pressure to fit in some predefined standards.