In conversation with Maarten Bekaert – Customer Engagement Solution Manager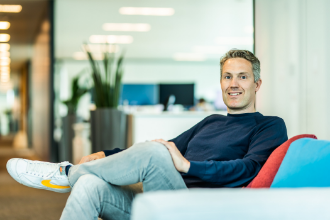 Rob Hufschmitt isn't afraid to speak his mind, and has pleny to say about customer engagement. 'We all wax lyrical about customer-centricity and the consumer experience, but there are very few companies in Europe that are doing it the right way,' he explains, adding, 'Can you tell me off the top of your head what your last really great buying experience was?'
Rob Hufschmitt is Solution Manager for the Customer Engagement team at Cegeka. The team used to be called the 'CRM team', but Rob Hufschmitt doesn't like that name. 'We definitely don't want to market ourselves as a CRM order picker, selling off-the-shelf packages to clients without much reflection, and we don't really want to be a CRM partner either. Of course we're very experienced in creating CRM solutions that rely on Microsoft Dynamics 365 technology. But we want to help companies be a bit more daring – to go much further than this.'
'Essentially, what we do is this: we enable our customers to provide their end customers with an extremely positive customer experience so that they generate more turnover and ultimately become more successful. The idea of "customer experience" should be viewed in the broadest sense. This isn't just about the moment of purchase, but also about the entire process from the first contact to post-sale interactions.'
Q: What do you mean by an 'extremely positive customer experience'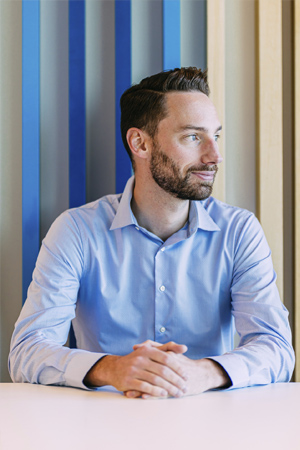 RH: 'That differs from sector to sector, and often from company to company. Sometimes I hear people say that the defining feature of this kind of customer experience is that it's "frictionless". That's one way of looking at it, but it's not the only way. Buying the latest iPhone isn't necessarily frictionless. Sometimes you see people queuing for hours, and yet they're still experiencing this as a positive customer experience. For Apple, the pleasant customer experience is mainly the product itself.'
'Human contact also has a big impact on customer experience. Sometimes customers want it, and sometimes they don't. People can switch energy suppliers online without any human contact whatsoever – and that's fine for many consumers. But that doesn't alter the fact that if there's a problem, customers want to communicate with a real-life human being who will listen to them carefully, not with an option menu or a bot.'
'What I also notice is that people transfer their experiences as a private consumer to their professional environment. For example, we see that buyers in a B2B context expect the same ease of use and the same service that they get from the online stores they use privately.'
People transfer their experiences as a private consumer to their professional environment. For example, we see that buyers in a B2B context expect the same ease of use and the same service that they get from the online stores they use privately.
Q: What exactly is the Customer Engagement team doing now? Where is your added value?
RH: 'A good customer-supplier relationship is one in which the supplier interacts with the customer with the right message, at the right frequency, through the right channel and in a careful and personal way, whether automated or not. And that's where we come in. Firstly, we help companies discover and map out exactly what that ideal customer experience could look like. What customer experience are we working towards? What are the famous moments of truth? What does the customer really want, and how, and where, and when? What does the customer not want?'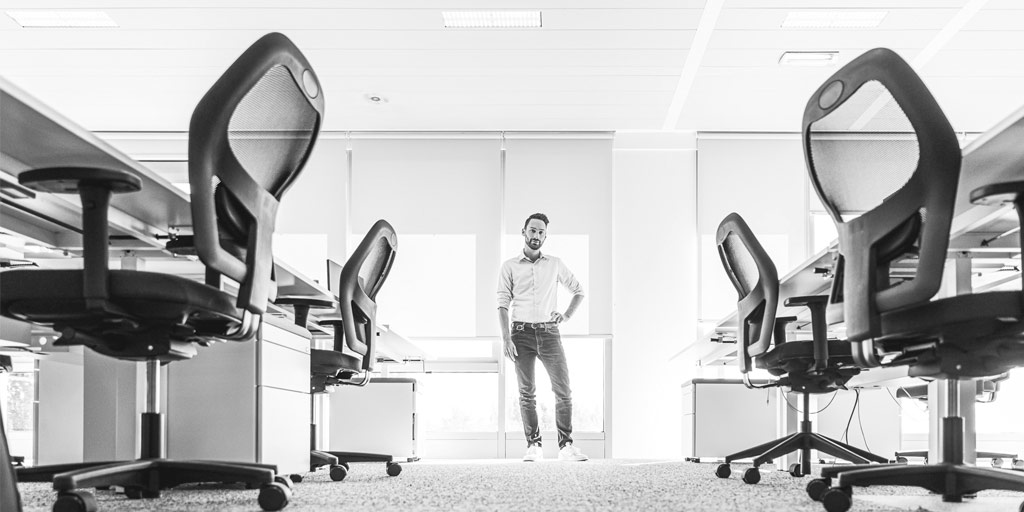 'Secondly, if the vision is clear, we help create a solution that makes that experience a reality, consistently, on all channels and throughout a customer's entire life cycle. Nothing loses customers like a positive purchasing experience and terrible service afterwards. Or a nice shop, a great company or an efficient office with a website that makes you want to pull your hair out.'
Q: How do you approach customers?
RH: 'Let me start with what we don't do: we don't just talk to the customer about CRM because they think they need it. We don't rationalize from the perspective of the application, but from the perspective of the business. If I tell you that around 70% of CRM implementations worldwide don't meet their targets, then it's fairly easy to see there's something going wrong here. Often people don't think enough about the essence of the problem that they want to solve with a CRM, for example.'
We're not going to persuade the customer to purchase CRM just because they think they need it. We don't rationalize from the perspective of the application, but from the perspective of the business.
'So our first task is to find out how the customer is organized, what value proposition they are launching on the market, and for what target groups. We're particularly interested in asking how the customer wants to differentiate their company. Mainly in terms of operational efficiency? Customer intimacy? Product leadership? In each of those three cases, the customer engagement strategy will be different. So we help clarify this with the company.'
'We then translate that customer engagement strategy into an actual solution. This can be a CRM system – or part of it – but it could also encompass ERP functionalities, a portal, an intranet, a custom solution, an app, a chatbot, a training course, and so on. Or the most likely scenario: a combination of a number of these technologies.'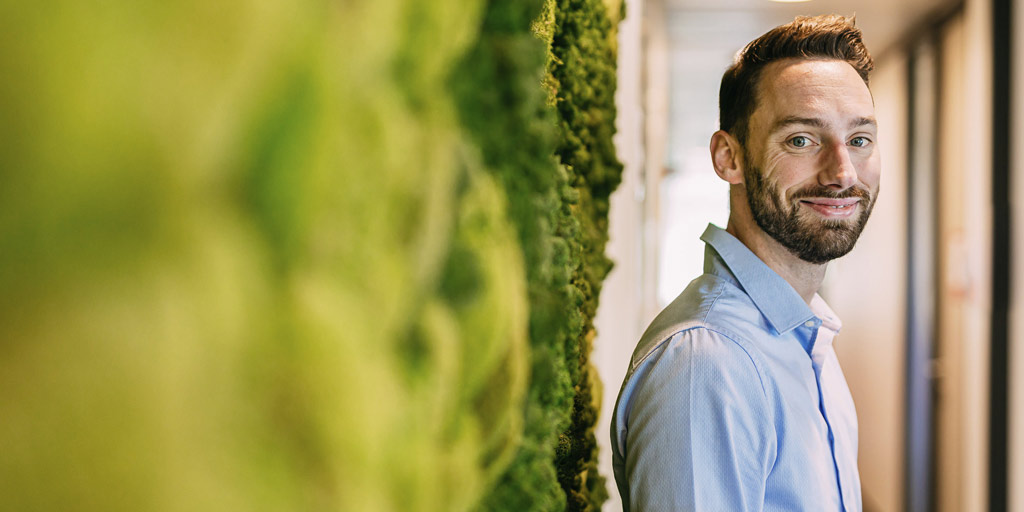 'Cegeka's trump card is our size – giving us our very broad portfolio and in-depth knowledge. We can support a huge number of the components required to provide a customer-centric solution. So we don't benefit from pushing a CRM down the throats of our customers if it's not the solution.'
Q: One last question: how do you see the market evolving?
RH: 'The technological possibilities are so extensive these days that the sky really does seem to be the limit. I expect advanced automation – artificial intelligence, for example – to take the pressure off routine interactions, so that employees have more time and energy to make face-to-face interactions with customers truly exceptional.'
'I also see more and more 'digital Darwinism'. Technology is evolving at lightning speed, which is creating the possibility for extra ease of use. Consumer expectations are therefore sky high. And this is happening faster than companies can keep up with. I have also noticed a kind of nonchalance, especially in our regions. 'It will all blow over', I hear people say. But I don't think that's true. Companies without a customer engagement strategy are in for a hard time.
Interested in a Customer Engagement project? Contact Rob Hufschmitt: