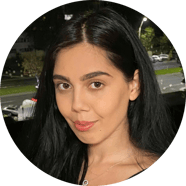 It's been 2 and a half years since I joined Cegeka. If I would summarise my working experience here in just one word, I guess that would be "exciting".
I was in the first years of my career, still a student, and was offered a job in a new department. The offered project was great and with impact on thousands of users. Personally, I think it's extremely satisfying to work on a project that simplifies the life of so many people, and Cegeka is the place where you can find that. Now, two and a half years later, the department is getting bigger and bigger and the project that I work for is expanding more and more with new challenges and innovative ideas.
During this time I've developed myself a lot professionally by working on exciting new features, refactorings, and tech upgrades for the client. Also, I have always been supported by my colleagues to learn everything, from back-end to front-end. One of the best parts of working at Cegeka is the fact that I strongly feel I am part of a team. Everyone wants everybody else to succeed, to become better, and we're always helping each other. 🙂
What inspires you to become better in what you are doing?
I think it's something you get used to when being a programmer. By being surrounded by professionals, technological challenges, and initiatives, I have to keep improving myself in order to face the new things that come my way. The development must go on 🙂.
How does Cegeka encourage you to achieve your personal/professional success/goals?
At Cegeka, communication comes very easily. If you want to do something, people are ready to help you achieve that goal by encouraging you to take certain certifications or go to courses and so on.
What does it mean to you to be a consultant for Cegeka?
Being a consultant means being part of two teams. We work for both by delivering good results for the client and representing Cegeka through them. It's nice, you meet more people, see two different corporate cultures.