According to Alexandru Andone, Infrastructure Director at Cegeka European Delivery Center, the massive migration of companies to the remote working model and the retention of it after restrictions, imposed with the outbreak of the Covid-19 pandemic, have resulted in a significant increase in security risks with the emergence of more than vulnerabilities in IT infrastructures. You can read the interview in Ziarul Financiar, page 6.
Working remotely? Protect your business
"Working remotely increases the risks of cybersecurity significantly since users can connect to clients/infrastructure using unsecured devices or through insecure networks like as networks or even home networks that are not always configured according to security standards (weak passwords, updates of not done in time, sending unencrypted data, etc). Furthermore, employees working remotely are more vulnerable to phishing attacks because there is less control over the efficiency of security training for remote users ", Alexandru Andone, Infrastructure Director at Cegeka European Delivery Center, notes.
Companies should pay more attention to cybersecurity in the context of the high costs of ransomware attacks, according to the Cegeka spokesperson. "According to ransomware.org, a cyber-attack costs businesses an average of $1.85 million in 2021," Andone added.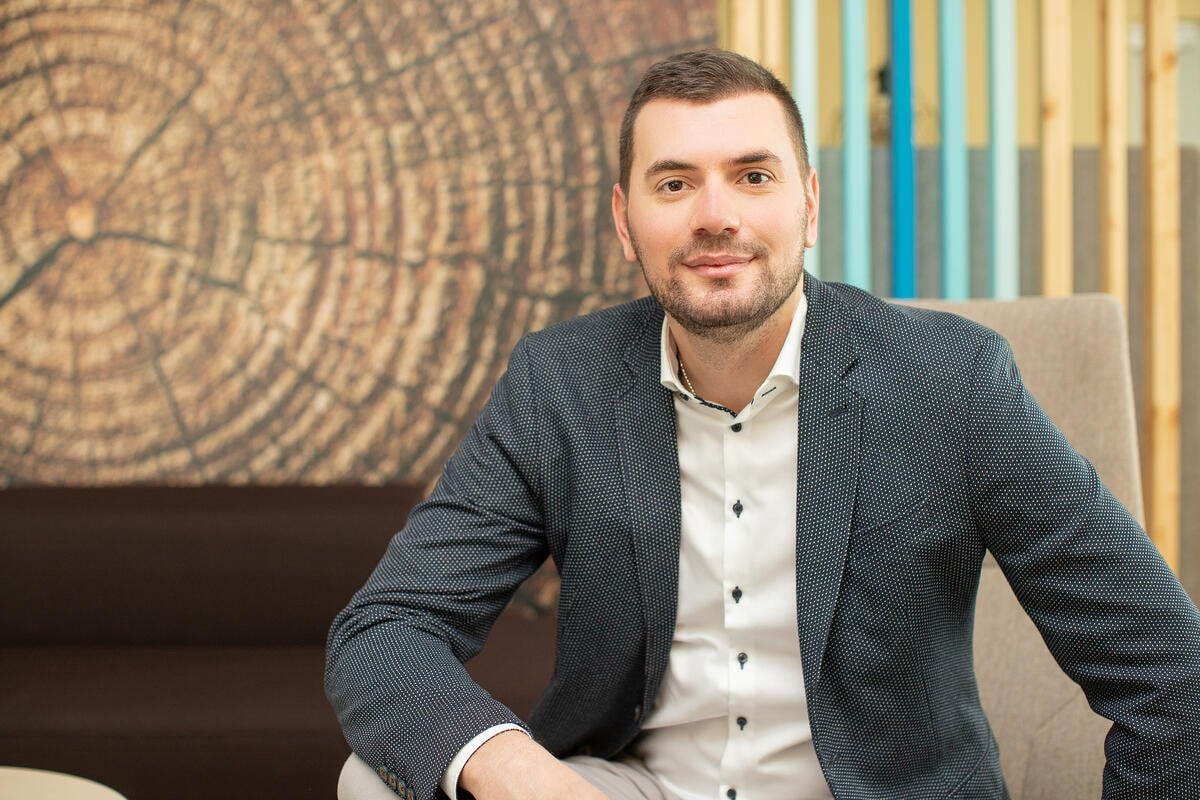 Has there been an increase in demand for cybersecurity as a result of more attacks?
"Service demand has increased, but it is sadly reactive. Most businesses decide to invest in security services after experiencing a security breach. In my perspective, there is still a need for cyber security education so that businesses are willing to invest proactively in solutions that prevent cyber assaults "Alexandru Andone responded. When asked if there is enough educated labor in the market to deliver these services, Cegeka responded that there is a shortage of skilled resources. "Because the sector is new and growing at an exponential rate, there is insufficient manpower in the market and no clear possibilities for how a large number of specialists could be formed overnight to fulfill demand." Partnerships between business, academics, and government are being discussed more frequently in this subject because only working together can accelerate the growth of security professionals.
Cegeka provides businesses with a variety of cybersecurity services, which are classified into four primary categories: risk assessment, prevention, detection, response, and recovery.
We're talking about a continuous investigation of a system's vulnerabilities during the risk assessment process. This evaluation is based on scanning these systems with specialized software. It also monitors the extent to which the IT systems of the platforms are up to date with the most recent upgrades given by manufacturers, which reduces the danger of an IT incident. During the evaluation process, tests are also performed on simulated attacks on systems, resulting in reports on vulnerabilities that could allow a real attacker to infiltrate the system.
During the prevention phase, the client may choose to monitor the sorts of access that privileged users have. In the detection phase, the computer system has applications installed that analyze and identify potential attacks by analyzing user behavior. These programs compare user behavior patterns and trends to data acquired from millions of other users in order to find anomalies or abnormal behaviors. These programs are installed and managed transparently for the user. Because this process is totally under the control of the security service provider, it is not noticed in any way. When a potential incident is detected, a SOC (Security Operations Center) team instantly intervenes to investigate the suspicion. If confirmed, the impacted computer systems are separated, and a strategy is developed to the final step in which, depending on the impact, the computer system is restored as fast as possible with as little data loss as possible," Andone explained.
Prevention: The only way to avoid the consequences of a cyberattack
When asked what the following actions should be in the event of a cyber assault, the Cegeka specialist stated that prevention is the "most crucial step." But what if we happen to be the victim of an attack and notice it?
"Given that this step does not exist or does not work, and assuming that we have discovered a potential assault, the steps are as follows: Mobilize the response team, determine the type of attack, contain or isolate the impacted region, assess the breach, and restore the system. Communication is a constant process in addition to these technological stages. For certain types of attacks, you have to communicate with the customer, other entities involved, and even authorities. "Learning from this experience is a critical step for the organization to become more resilient to future cyber attacks," said Alexandru Andone.
Cegeka has been present on the Romanian market since 2011, with over 5,500 employees across Europe, including more than 750 in Romania and Moldova. Cegeka provides IT solutions such as end-to-end application development and IT team extension services, Cloud services, IT infrastructure, cybersecurity, data services, and automation such as AI / Machine Learning, Business Intelligence, RPA, IoT, and DevOps. Cegeka assists its customers in remaining relevant in the digital environment, going beyond digitization and cloud evolution by providing solutions that have a significant impact on their businesses.