Leading the digital transformation of the insurance industry in Romania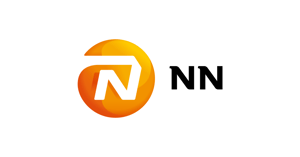 A market-leading insurance and private pensions company had the audacious goal of re-vamping their mobile and web platforms, to provide an easier, no-friction interface with their customers.
NN Romania – the local subsidiary of NN Group, a financial services company with Dutch roots and more than 175 years of history behind it – had working applications for their mobile channels, but NN knew there was much more to leverage on from this platform, with their established brand name and loyal 2.2 million client-base.
A start-from-zero was needed, within a short period (which included the summer vacation months). Cegeka decided we needed to:
Devise an estimation we can trust and live by, to meet the tight deadlines
Have a close look at what NN's customers expect, and deliver starting with 2020an elevated UI/UX experience, that would keep users coming back.
Agree with NN on a technology stack that would work today, but also going forward. No one likes legacy code.
Provide utmost transparency on any potential obstacle encountered, such that resolution of barriers could be quick.
Starting from the existing business goals for the applications, Cegeka recognized that, given the general COVID lockdown, one of the main pillars of Agile development (face-to-face communication) would be extremely limited. The other pillars, however, remained still:
Nothing under the rug. NN and Cegeka were in close communication on what had to be resolved, on a weekly basis. It does take two to tango.
Discipline and dedication on the part of both teams led to milestones being met.
All 2-week sprints by Cegeka were discussed with NN in terms of budget, time, quality and risks.
The poker planning applied by the 3 Cegeka Romania's teams who analyzed the initial requirements resulted in estimations extremely close to the end result.
NN Direct Retail provides end-customers with a uniquely user-friendly experience on mobile, minimizing the need for its clients to come into their branchesfor help.
Cegeka's team brings NN's business objective and vision for a upgraded insurance experience with all fronts covered - from architecting, designing, implementing and securing NN Direct Retail.
System main functionalities:
Customer onboarding journey
Portfolio management
Online payment
Monitoring, reporting and Customer Insights
The result of our closely but remotely collaboration is available in both Apple Store and Google Play Store. And this is only the beginning of a long-term relationship, as we continue to add new valuable features and elevate the existing experience. The best is yet to come!