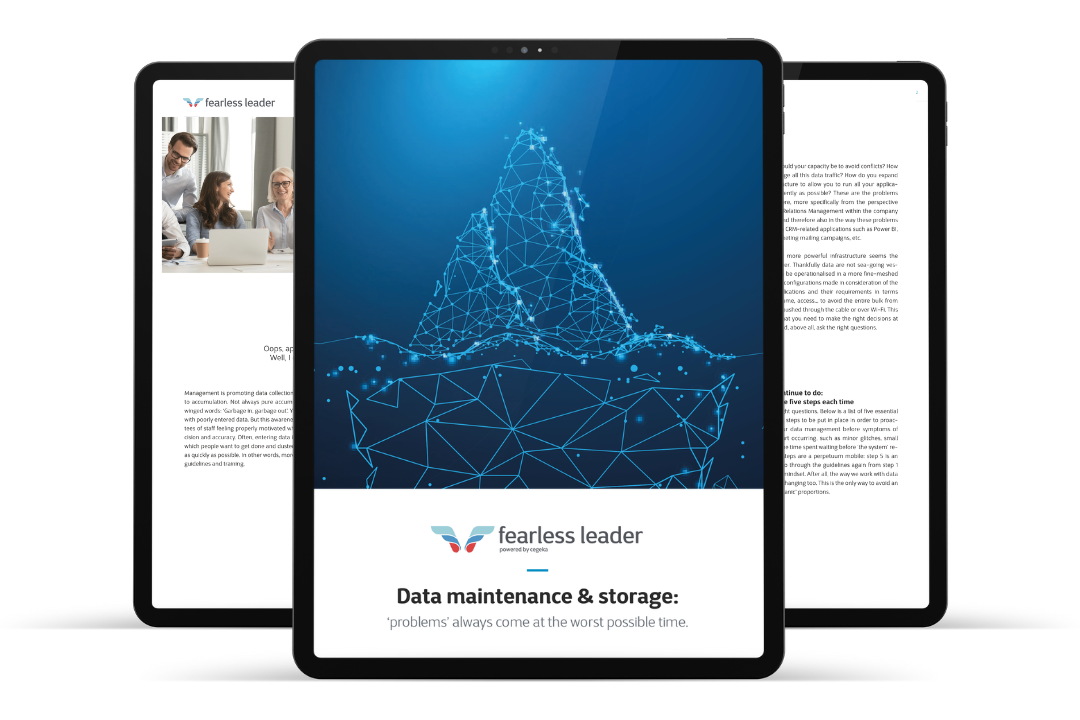 Free download
Data maintenance & storage
Ebook preview

How large should your capacity be to avoid conflicts? How
do you manage all this data traffic? How do you expand
your infrastructure to allow you to run all your applications as efficiently as possible?
These are the problems addressed here, more specifically from the perspective of Customer Relations Management within the company
as a whole.