The European IT group Cegeka continues to grow year after year. Based in Hasselt, Belgium, the tech group closed the 2021 financial year with a consolidated turnover of €744 million: this is a 16% increase over the previous year. 2021 was another year of continuous growth, innovation and investment for Cegeka, and these impressive figures are the icing on the cake for Cegeka's 30th anniversary in 2022.
'Cegeka Romania had another fantastic year in 2021. We achieved 17.9% growth compared to 2020, demonstrating our stability and adaptability in the face of economic turmoil and ongoing health crises. This growth is mainly attributed to our teams' unwavering dedication and hard work, as well as our solid and diverse portfolio, which has proven to be extremely valuable for existing and new customers with digital transformation ambitions.' said Lucian Butnaru – Country Director at Cegeka Romania.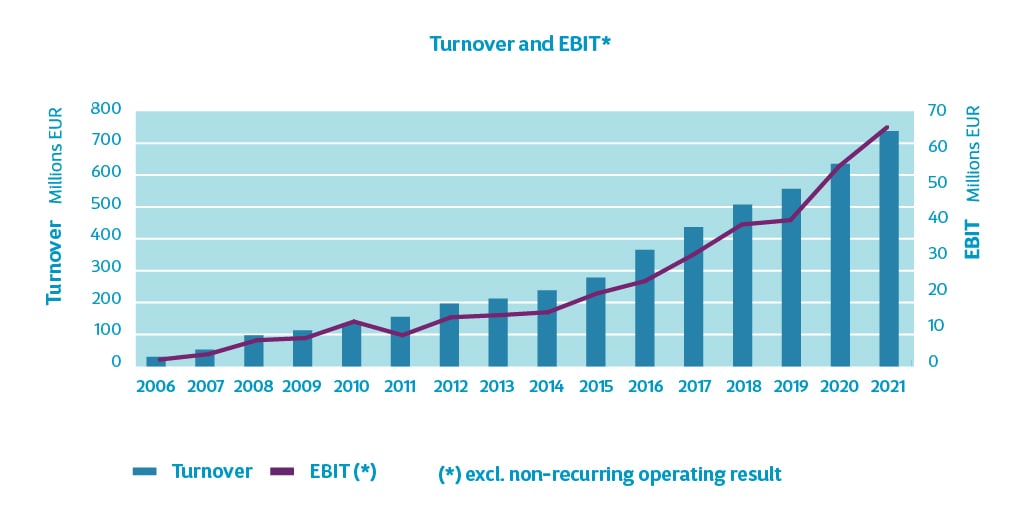 In 2021, the company's primary focus was on banking and insurance, retail, logistics, telecommunications, and real estate. Cegeka Romania provides complete end-to-end IT solutions for these customers, specifically in application development and professional services. Last year, company also crossed the 700 employees threshold, and was officially recognized as one of the top IT employers in Romania.
In order to expand the footprint in the region and gain access to an entirely new talent pool, Cegeka Romania started setting up satellite offices all over Romania and Moldova. 'Our goals for 2022 are ambitious: we expect to grow by 28%, which means we'll need the best talent available. We plan to hire at least 200 people in Romania this year, and 75 in Moldova. We are confident that this satellite office model, combined with a modern hybrid working mindset, will help us achieve this ambitious goal,' Lucian Butnaru added.
Last year, Cegeka Romania successfully launched the second edition of the Cegeka Academy, a program to recruit graduating STEM students from all over Romania. The program is entirely online and connects students with Cegeka mentors and HR professionals. The Academy not only focuses on technologies like .NET and Java, but it also offers advice on how to build a career in IT. Almost half of the students who completed the program were hired, and they plan to hire even more this year.
'Just like 2020, 2021 was a challenging year. COVID-19 has had a major impact on the healthcare sector, the global economy and the way many companies do their business. These were uncertain times, and keeping the war in Ukraine in mind, they still are. First, I would like to express our condolences to everyone who has been directly or indirectly affected by the invasion', André Knaepen, chairman of Cegeka's Board of Directors says. 'Despite the instabilities in Europe at the moment, we have once again succeeded in achieving excellent results across the entire Cegeka organisation over the past few months', he adds.
In 2022 Cegeka will continue to expand their cybersecurity division. The importance of cyber resilience can no longer be ignored, and this is true for small and large companies alike. 'That is why we have expressed a clear ambition to become a top 3 player in cybersecurity this year', says Stijn Bijnens, Cegeka's CEO.
Romania
Cegeka Romania had another outstanding year in 2021. In comparison to 2020, they achieved a growth rate of 17.9%, demonstrating their steadiness and agility in the face of economic instability and severe health challenges. "I owe this progress to our team's ongoing dedication and work ethic, as well as our evolving portfolio, which has proven to be highly valuable to our customer base with digital transformation aspirations." stated Lucian Butnaru.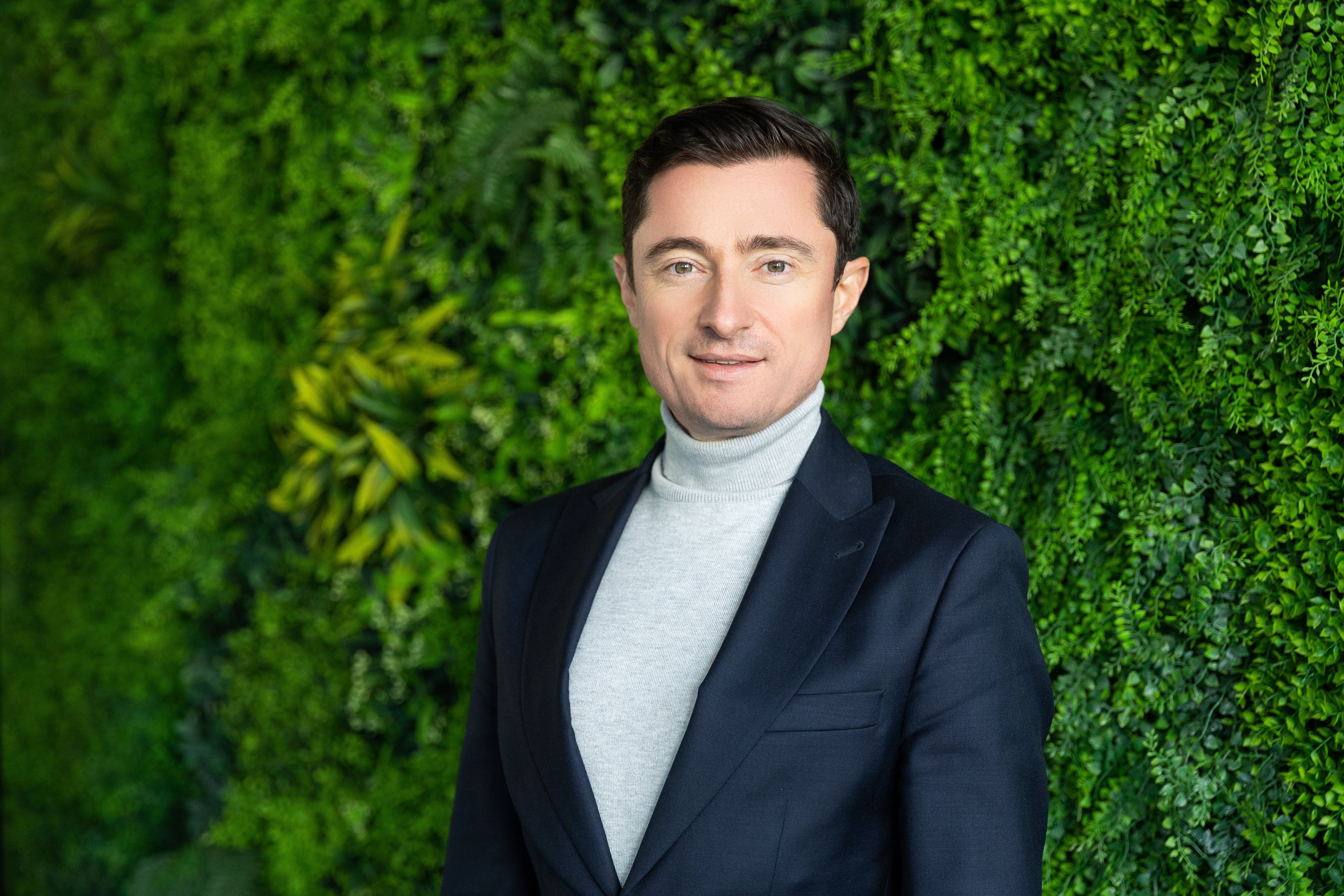 In 2021, they concentrated on banking and insurance, retail, logistics, telecommunications, and real estate, in order to provide full end-to-end IT solutions for these businesses, with a focus on application development and professional services. Last year, they also exceeded the 700-employee threshold, establishing themselves as one of Romania's leading IT employers.
What are the next steps in corporate social responsibility?

Cegeka is intensifying its efforts to increase the company's social relevance. The CSR policy is built on three pillars: reducing environmental impact, fostering inclusion and diversity in the workplace, and engaging in socially relevant projects.
In terms of CSR, or Corporate Social Responsibility, the company is concentrated on areas where it can make an immediate impact. Cegeka Romania began collaborating with NGOs dedicated to ensuring that everyone, particularly vulnerable communities, has access to education. Their collaboration with Worldvision is an excellent example, as it enables them to provide digital equipment to children in rural areas, allowing them to take online courses, as well as fund scholarships for kids in primary school and high school.

Cegeka also aims to set an example in order to convince even more women to work in IT. For this reason, they have set themselves the goal of ensuring that women make up 30% of their leadership team by 2026. Moreover, in 2030, they aim for at least 30% of Cegeka's entire staff to be women.


In close cooperation every day, for 30 years

Cegeka will be celebrating their 30th anniversary this year. Much has changed since the beginning, but their motto, "in close cooperation," has stayed constant. André Knaepen's way of operation and credo are based on this. Cegeka is a fast-growing company with ambitious goals, but no matter how big or fast they grow, they'll always be close, easy to reach, connect with, and do business with.
'I'd like to express my gratitude to everyone who helped us achieve success in 2021, including our customers, employees, partners, and stakeholders. None of this would have been possible without your trust, hard effort, and loyalty' Lucian Butnaru concluded.