Portfolio and local presence expanded
IT service provider Cegeka has acquired KPN Consulting. This acquisition was finalized today, following favourable input from the Works Councils and approval by the Netherlands Authority for Consumers and Markets. KPN Consulting comprises two divisions: KPN ICT Consultancy and Call2. KPN ICT Consulting will continue under the Cegeka name, while Call2 will keep its own name and house style.
With the acquisition of KPN Consulting, Cegeka has doubled its turnover and now offers nationwide coverage. In addition to the offices in Veenendaal and Eindhoven, the company will acquire offices in Zoetermeer, Groningen and Apeldoorn.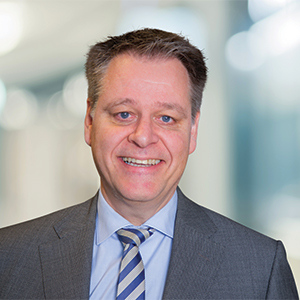 "By strengthening our portfolio and geographic coverage, we can better realize our desire to operate in close cooperation with our customers,' Karim Henkens, Managing Director of Cegeka Netherlands, says. 'This is also a crucial step towards fulfilling our ambition of reaching the top in the Netherlands, built around the strategic principle of a strong local presence."

Karim Henkens, Managing Director Netherlands, DACH and Nordics.
Service continuity is guaranteed by cooperation between Cegeka and KPN. Under the terms of this partnership, Cegeka will continue to provide advisory and support services to KPN as a preferred vendor.
"Customers are increasingly looking for a one-stop-shop, a trusted partner for their IT challenges,' Stijn Bijnens, CEO of Cegeka Group says. 'KPN Consulting and Cegeka strengthen each other. Traditionally, outsourcing and business solutions have been Cegeka's strong points. This acquisition is a major boost for our capacity in the fields of strategic IT advice, workplace and cloud migrations, cyber security and support. We are now ready to provide customers with end-to-end support in shaping their IT roadmap."

Stijn Bijnens, CEO Cegeka Group.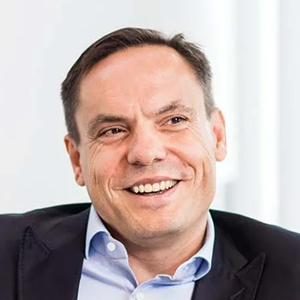 KPN Consulting was not only a perfect acquisition candidate because of its capacity and portfolio, but the company culture of both organizations is also extremely compatible. As Bijnens says, "We have a local approach, operating and cooperating closely to our customers. In close cooperation is what Cegeka's culture is all about. With new talents and capacity, we will continue to focus on that with more enthusiasm than ever."
This acquisition will see the number of employees in the Netherlands grow by 750 to approximately 1200. In Europe – Cegeka's headquarters is based in Hasselt (Belgium) – Cegeka now has over 6,000 employees.