New talent takes the helm at technology specialist
Cegeka has appointed Yin Oei as County Director for Belgium, who will work to ensure that the international technological service provider is on track for its future goals. Yin Oei comes from inside the company and is seen by the management as the ideal candidate to roll out its new strategic approach in Belgium. Cegeka will use this move to position itself even closer to its customers, enabling it to better guide them towards digital excellence.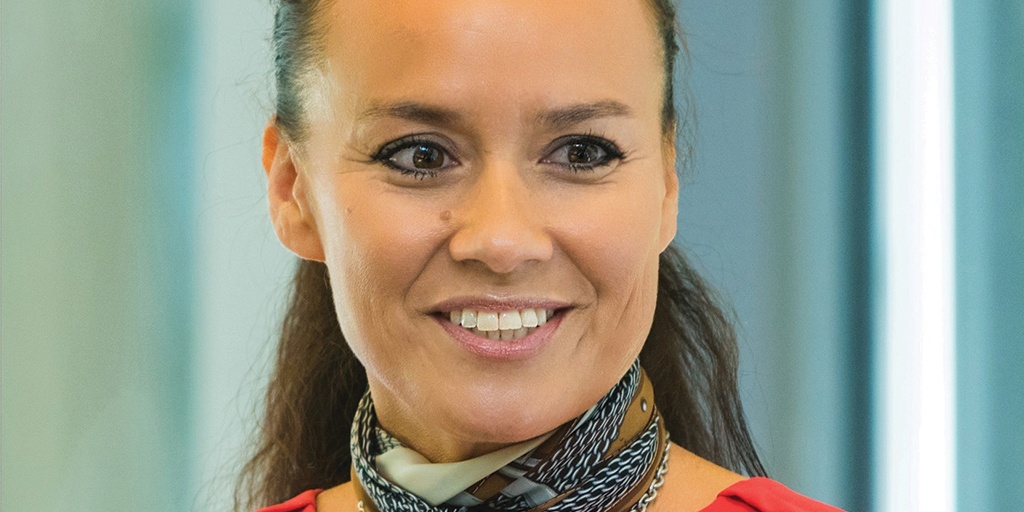 Cegeka is actively working towards its future development. After recently being joined by European investment company Gimv, the company now introduces its new Country Director for Belgium: Yin Oei. Yin joined Cegeka in 2012 as a Customer Engagement Manager. In 2016, she took responsibility for business development in Belgium with a focus on new markets, partners and technologies. As Country Director, Yin Oei will ensure that Cegeka Belgium is ready to face the future and will help build the company's reputation on the Belgian market.
Yin Oei: "My mandate as Country Director is very clear: Cegeka aims to be a strategic partner for its customers. Companies go through a digital transformation to become digital natives. The next challenge is achieving digital operational excellence and continue the innovation process from there. Our ambition is to provide our customers with guidance, remaining close by and functioning as a pragmatic but innovative partner."
Cegeka helps its customers meet their ICT needs by providing expertise in multi-cloud services. It also provides in-house experts in domains in which the 'war for talent' has resulted in a scarcity of knowledge. Thanks to its solid understanding of its customers' business needs, Cegeka can support them on various fronts. For example, it offers unique and flexible cloud solutions, applications, digital and mobile development as well as Business Intelligence, Microsoft business solutions and professional services. Cegeka acknowledges a sharply accelerating trend towards outsourcing of both infrastructure and application environments. Over several years it has invested in innovative technologies including block chain, the Internet of Things, big data, augmented reality and artificial intelligence.
Yin Oei: "The explosion of new technologies has left many clients struggling to identify what is relevant for them and what is not. They have to deal with change, speed and disruption. Our job is to guide our customers and help them make the right choices. We do not simply provide innovative solutions to generate real business value, but we also integrate these solutions efficiently into our clients' existing business environments. We refer to this process as Smart Innovation."
André Knaepen, founder and CEO of Cegeka: "The technology sector has become so much more than developing computing software. Instead, emotional intelligence and an understanding of business play increasingly important roles. As a result, our staff have become business consultants rather than tech specialists. Given her capability to inspire and motivate the people around her, we are sure that Yin is the ideal person to guide us through this transition. Her years of experience with Cegeka have given her insider knowledge of our company and our business and enable her to play a unifying role across the various business units. By choosing Yin, we are laying down the foundations for the coming 25 years."
Yin Oei: "From the moment I got to know Cegeka I knew it was a company like no other with an innovative spirit, a passion for entrepreneurship, a commitment to supporting its staff in their further development, and the desire to challenge them to explore beyond their comfort zone. A lot of companies aim to do all of this, but with Cegeka I have always felt they have succeeded. Taking on the challenge of further expansion for Cegeka Belgium is completely in line with my own competitive character and drive."
Yin Oei succeeds Marc De Groote, who will remain with Cegeka with a focus on application development at the European level.