What's new for Business Central in Microsoft Dynamics 365 Release Wave 1?
Thibaut Heeren
Mar 11, 2022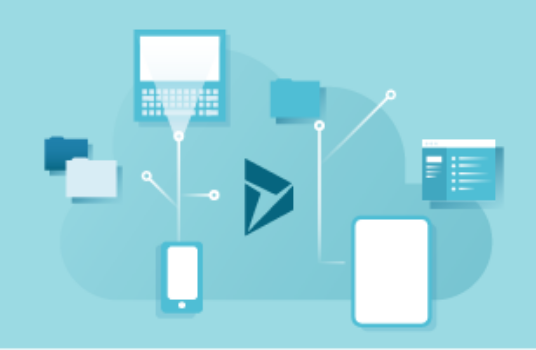 Dynamics 365 Business Central, Microsoft's comprehensive mid-market ERP solution, is constantly being updated in order to improve the user experience. Keen to know what new features to look out for when release wave 1 arrives in April 2022? We've summarized the most powerful upcoming innovations for Business Central.
Enhancements to the onboarding phase
Onboarding has always been a major focus in previous release waves, and this release is no exception. In an effort to further flatten the learning curve and ensure even faster and smoother onboarding, Microsoft are going to be adding a number of pivotal improvements to accommodate new customers.
First of all, Microsoft will be introducing a new, modern Help pane with context-aware links to guidance and training in order to help users self-educate and self-unblock when they encounter a problem. This will enable the user to take more ownership of his journey, rather at times having to rely on partners for certain training and support. This means that now the new Help pane will essentially become the place of choice for unblocking.
Users will also be able to follow a guided tour of their home page, the Role Center, as the first task in their Get Started checklist. Letting users discover setting and personalization tools early on in the process means they can start to be productive in Business Central right from the outset.
Finally, this release will also give users the ability to navigate the Role Explorer in order to get a clear picture of what activities can be performed within the role assigned to them. After all, choosing the best fitting role is crucial to optimizing user productivity in Business Central.
Enhancements to Microsoft Teams integration
Microsoft is continually improving the connection between Dynamics 365 Business Central and Teams to optimize the user experience in both applications. In the new release wave, the detail window will occupy more space on the screen, allowing more fields and actions to be displayed simultaneously. Where space permits, the FactBox will also be shown automatically. Users will also be able to access the full Business Central experience in the browser from the details window.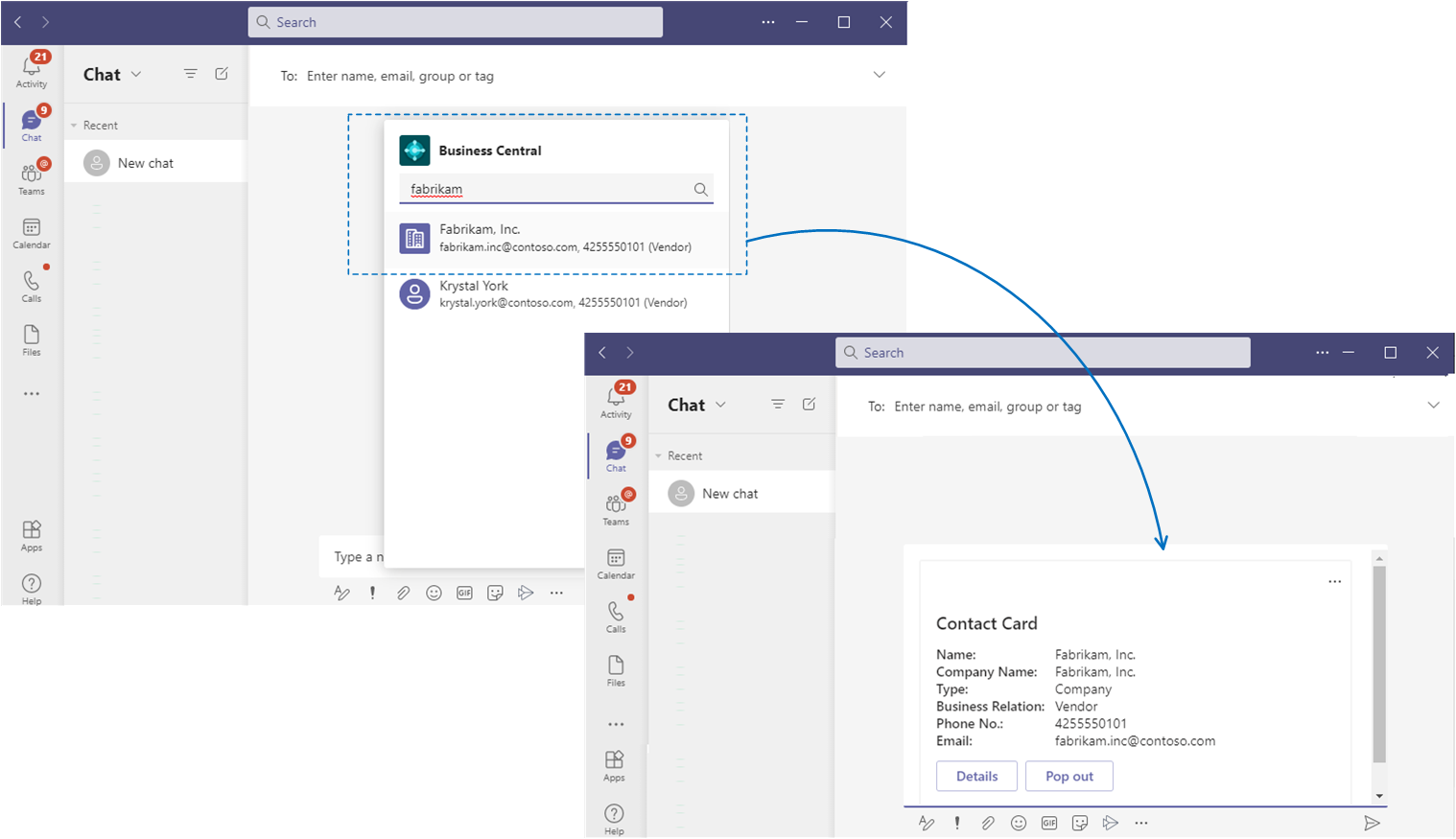 Use Excel to design layouts for reports
Reporting allows business users to gain insight into new growth opportunities and share data as a basis for business planning discussions. The new release will allow users to create layouts for reports in Excel. As with Word and RDLC layouts, these can then also be edited and saved back into Business Central.
As a result of this enhancement, users will be able to draw upon the full palette of capabilities in Excel, including sliders, diagrams, charts, and pivot tables. This in turn will make it much simpler to display the data needed and to properly analyze that data without the need for heavy customization by the partner.
Map to Dataverse option sets such as payment terms, freight terms, and shipping agents without code
As the environment in which the user's business operates changes, so do payment terms, freight terms and shipping agents. Being able to modify payment, shipping or freight policies quickly and cost-effectively across business systems is paramount in order to be able to respond promptly to rapidly changing business conditions.
The new release wave will allow users to manually map payment terms, freight terms, shipping methods, and shipping agents between Business Central and Microsoft Dataverse. This also impacts the documents on Dynamics 365 Sales (as quotes and orders), since the Dataverse shares the same database. In previous releases, code customizations were required in order to synchronize this data; now, however, this crucial information can be exchanged between both applications by default, without code.
Sync sales orders both ways in Business Central and Sales
The new release will also enable users to synchronize sales orders between Business Central and Dynamics 365 Sales bi-directionally, thus keeping sales professionals informed of the latest changes and the status of quotes and orders. If a change occurs in either application – for example, a customer alters the quantity they ordered in Sales, or an expected shipment date is delayed in Business Central – the change will be automatically synced and processed in the other application as well.
Improvements to the Power Automate and Power Apps connector
Microsoft continues to improve integration between Business Central and its 'Power Family'. This time around, new capabilities in the Power Automate and Power Apps connector will enable users to enhance and integrate Business Central using no-code/low-code tools such as Power Automate or Power Apps, without leaving the Business Central Application.
The following enhancements are to be made to the connector:
Support for finding, filtering, and sorting data

– previously, the connector required an ID of the record to perform a specific action, without the ability to filter and sort.

Support for inserting related records

(data from both headers and lines of documents)

Improved reliability

P

otential removal of the 'Preview' label
The general takeaway here is that not all business needs have to be managed in the ERP system. Microsoft's applications are all part of the same ecosystem and can be easily integrated with each other, which means that business needs can be managed in the application which is best suited to that specific need, while still ensuring the right result in the ERP thanks to the easy linking of all apps.
Permission set handling enhancements
In the 2021 release wave 1, developers were given the ability to set up a hierarchy of permission sets, to include sets within other permission sets, and to extend them. In expanding the current permission set logic and further enhancing administrator capabilities by adding support for creating, modifying, and managing permission sets to control user access to capabilities in Business Central, Microsoft aims to further simplify configuring permissions for new users in this new release.
General improvements on Telemetry management
Whatever their industry, business users expect both a reliable service and a trusted platform on which to run their business. To ensure this, Microsoft is now introducing a number of new technical enhancements to telemetry management. These will allow partners to manage the customer environment more efficiently, and provide him (or her) with a more detailed overview of the cause of specific performance issues. This can be done by monitoring specified recurring issues, or by analyzing the data and anticipating potential problems for the customer, all with an eye toward a smoother, more satisfying customer experience.
Want to learn more about Microsoft Dynamics 365 release wave 1?
Discover all the new features included in Microsoft's release wave 1 plan, or contact our experts to find out more about the opportunities these major updates can bring to your business.
Written by
Thibaut Heeren
Business Unit Manager for the Business Central Division with a long history in Microsoft Dynamics 365 and SME's. Committed by creating tangible results alongside a proven-and-tested team to create partnerships that aren't just there for the short haul. The icing on the cake: receiving positive stories that reflect the efforts made during project delivery and beyond.
Want to give feedback? Deliver it straight to the author