What's new for Finance & Operations in Microsoft Dynamics 365 Release Wave 1?

Stijn Geeroms
Mar 14, 2022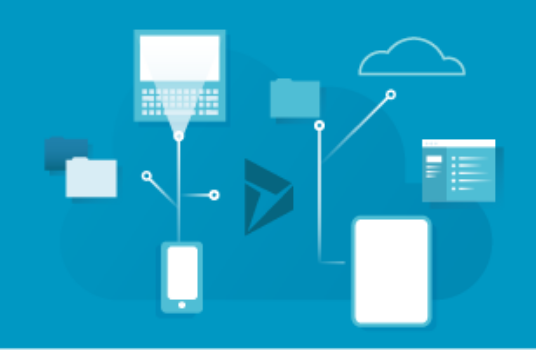 It's that time of the year again: Microsoft has launched a new release wave for Dynamics 365. The 2022 release wave 1 presents significant optimizations to the performance and functionality of existing tools, new features that were eagerly awaited by many users and a general focus on improving collaboration and data sharing. We've listed the most notable updates in this release wave. Let's dig in! 
Dynamics 365 Finance
The updates for finance in this wave will satisfy many users. The new additions will fulfil daily needs to make finance processes easier, faster and more precise. Microsoft builds on the sturdy foundation for its finance features to offer genuinely valuable improvements.
Vendor Invoice OCR
With this long-awaited feature, you no longer need to manually key in invoice data into Dynamics 365. Via a Power App incoming invoices will be processed through OCR, strip its data and automatically submit the data to the Dynamics 365 environment for further processing.
Instead of manually entering invoice data or using an external extension for recognition of data, the Vendor invoice OCR is a Power App on Power Platform with a uniform connection to Dynamics 365 and a clear interface, making processing of vendor invoices a whole lot easier.
Ledger settlement improvement
Another feature many users were waiting for and which is finally here: the automated ledger settlement – a.k.a. the process of automatically matching debit and credit transactions in the general ledger. 
In the previous versions, users needed to manually settle those transactions. The improved ledger settlement has automated this process, enabling immediate overview of open transactions, validation and reducing manual effort and time.
Financial tags
The 2022 release wave adds a feature to the financial bookings. You can now enter additional information in any booking through financial tags. These tags will lead to more in-depth reporting and a better insight in the financial transactions, enabling further analysis and interpretation.
Additionally, more general improvements have been made based on further globalization in the following areas:
Electronic invoicing

Tax calculation service

. We wrote about this feature in a previous blog article and hosted an

online expert session

to demonstrate its value. Watch the video by clicking the button and enjoy a thorough showcase of the module by our colleague

Joris Vandaele!
Dynamics 365 Supply Chain Management
The previous releases featured a planning optimization engine to speed up the planning and MRP process. This engine is now further enforced and enriched with manufacturing planning capabilities. The most notable update is the improved performance of the MRP, which is now optimized to run a lot faster. This new feature will vastly improve flexibility and real-time optimization.
Planning optimization
The existing built-in master planning (MRP) feature has been continuously improved throughout previous releases. More specifically, the architecture has been revised and calculations now run through an external engine. This increases the speed and performance of the planning optimization significantly: instead of hours, full simulations now take just a few minutes. The engine has now been extended with production scenarios.
This means manufacturing companies can run simulations and update their production plans several times a day. A full run can be done in just a few minutes, which means companies can now perform near real-time tactical planning.
Keep an eye out for new updates, because Microsoft's release planning shows more functional updates throughout 2022.
Dynamics 365 Project Operations
The project operations updates will further improve usability and stimulate collaboration between departments, as the new features focus mainly on centralizing and connecting even more processes.
Per diem expenses
A per diem is a fixed daily allowance companies pay to their employees for hotels, meals and expenses. The 'per diem expenses' are now available in a modern interface experience to further unburden consultants.
Fun fact: Microsoft has implemented the feature in its own organization, so the user base is already quite extensive. They are currently building a more user-friendly interface and continuously improving expense management, so expect even more improvements in the near future!
External project operations planning
Microsoft is opening up project schedules. Project managers can now use project schedules in any tool (such as Microsoft Project or external tools). The schedule can in turn be published in the Dynamics 365 environment to connect and inform different business processes like budgets and resource management.
Dynamics 365 Field Service
In the age of information, it's crucial to have immediate access to the right knowledge. For field service workers, that means having access to technical information, schemes and updates to improve maintenance or repair efficiency. The field service updates in this release wave will make life a lot easier. New features allow faster and more accurate information access to increase efficiency, save costs and improve collaboration.
Knowledge management
Having the right information at the right time is crucial for customer service and technicians. Thanks to a contextual AI-powered search engine, users will have access to the right knowledge immediately, significantly increasing the success and first-time fix rate. With this feature, customer service and technicians can create, import and share knowledge bases (for instance technical schemes). The knowledge platforms are enriched with search integration and AI-triggered content suggestions.
One-time call to external experts
The powerful remote assist feature of Dynamics 365 has been further improved to users to connect with external partners. This is especially useful in situations where external experts – for instance from the manufacturer - are needed for support during field work. With this update, remote assist offers even more flexibility for users to get the right support and information at the right time.
Dynamics 365 Intelligent Order Management
This new application in the Dynamics 365 stack was released last year. The 2022 release wave 1 introduces a variety of improvements.

Intelligent Order Management is a cloud-based solution based on the Power Platform that enables the orchestration of orders from multiple channels through predefined workflows. From order intake to orchestration and fulfilment, everything is handled within one centralized platform and a uniform work stream. This allows users to follow up and mitigate the orders if necessary. The event-driven orchestration makes uses of APIs to connect to the various systems needed for the orchestration. Think of order intake channels as e-commerce apps, EDI, fulfillment providers as 3PL/4PL, WMS systems or delivery and shipping providers.
Intelligent Order Management enables users to coordinate, standardize and optimize orders through a mix of channels and systems to a single order process flow. This will in turn increase the speed of delivery, minimize costs and improve both customer satisfaction and profit margins.
Want to learn more about Microsoft Dynamics 365 release wave 1? 





Discover all the new features included in 

Microsoft's release wave 1 plan

, or 

contact our experts

 to find out more about the opportunities these major updates can bring to your business.

 

Written by
Stijn Geeroms
Sales Manager with over fifteen years' experience in business applications. Passioned about helping companies advance through software and technology so they can quickly respond to opportunities and the ever-changing market. Every company is unique, yet they are part of an industry. I believe that delivering an industry-specific solution with, on top of that, a focus on improving their unique strengths allows them to stay one step ahead of the competition.
Want to give feedback? Deliver it straight to the author