What's new for Business Central in Microsoft Dynamics 365 Release Wave 2?
Thibaut Heeren
Oct 04, 2022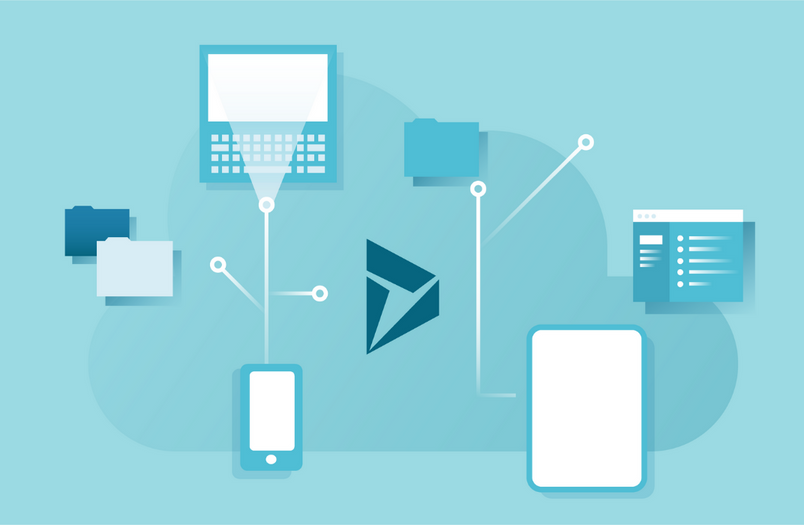 Starting in October 2022, release wave 2 is introducing a number of significant improvements to Dynamics 365 Business Central, Microsoft's comprehensive mid-market ERP solution. Read on to find out the new features we're most excited about.


Enhancements to the onboarding phase
Easily access setup pages for new apps
Onboarding remains a major focus in the new release wave. This time, Microsoft is introducing the option to access a setup page directly from the Extensions Management page. This allows users to set up apps faster in Business Central – both large vertical add-ons and smaller productivity apps.


New field descriptions improve clarity
The field descriptions, also known as tooltips, are a handy self-help tool for new users. Likewise, the new, improved, easier-to-understand tooltips for sensitive and essential fields are another upcoming improvement to the onboarding phase in Business Central. This enhancement will help clarify the purpose of a specific field and further flatten the learning curve for newcomers.



Enhancements to the user experience
Switch companies across environments
In complex SMEs, users sometimes need to view, edit or compare data across companies and environments.
Before, opening companies across different environments required a manual link. The new release wave provides users with an easy-to-navigate overview of the companies and environments they have access to in the right part of the ribbon, and enables them to rapidly switch contexts.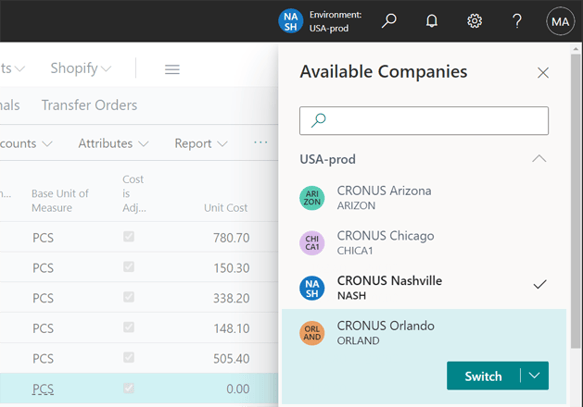 Promoted action groups and action references
Previously, promoting actions required users to set a property in the action that pointed to predefined promoted action categories. This model had its limits in terms of flexibility and personalization. Release wave 2 is introducing a new promoted action model – while retaining the old model for compatibility.
Both from a development and user personalization point of view, this new model is set to improve personalization of the actions on the page. Users can now promote the most frequently used actions, making this new model a really welcome feature in their day-to-day.


Personalize and design the Automate action group in the web client
In an effort to give users the freedom and flexibility to design and adjust their own workspace, from now on, actions added in the new Automate action bar rely on personalization or designer. This means you can move, promote or hide these actions.
This new feature applies to personalization for single users, user profile customization for user groups, and global customization for entire companies.


Rely on personalization to show or hide Power BI parts on lists
Previously, 2 factors would determine whether the Power BI section was shown on lists:
The Show/Hide Power BI Reports action on the page.
Personalization of the page's FactBox.
In the new release wave, the Show/Hide Power BI Reports action is removed, meaning that visibility of the Power BI section now solely relies on personalization.
Enhancements to Power Automate Integration
Add media/image support for Business Central connectors
In release wave 2, Microsoft continues to explore the connection between Business Central and other applications within the Power family. More specifically, when citizen developers and decision makers access Business Central online data via the Power Platform and Azure Logic Apps connector, they are now able to manipulate media files like item or customer images. In turn, this capability unlocks additional business scenarios with Power Apps and Power Automate.


Power Apps and Power Automate support for document attachments
Another new capability of the connector coming in release wave 2, is the ability to easily access and manage information related to a specific record in Power Apps and Power Automate. This feature applies to:
document attachments (for instance, an original order request linked as a PDF to a sales order),
related record media (for instance, images linked to items),
and other data linked to business records.
What's more, this enhancement also unlocks new possibilities with scenarios related to rich data.
Enhancements to Microsoft 365 integration
Configure OneDrive integration
Release wave 2 empowers admins to access the OneDrive Setup guide in Business Central and easily manage which OneDrive-related features are switched on for Business Central. This way, users can collaborate on business documents and work with other files in the browser. Another advantage of the improved integration, is the identification of files with the same name, giving users the choice to keep both documents or replace one with the other.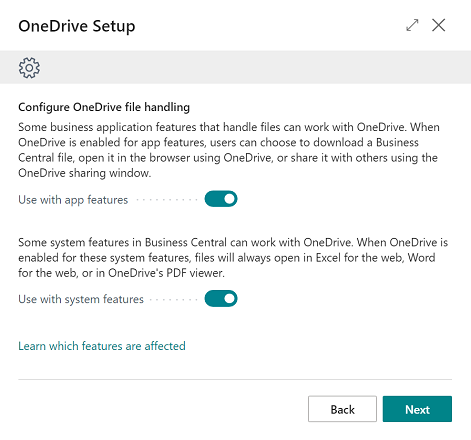 Enhancements to reporting
Choose the report layout on the request page
Quite often, organizations use the same report for different business scenarios. Instead of having to involve a partner to develop additional customization, users can now choose an appropriate report layout from a dropdown menu on the request page. This way, users have multiple layouts for the same report dataset, which can be switched up according to the scenario.


Run and send reports from the request page
Instead of being blocked while waiting for a report to finish, users can now send reports directly to the report inbox from the request page. This allows them to keep working while the report is running in the background. Once the report is finished, they can retrieve it from the inbox. This feature is especially useful for reports that run for a long time.
Want to learn more about Microsoft Dynamics 365 release wave 2?
Discover all the new features included in Microsoft's release wave 2 plan, or contact our experts to find out more about the opportunities these major updates can bring to your business.
Written by
Thibaut Heeren
Business Unit Manager for the Business Central Division with a long history in Microsoft Dynamics 365 and SME's. Committed by creating tangible results alongside a proven-and-tested team to create partnerships that aren't just there for the short haul. The icing on the cake: receiving positive stories that reflect the efforts made during project delivery and beyond.
Want to give feedback? Deliver it straight to the author