HR is struggling more than ever to reach employees. Are they getting lost along the way despite valiant attempts to offer valuable insights and relevant courses? Finding information, learning new skills and staying engaged can be challenging for employees when working remotely. The answer? An integrated HR platform has the power to deliver your employees the HR experience they absolutely need in at least 4 ways – pandemic or not.
Turn HR challenges into opportunities
Many businesses have had employees working from home for months now. Although we've never been more digitally interlinked, an unsettling feeling of disconnection is creeping in. Reaching employees has always been a challenge for HR staff, but remote work is really putting them to the test.
How do you present the right information to the right employee when they need it most – at their kitchen table? Without in-office meetings or hallway conversations, you have to rely on technology to make the workplace work.
By leveraging what HR tech has to offer, you can connect with employees where they are already doing their jobs. A centralized platform where all HR information is readily available with just one click reinforces your HR department in at least 4 ways – not only today, when we are obligated to work remotely, but for all days to come.
1. From administrative overload to employee self-service
"How many vacation days do I have left? Where can I find my contract? When is my next evaluation?"
Figuring out the answers when these questions pop up can be time consuming and disruptive, especially when you get tons of these questions every day.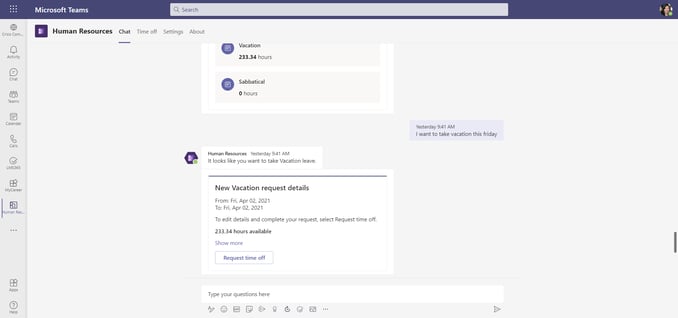 Creating a single point of contact for HR in the digital workplace – where employees have immediate access to their personal information – will help you save time and prevent errors. Dedicate a channel in Microsoft Teams to HR, for example, where employees can consult information and make administrative changes anytime, anywhere and from any device.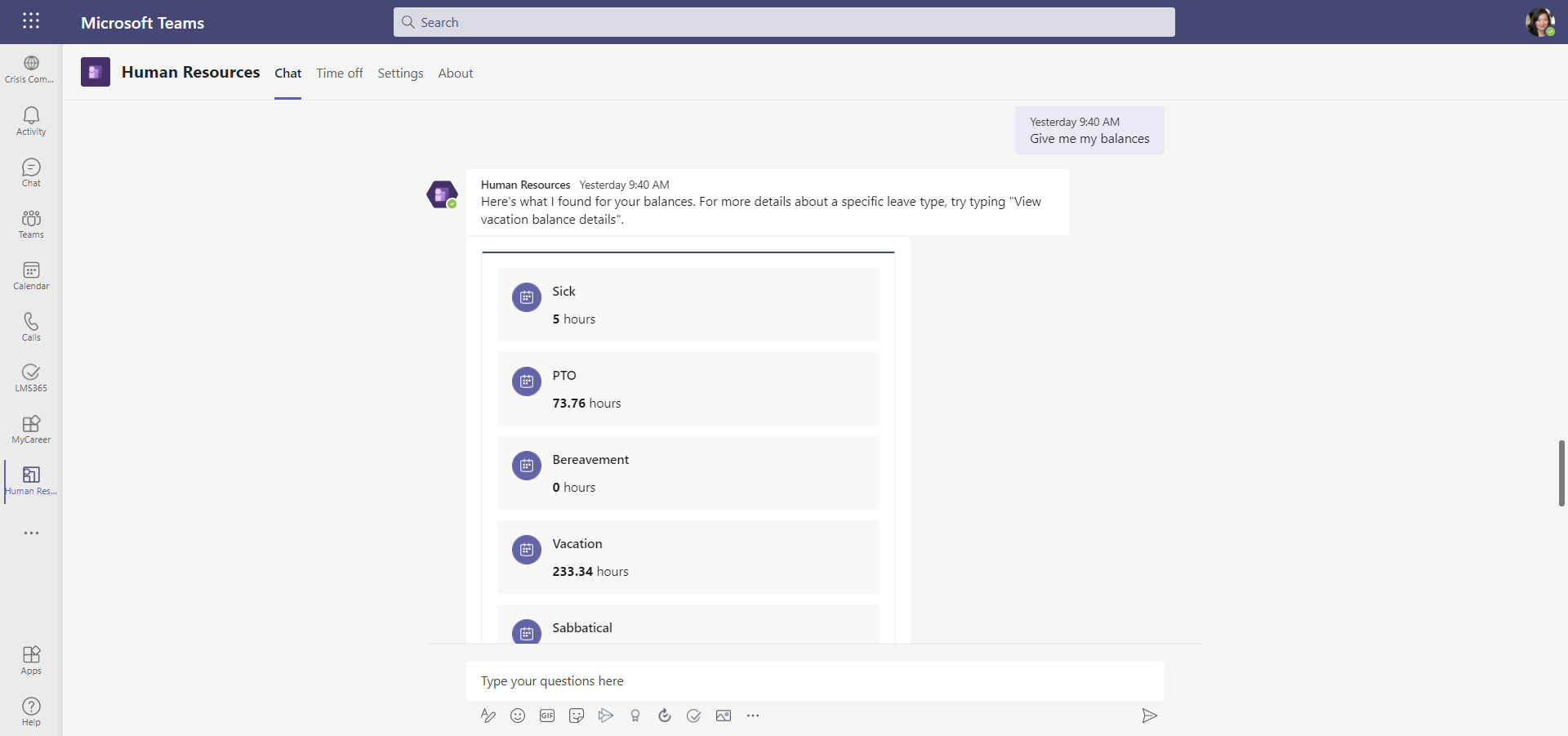 2. Recruit for the skills your business really needs
Davy the IT manager needs an extra set of hands and an additional brain or two to get a big project off the ground. However, he isn't exactly sure which mix of skills the ideal candidate should have.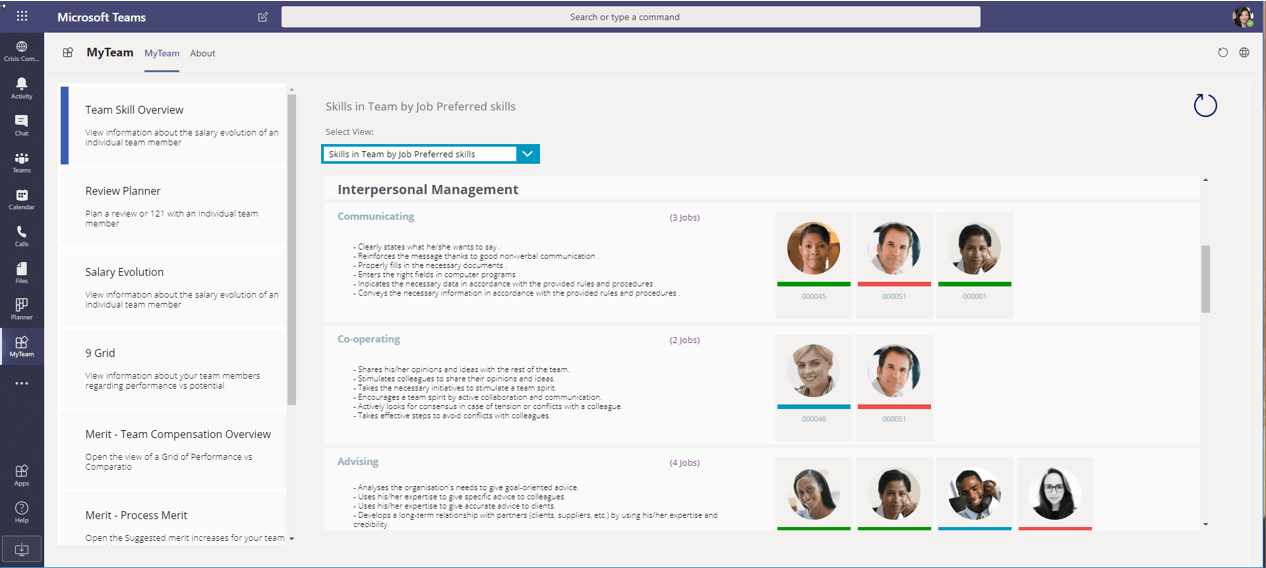 An HR platform could save a lot of trouble in building a strong profile. At a glimpse, you have access to:
the skills that are sufficiently available in Davy's team, and the skills that are lacking;

which tasks take up the most time, enabling you to identify where the real capacity problem lies;

the budget available for this new hire;
and other relevant insights.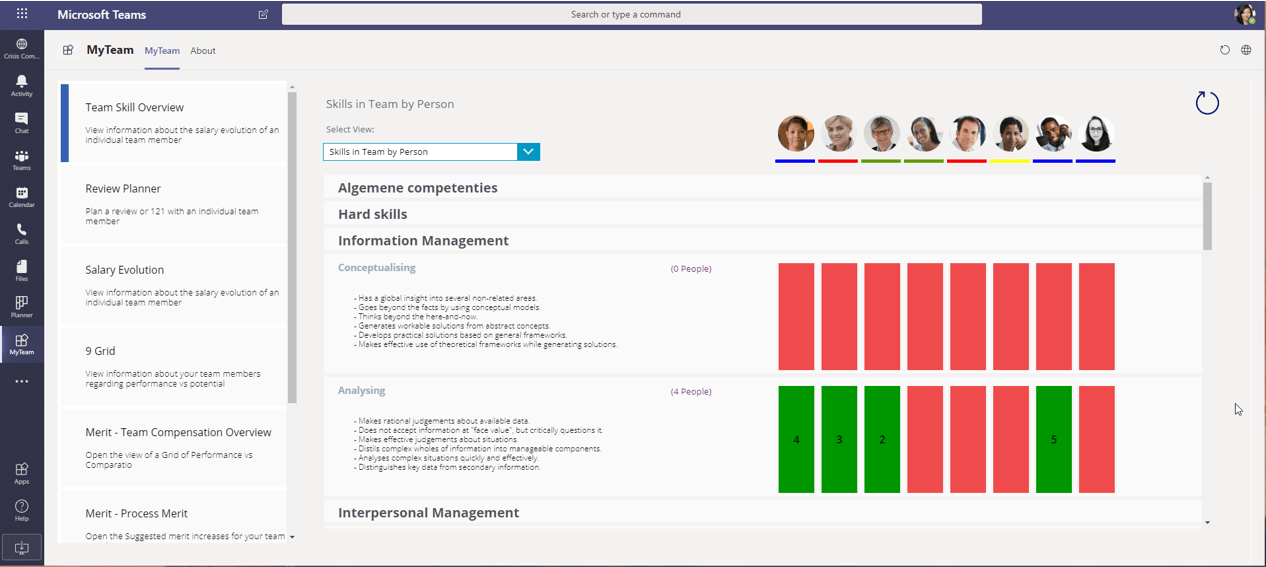 Moreover, with recruitment processes integrated in the digital workplace, you can easily follow up on each candidate and automate next steps, such as creating and sending invitations to tests or interviews. Once you have found your perfect candidate, a customized and automated onboarding process will give your new employee a flying start.
3. Make strategic decisions based on data metrics
An HR platform delivers much more than simply administrative benefits. Use the data it captures to assist you in making HR-related strategic decisions.
Are you seeing soaring drop-off rates after the second screening test? Reconsider the test's effectiveness.
Are zero suitable candidates coming in via ads on LinkedIn? Reallocate your budget to different channels.
Are offboarding employees stating the same reasons for leaving on their exit forms? Take this feedback seriously to retain other employees.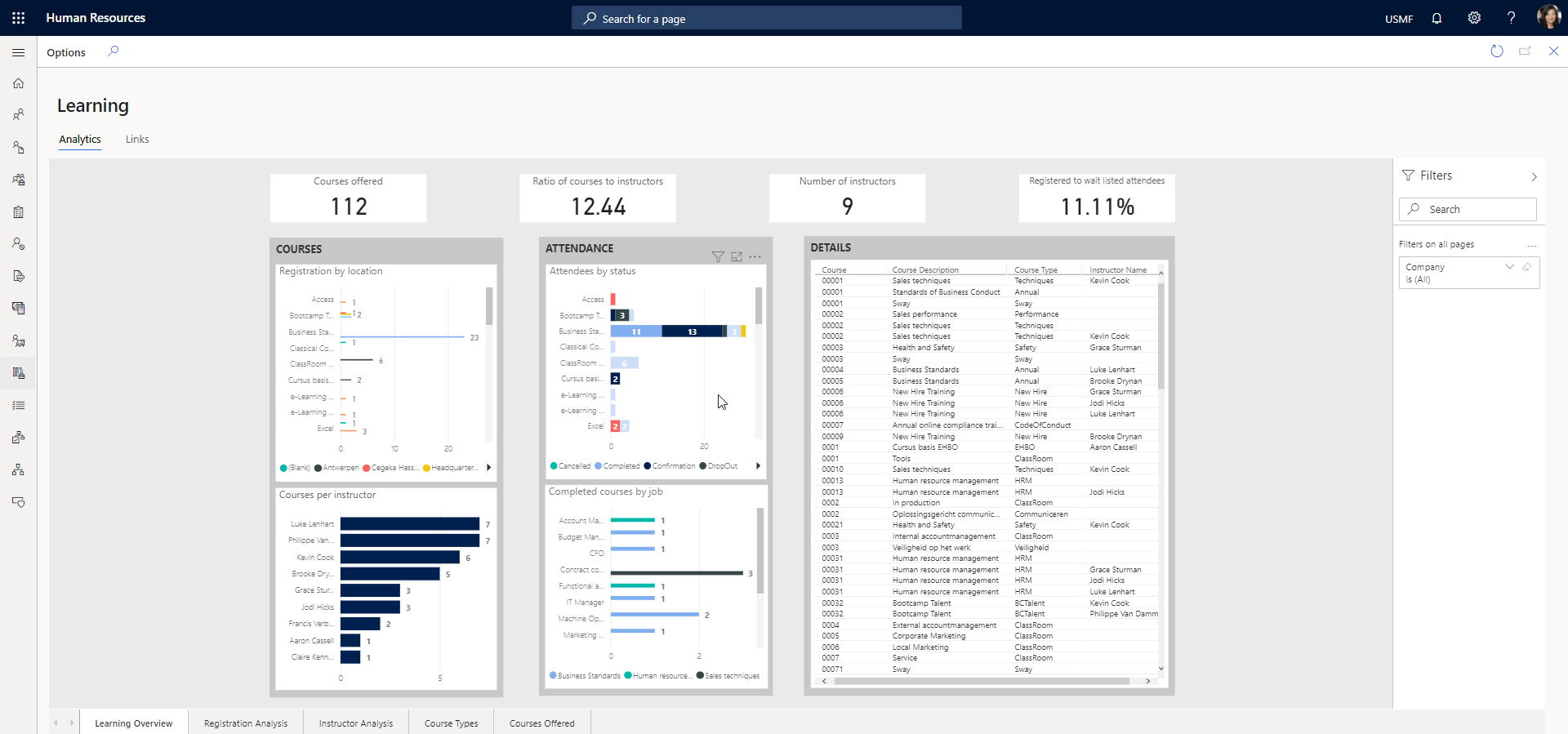 4. Empower employees to steer their careers
Is mandatory safety training coming up? Is a webinar on communication skills or a Q&A with a subject matter expert just around the corner? Instead of having to ask around for an appropriate time and date or forcing people to clear their schedules, employees can enroll and participate at their own pace and follow up on their progress in a heartbeat.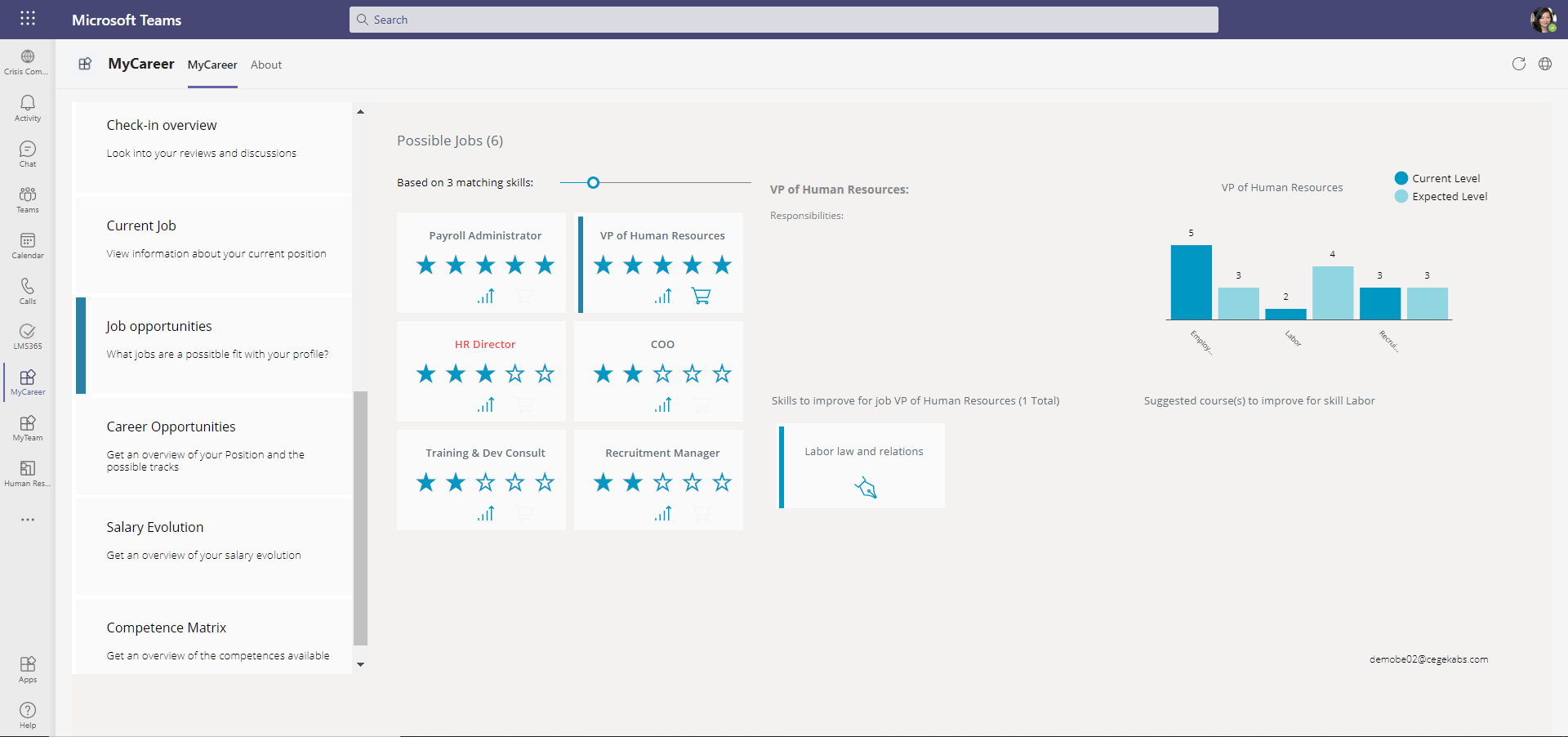 Leverage the possibilities of an HR platform to help your employees develop their careers. One-click access to useful resources and courses gives them a better chance at upgrading their skills. Managers will even gladly follow up on performance metrics themselves when they are easily accessible.
But that's not all; digital records also provide HR with useful insights. Which courses are the most popular? When do employees drop out? You might even link course completion to individual or team performance. Can you imagine trying to figure this out manually by comparing Excel sheets? With an integrated HR platform, you will never have to attempt this again.
Ready to implement a one-stop shop for HR information and insights?
Take a look at what Microsoft Dynamics 365 Human Resources has to offer or watch our HRM Jumpstart webinar (Dutch). We'll help you get started in no time with our step-by-step plan.

Written by
Tom Haeck
Dynamics 365 Human Resources - Solution Architect
Want to give feedback? Deliver it straight to the author