Microsoft Dynamics opens doors to the future of ARLU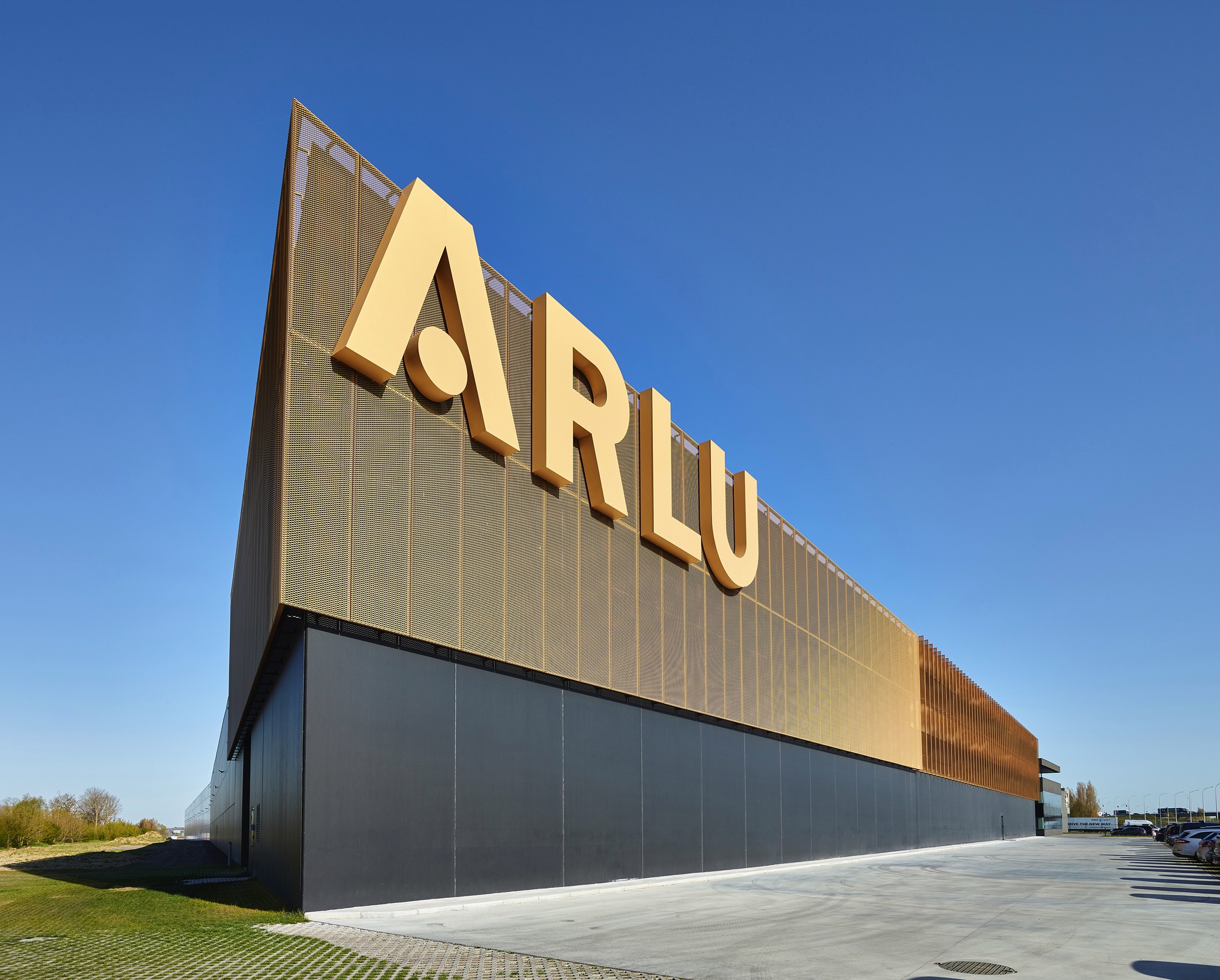 Challenges
Merger of three separate production sites
Outdated customer ERP software
Additional functionalities needed
Hard deadline
Results
Uniform ERP system
Accelerated ordering process
Simplified administration
Delivery within budget and timing
Ready for growth
Solution & technology
Driving along the E403 in Ardooie, you cannot miss ARLU's impressive new production site. 'Opening doors', the door fitting manufacturer's slogan, adorns the more than one hundred metre long façade. This new building is the culmination of the merger of Argent Alu and Louage & Wisselinck. Cegeka merged the business processes of the companies into a uniform ERP package.
Driven by the goal of becoming a total supplier of specialised door systems for indoor and outdoor use, Argent Alu took over the family business Louage & Wisselinck at the end of 2017. To reinforce the merger, the companies will continue to sail under the same flag since January 2021: ARLU nv.
The existing company sites were exchanged for a huge new-build complex of more than 30,000 m² in Ardooie – the new home base of the leading door hardware brands argenta® and rob®. The complex includes modern machinery, a warehouse and offices. Merging all business processes at the same time promised to be a quite a feat.
'The two companies worked with different ERP software: an outdated custom system that ran on IBM's Power 8 (AS/400) and Microsoft Dynamics NAV', explains Wim Waelkens, CEO of ARLU. 'But all business activities moved to Ardooie; the ideal time for a uniform system. Software that supports our growth ambitions, meets today's digital needs and ensures continuity.'
"In order to efficiently merge the three production sites under the same ARLU flag, a uniform ERP system was imperative."


– Wim Waelkens, CEO of ARLU
Wanted: the ideal combo of package and partner
ARLU was looking for both a high-performance ERP system and a dependable implementation partner. For this purpose, the company sent out an extensive request for proposal. Wim: 'Cegeka emerged as the best party. With Microsoft Dynamics NAV as a solid base, and some clever extra features, they found a solution for all our company-specific requirements.'
Wim no longer believes customised software is a good idea: 'Customisation involves risks. We had experienced that first hand at Argent Alu. Initially, the system worked perfectly, but after a few years it hampered our growth. No continuous updates, no documentation. Scaling it up and meeting today's digital needs proved impossible.'
"Cegeka found a solution for all our requirements with additional smart functionalities on top of Microsoft Dynamics NAV."

– Wim Waelkens, CEO of ARLU
3 additional modules to complement the standard package
Cegeka already implemented Microsoft Dynamics NAV at Louage & Wisselinck in April 2018. According to Wim: 'The system had already proven its added value for some of our employees. Yet ARLU needed more than just an implementation of the same software. We wanted to integrate and optimise the business processes at the same time.'
Hilde De Moor, account manager at Cegeka, adds: 'For this, we looked beyond the standard Microsoft Dynamics package. In order to automate complex price calculations for customised door fittings, ARLU needed a configurator. After negotiations with several external parties, we found "Experlogix CPQ for Dynamics" to be the most suitable add-on for this.'
Wim: 'For our standard orders we set up EDI, electronic data interchange. The orders come in digitally and are immediately entered into the ERP system. And with document capture we can easily read in all purchase invoices. This makes the ordering process faster and simplifies our administration.'
Hard deadline met thanks to 2 strong initiators
Cegeka and ARLU started the challenging project in mid-2019. According to Hilde: 'We aligned the differences in business processes, cost prices, customer and production data of the two companies. At the same time, we integrated the new modules and all relevant data from the customised system into Microsoft Dynamics NAV.'

With the move to the new production site scheduled for 1 January 2021, as a hard deadline, there was no time to lose. Wim: 'Cegeka is not a small player. They have enough resources to work fast when needed. Fortunately, COVID-19 did not throw a spanner in the works. Everything was done remotely, but as soon as we were up and running, the train was on its way.'
'We could also count on the same solution architect who previously implemented Microsoft Dynamics NAV at Louage & Wisselinck throughout the entire process. Thomas knows our companies inside out. That was a big plus.' Hilde adds: 'Together with ARLU's project manager Jannes, he made sure our cooperation ran smoothly and we met the deadline with ease.'
"Cegeka is not a small player. They have enough resources to work fast."


– Wim Waelkens, CEO of ARLU
Everyone on board
Especially for Argent Alu's employees, the switch to Microsoft Dynamics NAV was a big adjustment. 'Change is always difficult,' says Wim. 'It requires searching for information and increases the workload. But Cegeka guided our employees through the new ERP system and trained some key users extensively. Meanwhile, everyone knows the software and we are ready to grow further.'
Shifting gears faster
Now that all business processes are interwoven in the ERP system, ARLU can continue to develop the company with joint forces. Wim: 'The different steps in our production process are securely documented in the system. This way, new employees can start working faster, and we can also monitor each step in detail. For example, the system automatically allocates the required material to our orders, giving us a clear overview of our stock and making it easier to plan our requirements.'
Wim wants to record a growth of ten percent each year with ARLU. 'This switch to Microsoft Dynamics NAV was necessary in order to realise that ambition. Our previous systems limited our growth. Now, with the same knowledge in house, we can move faster.'
Business Central as the next step
Microsoft Dynamics NAV is not the end station for ARLU. 'We want to optimise our processes and our ERP system even further with Cegeka. As soon as ARLU is stable and we have enough experience with the current system, we want to eliminate customised functionalities where possible and move to Business Central.'
'In order to be in contact with our customers 24 hours a day, we want to develop a web portal. Since Cegeka has the resources to handle broader and more complex projects, we will be turning to them again in the future.'