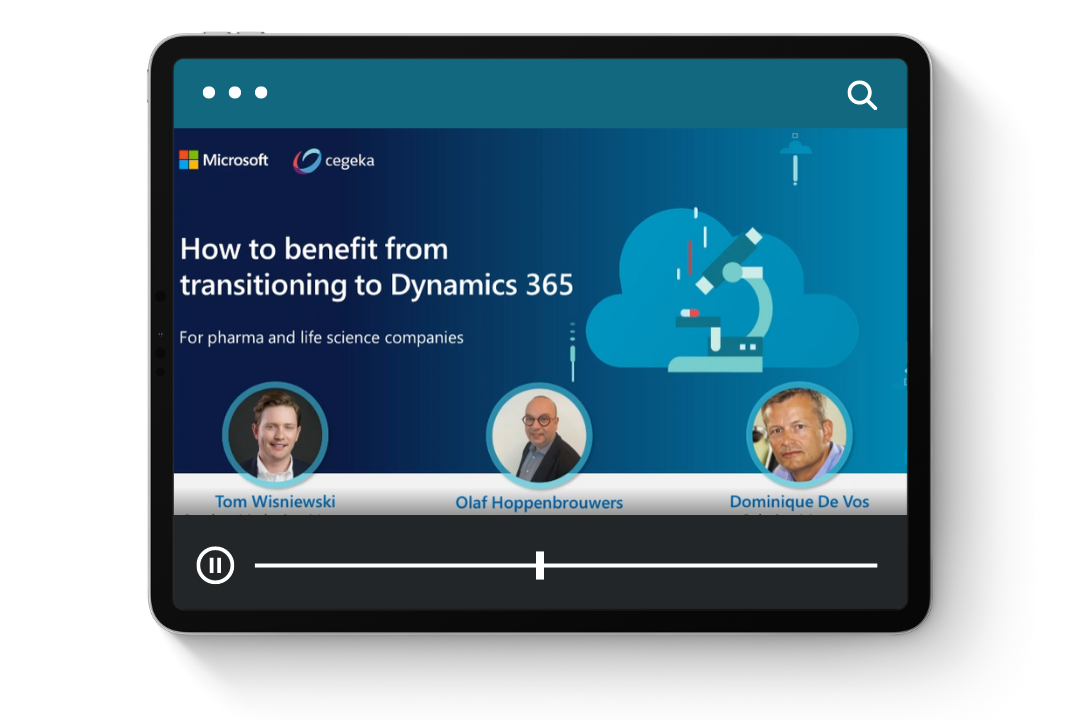 How to benefit from transitioning to Dynamics 365
For pharma & life science companies

Successful digital transformations often depend on an organization's ability to exploit new technologies to reduce costs, accelerate developments, and meet changing patient demands. With time-to-market pressures mounting, most pharmaceutical and life organizations recognize the need to evolve their legacy processes.
Migrating to Dynamics 365 Finance & Operations in the cloud can provide sustainability and flexibility that its current on-premises ERP cannot and enable the scalability, agility, and security your pharma & life sciences organization needs to drive future growth and innovation.

40:23 min
Want to find out what we can do for your business?