The importance of cyber security cannot be ignored any longer, and this is true for small and large companies alike across all industries. "Several years ago, we focused mainly on monitoring IT environments and preventing and detecting security incidents. In 2022, as a cyber security service provider, there is now a growing need for us to act as a 'response centre' for our customers to quickly help them with potential security issues," says Stijn Bijnens, Cegeka's CEO.
Fabrice Wynants, Global Director Cyber Security at Cegeka, explains the meaning behind the name C-SOR²C: "A modern SOC must be response-oriented and that is why we made a conscious decision to rename our security operations centre C-SOR²C. The 'R' stands for 'response' and also 'recovery'. The combination of 'response' and 'recovery' reflects our aim to help companies become more resilient."
C-SOR²C is a response to the convergence of IT and security operations
"When we developed the first European SOC services some 25 years ago, they were built for the purpose of monitoring IT infrastructure, which was then a limited, enclosed space. 25 years later it is clear that modern cyber security is no longer a bolt-on element but rather an inherent part of any company's IT operations," says Stijn Bijnens. "As an end-to-end IT solution provider, we are well aware that IT and security management activities are undergoing strong convergence. Security has implicitly become an integral part of everyday software, the cloud, the workplace, networking and other technologies, thus broadening the spectrum of an SOC."
C-SOR²C provides customer-focused, advanced cyber security services
By automating detection, analysis and response as much as possible, our cyber security experts can devote 100% of their time to specialised activities such as threat-hunting, advanced incident response, purple teaming, forensic investigation… but also to advising Cegeka's clients on how to increase their cyber resilience. Using incident response playbooks for the Detection & Response services also ensures that the response to incidents is better tailored to customers' needs.
Cegeka has access to an exceptionally broad range of IT skills and expertise to support its customers with a personalised approach to potential recovery from a cyber security incident. "We are an end-to-end solution provider which includes an end-to-end security approach. Cyber Security Response & Recovery requires far-reaching IT skills that Cegeka has readily available. Our 360° approach allows us to assist organisations with their roadmap towards cyber resilience," says Fabrice Wynants.
Cegeka provides its C-SOR²C services from its own dual-homed Security Operations & Response Centres, based in Belgium (Hasselt) and Romania (Bucharest). Cegeka's investments in multi-domain cyber security experts, integration of high-quality threat intelligence sources, process automation and advanced analytics ensure faster detection and highly efficient incident response and recovery.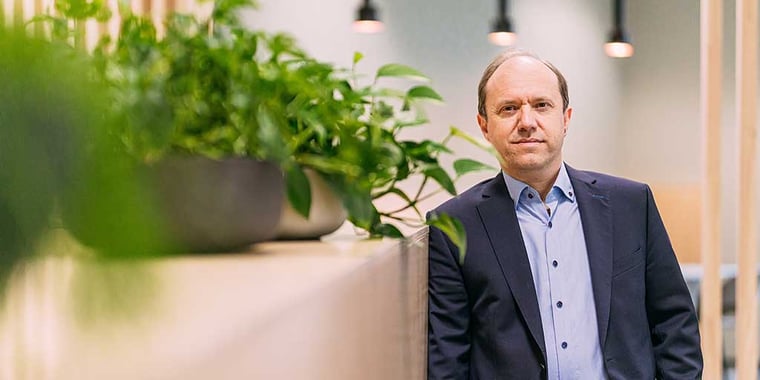 Cegeka has a clear ambition to achieve further growth in cyber security
Cegeka has expressed a clear ambition to grow into a top-three player in the field of cyber security in the Benelux by the end of 2022.
"Cyber security is and will remain a key area of focus on a strategic level within Cegeka. It has become one of the main requirements for our customers to continue to operate and grow in a rapidly transforming digital world. Due to the increasing complexity of cyber security and the legislation around it, more and more companies are calling on Cegeka to help put their minds at ease in this area," says Stijn Bijnens.
Cegeka's cyber security team continues to grow strongly and is one of the fastest growing divisions within the Cegeka Group. With the acquisition of SecurIT in November 2021, Cegeka has already boosted its expertise and services in the field of identity and access management. As a result of its ongoing growth, Cegeka continues to recruit cyber security experts at the same time as offering young and driven employees the opportunity to build a promising career within cyber security.