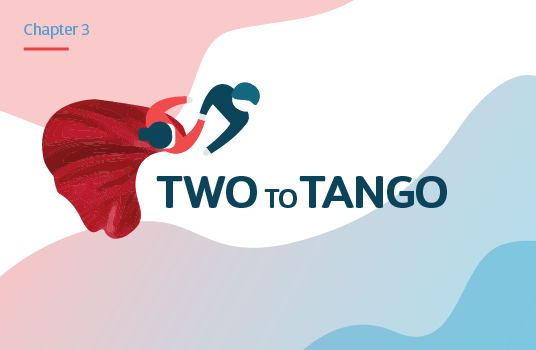 Complex, yet powerful: that's the tango in a nutshell. And your ERP project – if done right. In our many years on the floor, we've learned it takes an entire choreography: from determining business objectives and scope to selecting the right ERP product and partner. Don't just take our word for it: we've asked our customers to chime in as well. Because we all know it takes two to tango!
In this third chapter of Two To Tango, you'll find: 
The perfect building blocks for your ERP project? Microsoft Dynamics 365 – paired with the expertise of the Cegeka consultants, of course.