"The only constant in life is change."
and
"What got you here won't get you further."
The world around us is constantly changing, as we push towards the next big break, next development in technology, next start-up unicorn, next cryptocurrency – the ones who will succeed and push through each change are the ones who possess a more adaptable and flexible mindset. And no, not the ones that want to "go with the trend" – this is not what we are articulating here!
It does not matter if you are working for a corporation or if you are self-employed, possessing these two apparently "not so hard to gain" skills can help change the way you work, think and live.
The way you act on a daily basis shows how adaptable and flexible you are with your views, working routine, working methods, and so on. Which is why you must break down the process entirely and build one that focuses more on opening yourself to new opportunities than the ones holding you back.
To help you work on being more flexible and adaptable we have listed a few ways you can be more open to the changes and opportunities that come your way, while helping you see the benefits that come from keeping an open mind.
Yes, open mind means we are ready to see other people's point of view, ready to face the reality that maybe what we thought it was "the way to do it", is not anymore and ready to make an opportunity out of every challenge.
Let's begin!
1. Think Creatively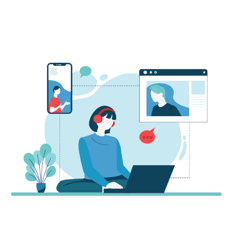 Encourage yourself to think creatively and do not be afraid to step out of the box every once in a while. If needed, we suggest you take on a new adventure to help foster creativity and accomplish your goals with a refreshed mindset. Individuals who stick to old and tired methods will find themselves lacking in one way or the other. It's time to break free from your resistances, old thinking patterns and start preparing for the change you wish to see in yourself. Wanting is not enough!
2. Embrace Ambiguity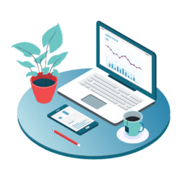 Be open to change in every aspect of your life, sticking to things that work is not a smart solution for the years to come. Rather than sticking to what you know, we suggest you embrace what may come your way. It's never a good idea to cut down on innovation, rather to foster and spread it all around. Being more open to a change can help maintain a positive and open mindset. And remember, most things in life are not just black and white. We learned that from the 1st grade: there are more solutions to a problem! Find yours!
3. Exercise your emotional intelligence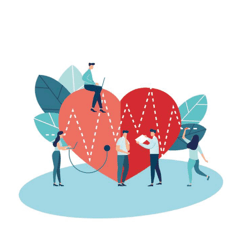 Emotional intelligence can help you work your way through your personal and professional life in a really effective way. Empathy is the quintessence of Emotional Intelligence and a very powerful communication skill.
By taking a constructive approach to emotions, one can easily build genuine interactions with others, and make it easier for yourself and others to sync and foster real connections.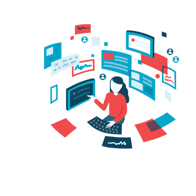 Your ability to shift focus from one task to another determines the way you lead your life. Learn to break away from an aspect when needed and focus entirely on something else as well. This enables you to work on a number of projects side by side, making sure one does not impact the other. Moreover, it helps you become a team player and understand every side of a project. Note: This is not a multi-tasking approach, but more of a balanced one, where you get to discover new things every day just by understanding how things work also from another perspective.
How ready are you to embrace new opportunities?