Cegeka is a company that provides complete IT services, with a special focus on Microsoft Dynamics 365 solutions for business. The team of more than 900 Dynamics consultants across Europe have unparalleled know-how of Microsoft's market-leading technology for intelligent business applications, as well as for their detailed knowledge in various industries. From Customer Engagement to Finance and Supply Chain to Business Central, these specialists s have a broad knowledge of Microsoft Dynamics 365 and Microsoft Power Platform. They work in close cooperation with customers to help them unlock the potential of digital technologies and become truly connected companies.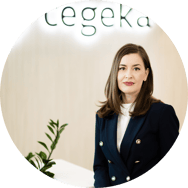 Cegeka's global growth strategy, which includes the establishment of this new Dynamics 365 Finance and Operations (F&O) nearshore delivery center, is the key element of the company's vision for the future. "We aim to increase our current team in Romania and recruit 50 IT specialists in the field of F&O in the next three years. With this expansion, we want to strengthen our position as a leader in the market", says Mirela Popescu, Software Delivery Director, Cegeka Romania.
According to Laurentiu Oprea, Business Unit Manager at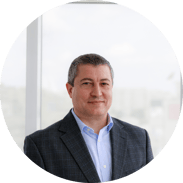 Cegeka Romania: "the local department that focuses on the development of Microsoft Dynamics Business Central has a team of over 25 specialists who work in distributed teams and collaborate closely with colleagues in Europe. With this new Competence Center for Business Central, we are bringing even more expertise and resources to this division. In conclusion, the expansion of the Competence Center for Microsoft D365 Business Central and the addition of Cegeka's D365 Finance & Operations division in Romania represent, from our point of view, an important step forward for the company."