Do you want to adjust the mobility plans in your city or municipality? Do you need to investigate the impact on road safety of speed limits or one-way traffic? If so, a digital twin of mobility in your territory is a useful tool.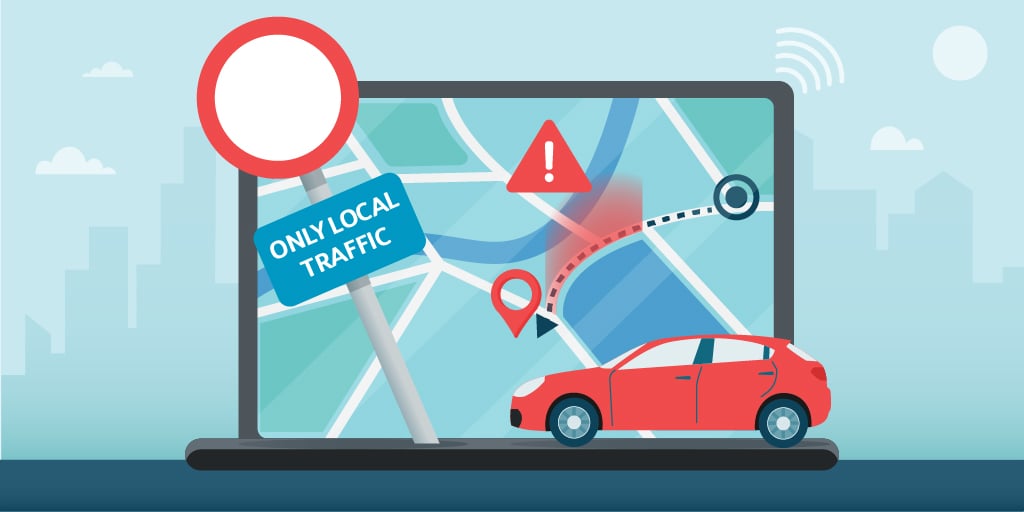 Such a digital twin is an exact, virtual copy of mobility in your city or municipality. That way, you can do unlimited simulation and experimentation in the virtual model without impacting the actual traffic. And ultimately, this enables data-driven decisions that lead to smoother, safer traffic – and thus a liveable, accessible and sustainable city.
Cegeka offers a digital twin for your mobility with Mobilize, a user-friendly cloud platform to visualise traffic patterns and simulate the impact of changes. Mobilize uses a continuously growing collection of data sources and makes predictions using artificial intelligence.
Based on feedback from our customers, we have added two new features to combat cut-through traffic and increase road safety. Indeed, you can now also simulate the impact of the following mobility interventions:
introducing a 'soft cut';
changing the capacity of a street.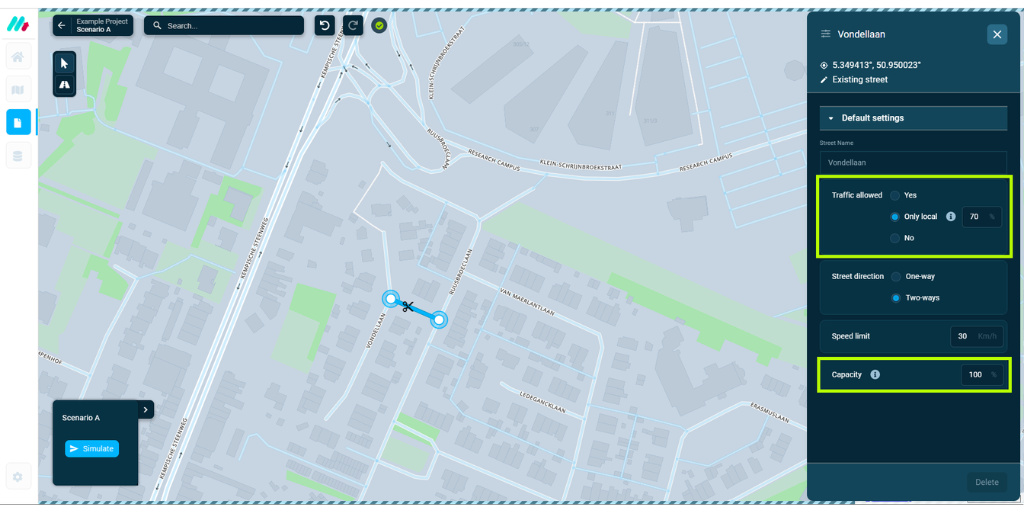 Mobilize now also makes it possible to simulate the impact of a 'soft cut' or adjusted road capacity.
Reduce cut-through traffic with 'soft close
'
An important measure to prevent cut-through traffic is a so-called 'cut' in a street. A distinction is made between:
a 'hard close': all motorised traffic will be denied access to the street;

a 'soft close': only local motorised traffic is allowed to enter the street.

Through traffic is thus banned or discouraged from taking such a street. At the same time, vulnerable road users (non-motorised road users) can simply enter the street. This allows them to participate in traffic more safely.
Simulate the effect of more or less enforcement
Streets with a 'soft close' are typically indicated by the traffic sign C3, with the supplementary traffic sign 'except local traffic'. But in practice, drivers sometimes interpret 'local traffic' broadly, which partly negates the effectiveness of the measure. Much depends on the level of enforcement by the local police.
Mobilize allows not only to simulate the effect of a 'soft close,' but also to include the estimated effectiveness of the measure, as a percentage between 1 and 99%. Cegeka's customers can use this parameter to estimate what the effect of increased enforcement of this measure will be.
By simulating several scenarios with different percentages of effectiveness, it is possible to determine the impact of more or less enforcement. In this way you can therefore determine how valuable the efforts of the local police are in practice for road safety there.
Shifting traffic flows with capacity constraints
Another important parameter by which local governments can increase road safety is the capacity of a street. By changing the capacity of certain roads, you can deter or in fact attract traffic over specific routes.
In practice, the capacity of a street can be changed in several ways:
adding or removing lanes;

adding parking spaces on public roads or introducing staggered on-street parking;

introducing traffic calming measures.
Mobilize makes it possible to simulate the effect of these and other changes to road capacity. This makes it immediately clear in which direction traffic flows are moving, allowing traffic experts to quickly know whether the measure will work.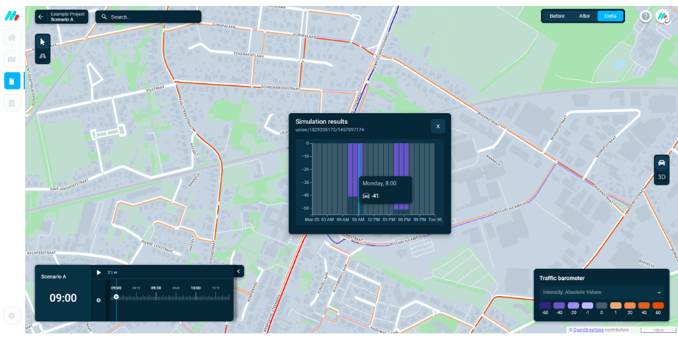 Change the capacity of a road and immediately see where traffic is moving.
Get started with Mobilize yourself
Mobilize provides local governments with detailed information on the impact of these and other interventions on traffic. For simple interventions, these insights are ready to be used on the platform after only half an hour. This enables a rapid process of evaluating, adjusting and re-evaluating specific measures. And in the end, this allows you to decide which measures are most consistent with the mobility policy you want to pursue.
Want to know how Mobilize can provide your city or municipality with quick insights? Or would you like to hear what developments are coming to our data platform in the coming months? If so, please feel free to contact us!