Digital innovation is high on the agenda in many boardrooms, but how do you start? How can you get a grip on the many different rapidly emerging technologies, from machine learning and blockchain to the Internet of Things? And how can you ensure that innovation really delivers business value? We talked it over with Peter Lathouwers, Digital Innovation & Solutions Leader at Cegeka.
Cegeka positions itself as an expert in pragmatic innovation. What exactly does that mean?
Peter Lathouwers: 'Interesting question. You could also talk about 'applied innovation'. In concrete terms, this means using emerging technologies that are reasonably mature – or almost – in a live business context. The emphasis is therefore not on 'disruptive' innovation with long R&D processes and an unpredictable outcome. Other parties are better suited for this task.'
'Actually, pragmatic innovation fits in very well with how Cegeka approaches every IT project: with our feet on the ground, an eye for tangible results and in very close cooperation with our customers.'
What technologies are involved?
Lathouwers: 'Today, it's mainly the Internet of Things (IoT), machine learning, drones, augmented and virtual reality and of course blockchain, which we've been investing in for a few years now. We start from the premise that a single technology seldom solves a problem, and that true power lies in the mix.'
'That's why we start most innovation projects with a "Power of Combinations" workshop, in which we explain how powerful these technologies can be if you cleverly combine them.'
'Blockchain on its own will rarely solve a problem. However, you can use IoT sensors to capture data and store it in the blockchain. For example, we have developed a concept solution for the transport of very valuable goods. And there are countless other possible applications.'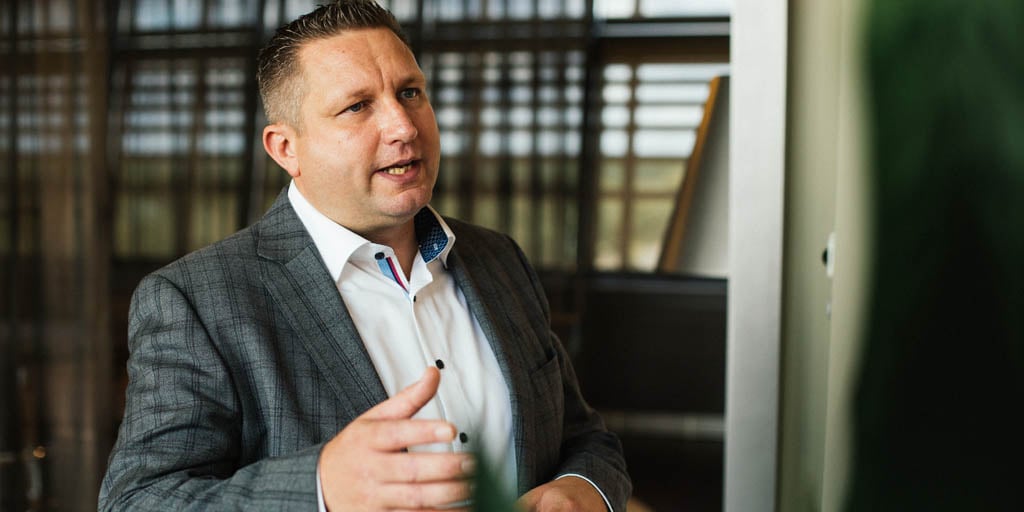 What lessons have been learned from these workshops?
Lathouwers: 'First and foremost, there is still a lot of work to be done when it comes to demystifying these emerging technologies and trends. So much speculation is currently being published that people can no longer see the wood for the trees.'
'The power of innovation lies in the precise mix of technologies'

'Secondly, managers are desperate for concrete solutions, or at least prototypes, preferably specific to their sector. So sector knowledge is absolutely crucial. Customers want to talk to someone who understands their business well and speaks their language.'
'And thirdly, we see that many problems can be solved with technologies that the customer already has in house. Customers often say that they need (or think they need) to do "something" with technology X or Y. However, if we analyse the problem together with them, it turns out that the solution is sometimes much simpler.'
'Machine learning and AI, for example, are often seen as the holy grail for many challenges nowadays, but at least 90% of these challenges could easily be solved in a different way, with different technology. That, too, is pragmatic innovation (laughs).'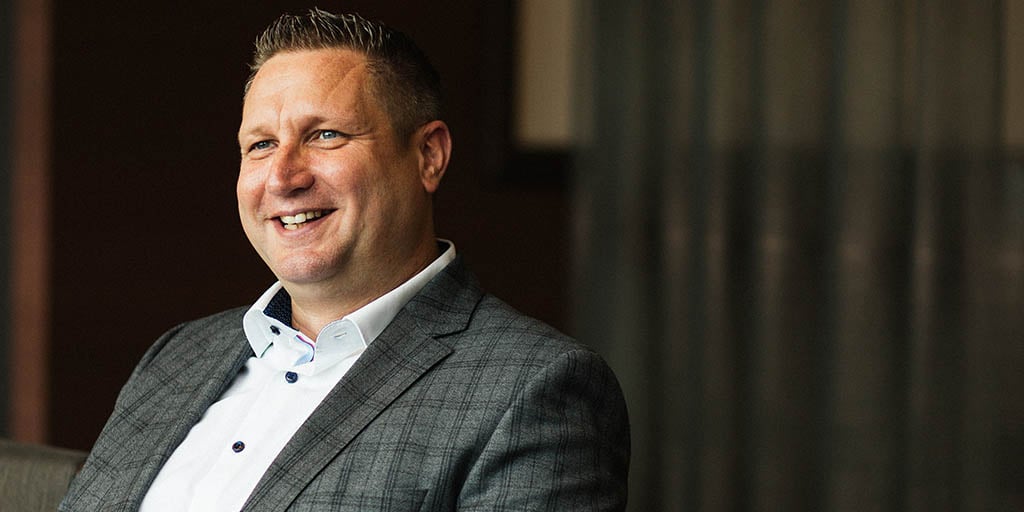 Cegeka is not really known as a player in the field of innovation. Why should companies work with us?
Lathouwers: 'Cegeka has long since stopped being merely a technology company. Whereas customers used to rely on us to develop software and manage their IT infrastructure, they now expect us to help them define their IT strategy, and hence their digital innovation strategy.'
'All innovation starts from a good understanding of the customer's business, and only then can it move into the technological domain. That is exactly what we can offer. Add to that our scale, our in-depth knowledge of a wide range of technologies and our fast- growing ecosystem of innovative start-ups, and it becomes clear that we have both the expertise and the agility needed to get things done fast.'