What's new for Finance & Operations in Microsoft Dynamics 365 Release Wave 2?

Stijn Geeroms
Oct 13, 2022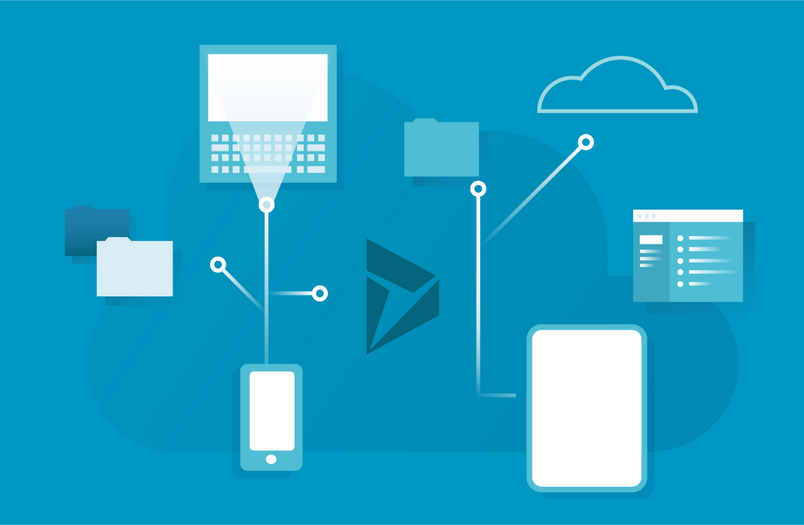 Release wave 2 is finally here! Starting from October 2022, Microsoft will introduce a host of new features to the Dynamics 365 platform. We've summarized the most powerful upcoming innovations for Finance, Supply Chain management, Project Operations, and Field Service. Be sure to have a look at the video from Microsoft for other highlights in this release wave.



What's new for Dynamics 365 Supply Chain Management?
Source products and materials from multiple vendors with Planning Optimization
Today, many companies are faced with resource shortages. Release wave 2 helps businesses move away from single sourcing strategies by diversifying the supply network. Planning Optimization now supports multivendor sourcing, allowing you to set sourcing ratios that are applied during master planning. For example, you can now set a rule to purchase 70 % of materials from one vendor and 30 % from another. This enhancement improves vendor resilience and agility, and helps you to identify and mitigate the risks associated with their sourcing strategies.
In general, Planning Optimization enables companies to benefit from significantly improved performance and scalability, allowing you to run master planning several times daily if required during office hours.


Supply risk assessment
This functionality lets you identify supply risks to help prevent supply chain disruptions.


The Supply risk assessment workspace, together with the supplier performance and risk analysis reports, helps supply managers understand the risk of encountering sourcing shortages and delays. It enables businesses to take proactive actions to balance cost and resilience when they optimize their supply chains.
The following illustration shows an example of the Supply risk assessment workspace.



The following illustration shows an example of the Risk assessment report for planned purchases. This report is one of the supplier performance and risk analysis reports.


In short, the new capabilities of this functionality allow you to:

Measure the supply delivery performance of suppliers and products along several dimensions.
Derive a risk assessment for future planned supply.


Support process manufacturing in Planning Optimization
As of now, companies can also reap the benefits of Planning Optimization in process manufacturing scenarios with multiple outputs. More specifically, the new release wave is empowering process manufacturers to:
create planned batch orders using formulas.
calculate component requirements based on formula measurement rules.
cover demand with supply derived from batch orders that output co-products and by-products.


Monitor equipment with Sensor Data Intelligence
Formerly known as the IoT Intelligence Add-in, Sensor Data Intelligence allows you to collect and display information about machine and equipment usage and status via automatic electronic sensors. Real-time visibility into maintenance, inventory, planning and cost empowers businesses to automate mission-critical processes and drive predictive maintenance.
Small Parcel Shipping (SPS)
When you create a shipping label through a parcel carrier's website, manually entering all the required shipping data can be time-consuming. In addition, if weight or size information is not entered correctly, the parcel carrier may charge additional costs.
The new Small Parcel Shipping feature allows Microsoft Dynamics 365 Supply Chain Management to interact directly with shipping carriers by providing a framework for communication via carrier APIs. The SPS feature interacts with the carrier through a dedicated rate engine, which has to be developed in collaboration with the carrier. The rate engine allows Supply Chain Management to submit details about a packed container to your carrier.
In Dynamics 365 Finance & Operations, when the goods to be shipped are packed, after 'closing' a created parcel, the shipping details are automatically communicated to the parcel carrier. In return, you'll receive a shipping rate and tracking number from the carrier, and the carrier's shipping label will be printed. Also, the shipping rate will be added as a miscellaneous charge to the associated sales order. Finally, the parcel carrier will scan this shipping label when picking up the parcels at the warehouse.
Pack shipments with the Warehouse Management mobile app
Traditionally, warehouse workers perform packing activities at a specific packing station configured in Dynamics 365 Supply Chain Management. As part of release wave 2, the Dynamics 365 Warehouse Management mobile app provides you with a mobile packing experience. Allowing warehouse workers to move around freely while performing packing activities improves efficiency in large packing areas and is especially useful when working with larger items.


What's new for Dynamics 365 Project Operations?
Use subscription billing with projects for stocked or production-based scenarios
More and more modern organizations are transforming their business models to sell subscription-based services and project-based work in a consolidated contractual agreement. Release wave 2 enables organizations to generate and manage billing schedules for projects and post project invoices based on billing schedule timelines. In addition, it's also possible to generate pro-rata deferral schedules of costs and revenues.
This new feature will make it possible to:
set billing frequency to one-off, monthly, quarterly, annually, semi-annually.

apply standard, flat, tier-based pricing.

define deferral templates on the billing schedule.

deferral calculation on pro-rata basis

equal amount per deferral period

event-driven


What's new for Dynamics 365 Field Service?
New schedule board is now default for all deployments
Release wave 2 also introduces a number of enhancements to the schedule board, thus providing dispatchers with an intuitive scheduling experience and further improving service delivery. The legacy schedule board will retire by April 1, 2023 – and that's not a joke.


What's new for Dynamics 365 Finance?
Process vendor invoices with the new OCR solution
While it is a work in progress, this function provides users with an out-of-the-box optical character recognition (OCR) solution to facilitate vendor invoice processing. This means the invoices will not be entered manually anymore but will be scanned. The data of the scan/pdf file will be processed OCR software with will automatically recognize data from the invoice like for example: supplier, invoice,.... After validation, the data will be submitted to Dynamics 365 Finance for further processing. This will result in less manual data entry and therefore fewer errors.
Want to learn more about Microsoft Dynamics 365 release wave 2?
Discover all the new features included in Microsoft's release wave 2 plan, or contact our experts to find out more about the opportunities these major updates can bring to your business.

Written by
Stijn Geeroms
Sales Manager with over fifteen years' experience in business applications. Passioned about helping companies advance through software and technology so they can quickly respond to opportunities and the ever-changing market. Every company is unique, yet they are part of an industry. I believe that delivering an industry-specific solution with, on top of that, a focus on improving their unique strengths allows them to stay one step ahead of the competition.
Want to give feedback? Deliver it straight to the author