What's new for Business Central in Microsoft Dynamics 365 Release Wave 1?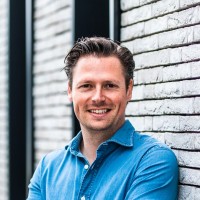 Thibaut Heeren
Mar 13, 2023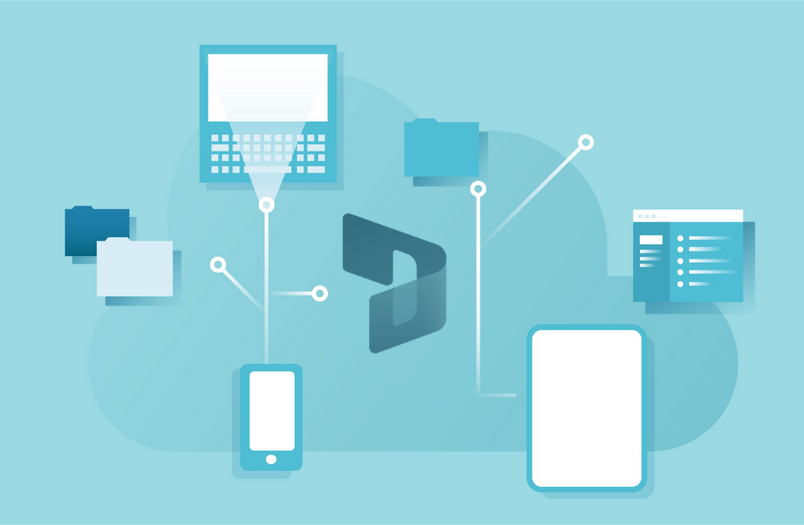 Starting from April 2023, the first release wave for Microsoft Dynamics 365 Business Central will bring many enhancements to its premier mid-market ERP platform. Find out below which of the new features we think will be able to offer the most value to your business. Read about them here or tune in on our webinars at the end of March.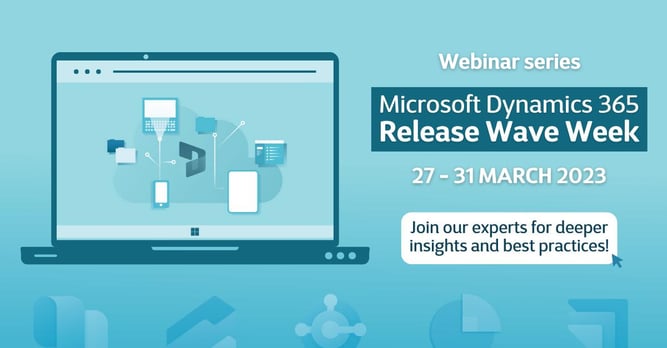 Faster adaptation with Microsoft Power Platform
Get started with more sample Power Automate templates and Power Apps
New sample apps have been added to the samples gallery on GitHub that showcase how to access data in Business Central and implement business scenarios using Power Apps. Partners and app makers can access these apps and add them to their selected Dataverse environment, including detailed instructions to guide users through setup, connecting, and usage.


New approval workflow experience with Power Automate templates
With this latest release wave, Business Central customers who utilize Power Automate to run document approval workflows can now do so with ease. A range of actions related to workflow approvals and Power Automate have been enhanced with added support for selecting multiple templates for each document type.


Through Power Automate, users and decision makers can run approvals and benefit from a rich experience, including:
defining workflows linked to a chosen Business Central environment and company,
approving documents using mobile devices,
approving documents via Microsoft Teams,
supporting a chain of approvers and additional input.


Enhancements to the application
Intercompany posting setup supports more transaction types and streamlines flows
The intercompany posting feature in Business Central now offers a simpler, consolidated setup and overview page that links to different task and setup pages. Additionally, online users can validate their intercompany posting setup to detect incorrect or missing settings across partner companies. Other improvements include:
Manage intercompany setup on a single page that features intercompany partners, an intercompany chart of accounts, and intercompany dimensions,
users can now handle bank transactions on the IC General Journals page,
smoother end-to-end flows that eliminate the need for manual attention in 'no-changes' cases,
the intercompany inbox and outbox experience is also more seamless, with added Role Center cues for an overview,
IC general journals are now included on the general ledger Register page.
New Business Central users can locate the set-up page by searching for "Intercompany Setup," while existing users with upgraded tenants can make the page available by activating Feature Update: "Automatically accept intercompany general journal transactions" on the Feature Management page.


Review general ledger (G/L) accounts faster
To streamline the process of reviewing and reconciling general ledger accounts at period-end, Business Central now allows users to review entries for a specific account and mark them as "Reviewed."

This flexible G/L Review feature does not require double-entry bookkeeping to review all entries for a given transaction. Users can also remove the review setting if an error was made.


Set up and sync master data across companies
This functionality helps with transferring a setup from one company to another company within the same environment. It also functions as a data synchronization engine, allowing companies to keep data synchronized after the initial move. Cegeka already developed a very similar function, but now Microsoft has come with an out-of-the-box feature to support this scenario!

New capabilities have been added for managing master data, including:
Move master data when a company subscribes to data from another company
Users can define the tables and fields to be synchronized, and apply filters to table records for greater synchronization control. More advanced synchronization couplings can also be set up.
Additionally, changes made in the main company are instantly reflected in the receiving companies through the job queue.
Users in the receiving company can review synchronization logs for complete visibility into the process.


Ship and receive non-inventory items on warehouse documents
Sales and purchase orders often include a range of items on their lines, such as general ledger items, accounts, and fixed assets. When it comes to configurations that involve physical goods in warehouse documents, like inventory put-aways, warehouse receipts, inventory picks, or warehouse shipments, it is now also possible to post certain types of non-inventory items. In previous versions, non-inventory items had to be posted separately.

Two scenarios are being explored:
Posting all non-inventory lines on the source document as soon as at least one non-inventory item is posted by the warehouse document.
Posting non-inventory lines of the source document that are linked to the item via the "Attached to Line No." field when the item is posted by a warehouse document.
To use this feature, simply turn on the "Non-Inventory Items Posting Policy" toggle on the Inventory Setup page.



Enhancements for legislation
Non-deductible, partly deductible VAT expands functionality
This functionality, previously specific to Belgium, has been reworked to cater to a wider range of countries.
With Business Central, businesses can calculate both deductible and non-deductible VAT amounts. Companies can now configure VAT to not be deducted for purchases made under specific conditions such as:
the type of goods or services purchased
partially deductible prorated VAT and prorated according to the ratio between sales operations where VAT is owed, and all operations performed.
Full or partial deductions for combinations of VAT posting groups can be configured with the VAT Posting Setup page. Statistics are available before posting a document, and the results of purchase documents are viewable on the general ledger entries and VAT entries. This feature works in conjunction with Reverse Charge VAT and Deferrals.


Enhancements for onboarding
Modern tooltips are easy to read and understand
Many tooltips on often-used fields have been enriched to help self-learning users better understand how to use Business Central and to help ensure that users can complete the tasks the fields are part of. Plus, the look and feel of tooltips have also been modernized so that they're easier to use.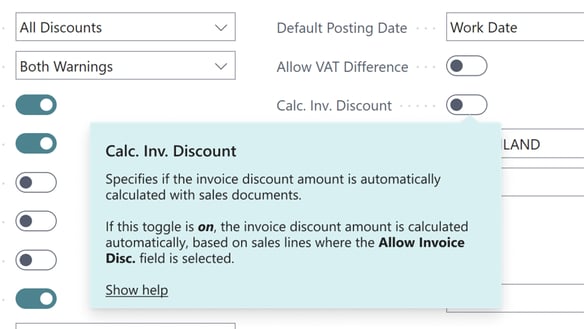 Be more productive with Microsoft 365
Experience enhanced adaptive cards in Teams
Adding a card is now easier than ever with seamless sign-in using the current identity signed into Teams. The redesigned layout for cards with thumbnail images also improves the user experience by allowing more surrounding content to show in the Teams chat or compose area.


Additionally, access denied errors are more seamlessly integrated into the Teams experience, which helps businesses quickly identify and resolve any missing permissions to records or environments.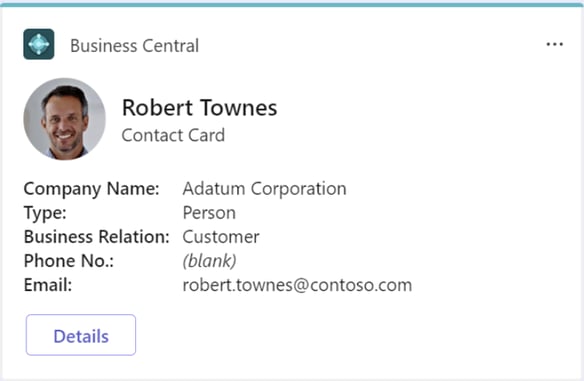 Enhancements to user experiences
Reporting and data analysis
Microsoft is adding a new mode on list pages to enable users to analyze and pivot data directly in the client. This new feature would allow users with more flexibility and convenience in working with data, enhancing workflows and make data analysis a seamless part of day-to-day operations.


Instead of running reports using different options and filters, you can simply add multiple tabs that represent different tasks or views on the data. Examples could be "My customers," "Follow-up items," "Recently added vendors," "Sales statistics," or any other view you want.
When you're ready to analyze data on a list page (where you might have filtered data using a view or filter pane), simply switch to analysis mode: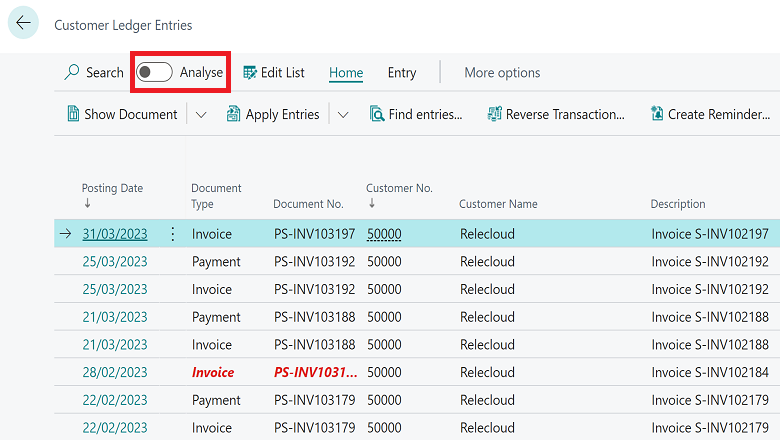 Analysis mode opens the data in a new experience that's optimized for data analysis. When a page is in analysis mode, it's split into two areas:
The main data area: interact with the data and easily get descriptive statistics on a set of fields by marking them. You can also see the total row count on the column at the bottom of the data area.
The field modifier area: control the data to show and its format. You can choose certain fields to show or hide, and you can group certain data (which works great in pivot mode) as you please.
There's a lot more to this function than just words, so for more in-depth information including screenshots on how to use analysis mode, check out the notes on this new functionality here.
Add existing table fields to optimize your pages
This feature will allow users to unlock all table fields and add them to their pages without the need of extensions. By doing so, customers can customize their workspace themselves without the need of a partner, cutting implementation costs and freeing up time for developers on other matters.
Using the Business Central web client, users can:
effortlessly add fields to card pages, lists, and other page types,
choose from existing fields on the source table and table extensions,
drag and drop fields or columns to their preferred locations,
apply customizations changes for themselves or other members in a specific role,
easily identifying which fields are hidden on the page and which ones can be added from the table,
apply changes for themselves or other members in a specific role.



Drag and drop files onto the file upload dialog
With this enhancement, users can easily and quickly upload files in Business Central by simply dragging and dropping them into a clear drop area.


Get more productivity out of an optimized Action Bar on all app pages
In 2022 release wave 2, Microsoft delivered the Modern Action Bar which brought optimizations to the most prominent 180 pages in the application.
In response to user feedback and data analysis of page usage, more often-used actions have been placed in more prominent places in the Action Bar across all application pages. This makes them easier to find and reducing the number of clicks required to access them.
Get unblocked using actionable error messages in select application areas
Finally, error messages have been updated to be less hindering (such as if the task you're performing requires a setting that's missing on a different page) and provide more information and guidance to help users quickly understand what went wrong. Follow-up actions have also been added to make it easier for users to navigate to a problem area to fix it themselves, reducing the need for IT support!


Want to learn more about Microsoft Dynamics 365 release wave 1? 



Discover all the new features included in Microsoft's release wave 1 plan, or contact our experts to find out more about the opportunities these major updates can bring to your business.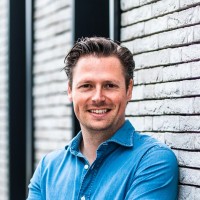 Written by
Thibaut Heeren
Business Unit Manager for the Business Central Division with a long history in Microsoft Dynamics 365 and SME's. Committed by creating tangible results alongside a proven-and-tested team to create partnerships that aren't just there for the short haul. The icing on the cake: receiving positive stories that reflect the efforts made during project delivery and beyond.
Want to give feedback? Deliver it straight to the author