3 main Project Delivery challenges in Projects and Services companies - and how to solve them

Daan Danneels
Sep 28, 2021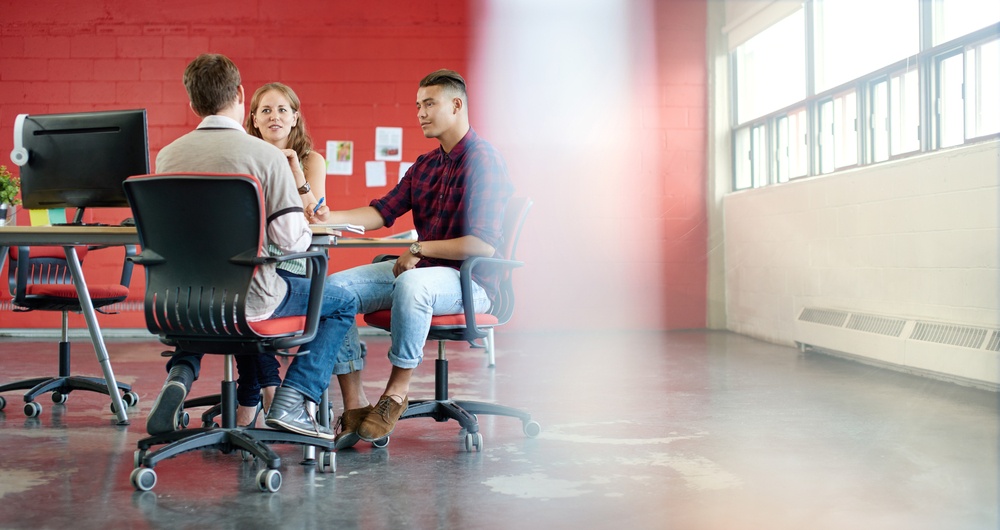 Project Delivery made efficient: overcome your challenges with powerful business applications


With a KPN ICT Consulting case story


Project and services companies typically exchange a huge amount of data on a daily basis. When all that valuable information is spread out between team members and a plethora of applications, multiple challenges might impede efficient project delivery.
So, what can you do to overcome these challenges? Find out in detail how our project delivery solution helped KPN ICT Consulting out in the following webinar. Looking for a summary? Read about the key takeaways in the blog post below.
The 3 main Project Delivery challenges - and how to face them
Facilitating close collaboration is key to delivering projects successfully. Your project managers need to be able to easily take control of the scope, schedule and budget of any project in the pipeline. To optimize project quality and meet or even exceed customers' expectations, they also need tools to effectively assemble and manage project teams.
Three main project delivery challenges often stand in the way of efficient project delivery. Here's how KPN ICT Consulting addressed them.
Project Delivery challenge 1: disconnected business departments
In many project and services companies, HR, sales, finance, project delivery and other business departments are working independently from each other. They don't have a structured process that unifies operations. Often, all departments use separate tools and carry out many time-consuming tasks manually.
This creates data silos and impedes efficient project delivery as a stand-alone challenge and as an underlying cause, reinforcing the next two challenges below.
How do you solve this problem?

Connect your organization with a powerful ERP system that is linked to CRM, PSA and HRIS. This aligns every department's tasks in a continuous flow. From bid and project lifecycle, resource management, smooth collaboration and administration to efficient accounting and controlling: a structured and automated end-to-end flow increases performance tremendously.
Project Delivery challenge 2: optimal resource planning and utilization
In order to deliver your projects and achieve your goals, it's important to allocate available resources within a certain timeframe and budget. But finding the best fit between project requirements and your resources can be a real challenge – especially if you have to look through data in different systems – data silos – for different departments.
A lack of a standardized workflow and an integrated planning overview make it difficult for project managers and resource managers to optimize resource utilization. Eventually, this might lead to planning difficulties that put team members in stressful situations.
How do you solve this problem?
A hands-on example from our KPN ICT Consulting customer case: improving time-and-material-based staffing augmentation services
To give KPN ICT Consulting the agility and collaboration possibilities they needed to allocate the right resources to projects more efficiently, Cegeka implemented Microsoft Dynamics 365. Thanks to the application, the company now quickly matches customer requests for short or long-term staff reinforcements to skilled technical resources.

automated matching

with smart algorithm

manual matching with

search functionality

integrated resource pool

consisting of in-house and third-party resources

time-saving

automated administration

digital collaboration portal

accessible for customer
Curious to see how this works? Check out the demo in the webinar below (starting at 7:25).
Project Delivery challenge 3: administrative burden on consultants and project managers
To ensure administration is handled correctly for all business units, project consultants sometimes find themselves entering the same data multiple times in different tools. If they don't do this accurately, project managers will have a hard time following up on project progress and writing invoices. They often have to manually pull the information needed from these tools and other communication channels.
Copying data from one application to another takes a lot of time and increases the risk of errors and incomplete data. Distributed data and manual interventions may have a negative impact on project delivery time and success.
How do you solve this problem?
A hands-on example from our KPN ICT Consulting customer case: project management made comprehensible for IT implementation projects
To empower KPN ICT Consulting's project managers, Cegeka set up an elaborate project management flow in Microsoft Dynamics 365. With extensive quotation and work breakdown functionalities, their PMs can now easily create, monitor and invoice project plans in one application.
all business data

centralized and accessible

anywhere, anytime

complete sales process

from client request to invoice

in-app customer approval

for project plans

easy

resource allocation

based on customer requirements

clear overviews

of tasks, schedules and due dates

financial tracking

based on registered hours, fixed prices and upselling opportunities
Curious to see how this works? Check out the demo in the webinar below (starting at 14:20).
Webinar: Optimizing Project Delivery
Eighteen minutes of wisdom from industry manager Daan Danneels and Dynamics consultant Dennie Muller – with an in-depth case study of the challenges faced by KPN ICT Consulting and a clear demo of how our project delivery solution helped respond to them.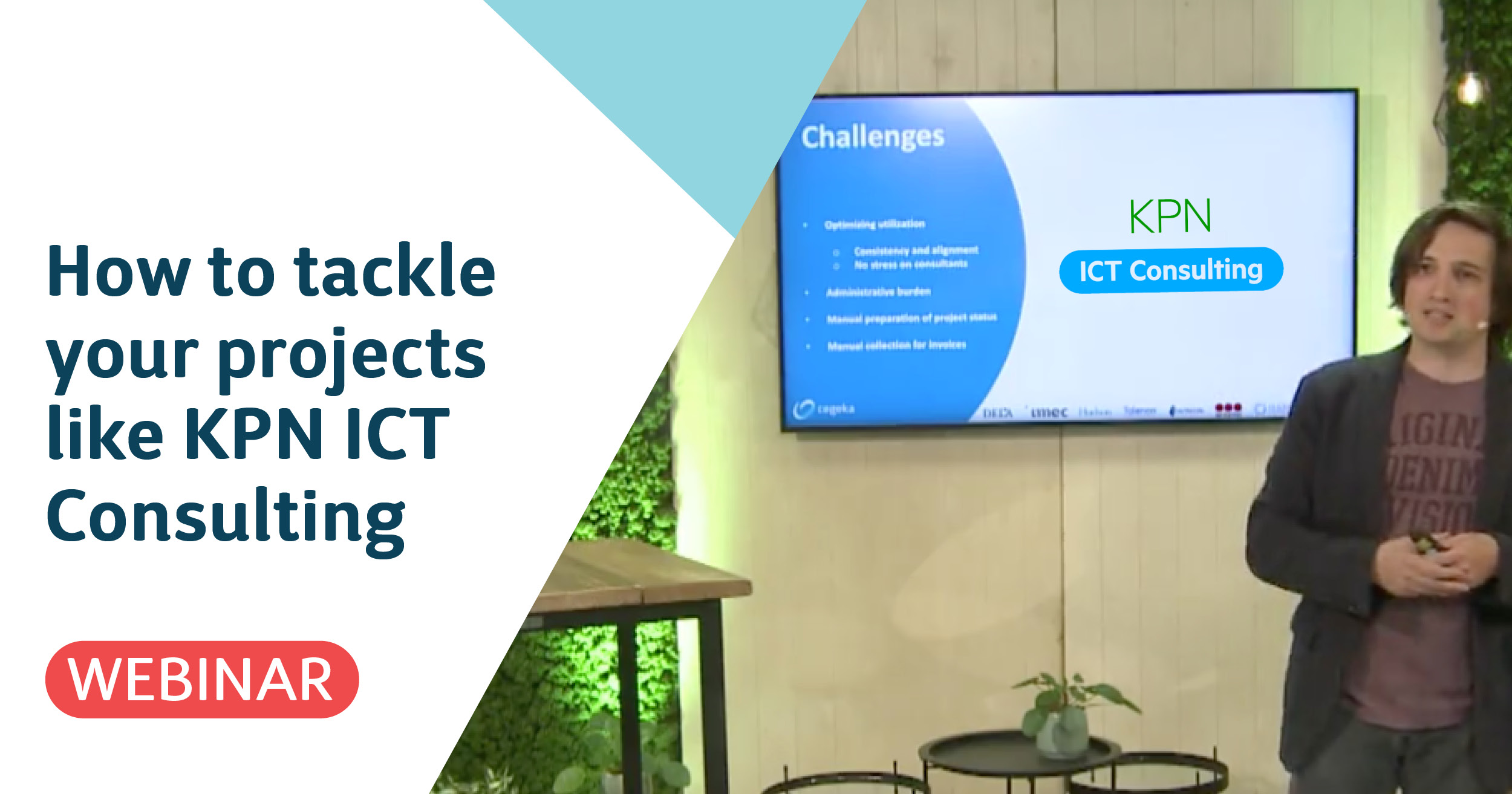 Ready to improve your Project Delivery?
Break down data silos to successfully face all project delivery challenges your project and services company might struggle with today. Connect your company through powerful business applications. Not sure where to start? We're here to help you at every step of the way!

Written by
Daan Danneels
Industry Manager - Projects and Services Industry
Want to give feedback? Deliver it straight to the author