Integrating Data Integrator for Dynamics 365 Customer Engagement and Finance and Operations

Pieter Dubois
Sep 08, 2022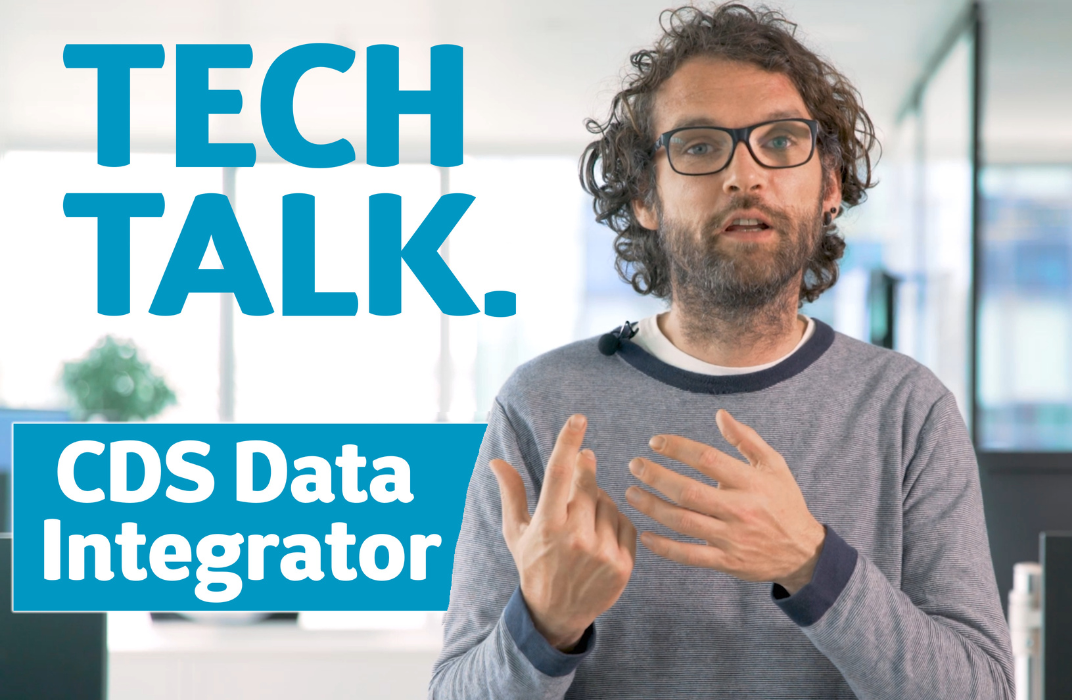 In this second blog post in our 'Cegeka Tech Talk' series, we discuss the integration of data using the CDS Data Integrator. Data Integrator is an out-of-the-box low-code integration solution that provides batch-based integration for data flows between Customer Engagement and Finance & Operations applications.

Data Integrator works for all versions of F&O and CE, all with little to no set-up required. For all configurations, simply log on to the Power Platform portal,
where you can easily start building integrations based on an existing template or from a blank canvas.
The benefits of Data Integrator
In this blog post, our aim is to give you a complete idea of how Data Integrator's functionality. Let's start with the most important benefits:
First off, it's a free out-of-the-box integration that's relatively easy to configure.

Besides its integration with F&O and CE, Data Integrator allows you to import data from more than 20 different sources.

Another benefit is that even though it is batch-based (no real-time integration), you can schedule runs with a 1-minute interval time. You can also set the system to only update data that has been modified since its last run.

Data Integrator offers many ways to enhance, modify or filter data. With its powerful power query feature, you can merge data, or even split it based on a particular filter, for example. You can also use data from many different sources, such as Excel, SQL servers, XML files, etc.

The final big plus is that you can do all this from the Power Platform portal, from configuration to reviewing run history.
For a detailed explanation, check out our Data Integrator Tech Talk video.
Points to consider regarding Data Integrator
The first point to consider is not so much a fact, but more something we ask ourselves. For now, Microsoft indicates that Data Integrator will continue to exist alongside Dual Write. However, in recent communications we are already seeing that the recommendation has changed to using Dual Write. As such, it's now more of a question of how long Data Integrator will remain operational.
Note from Microsoft documentation concerning Data Integrator

: "

We highly recommend customers start using 

dual-write

 which provides tightly coupled, bidirectional integration between finance and operations apps and Dataverse. Any data change in finance and operations apps causes writes to Dataverse, and any data change in Dataverse causes writes to finance and operations apps. This automated data flow provides an integrated user experience across the apps.

"
One major drawback of Data Integrator can be found in the section on Application Lifecycle Management. For example, you cannot move a project from one environment to another (e.g. from development to test), you will have to recreate this manually.

Another drawback is that existing mappings may not match your specific integration needs, requiring customization (and therefore time, money, and maintenance).

The mapping of legal entities is tricky due to the major differences that exist between F&O and CE. While Microsoft do provide some templates for this purpose, these are not in line with real-world customer applications. For example, in CE you may want a customer to exist only once in terms of sales, whereas in F&O the customer may appear in different subdivisions, in different legal entities. In its current iteration, this is not possible without customization.

Data Integrator works unidirectionally, from CE to F&O or vice versa. You therefore need to think carefully in advance about where you're going to create accounts and records.

Lastly, it is unfortunately not possible to use Data Integrator in combination with Dual Write, meaning you can't make hybrid combinations using real-time data, for example.




Data Integrator: yes or no?
Data Integrator provides a convenient and stable way to integrate data between CE and F&O. It is a particularly useful integration when said data does not need to be readily available. Chances are, if you use Data Integrator as your only platform for data integration, it will not be a perfect match. You might want to consider going for a more hybrid model, combining Data Integrator and Azure integrations, for example. However, the limitations around Application Lifecycle Management and doubts about future support are two important considerations to keep in mind.


Wondering if Data Integrator is right for you and your organization?



 

In need of a little advice? 

Our specialists are happy to help

.

Want to give feedback? Deliver it straight to the author