Integrating Dual Write for Dynamics 365 Customer Engagement and Finance and Operations

Pieter Dubois
Sep 08, 2022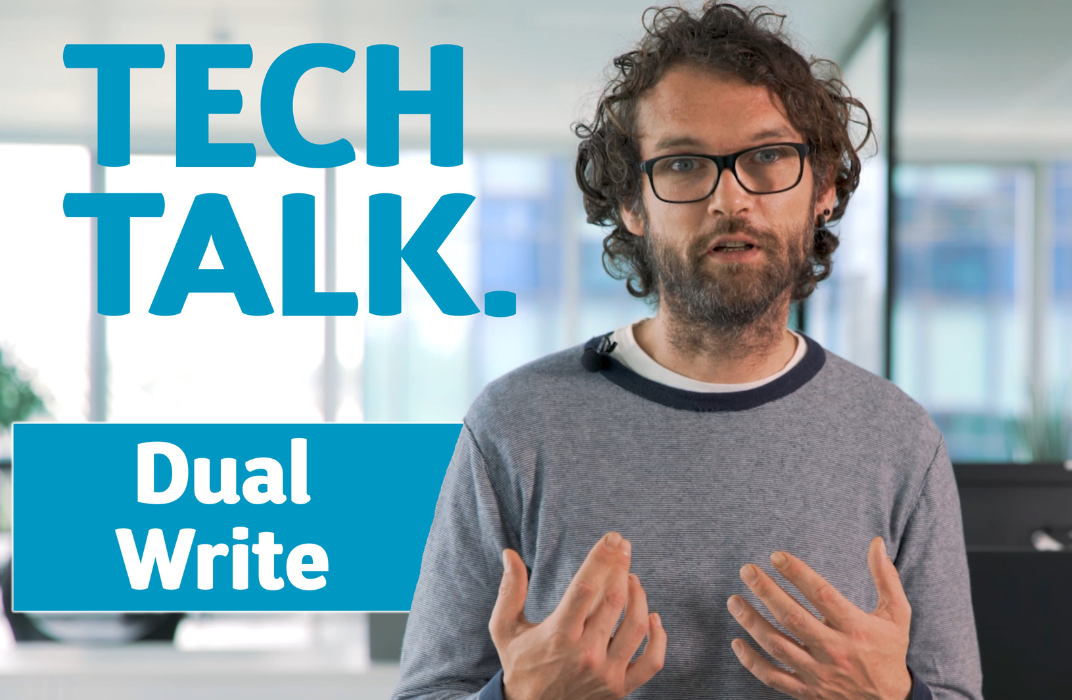 In our 'Cegeka Tech Talk' blog series, we review the different ways of integrating data between Microsoft Dynamics 365 Customer Engagement and Finance & Operations. Today we discuss Dual Write integration. What exactly is Dual Write? How does the set-up and configuration work? What are the pros and cons?


What is Dual Write and what are its requirements?
Let's start at the beginning. What is Dual Write? Dual Write is an out-of-the-box integration platform, providing (near) real-time interaction between Customer Engagement apps and apps supporting financial and operational activities. Customer, product, and other identifying data flows through the various applications, making for an overall integrated user experience.
Dual Write is compatible with all cloud versions of D365 CE and F&O, with its set-up depending on the type of environment. For new environments, run the deployment wizard in LCS Lifecycle Services. For existing environments, install two solutions to indicate which environments you want to link together.
At a glance: The benefits of Dual Write
Dual Write's integration has many benefits. Here, we have compiled a list of those that are most important to you. For a more in-depth 'deep dive' explanation, check out our Dual Write Tech Talk video.
Dual Write's configuration is relatively simple. Even without a technical background, the infrastructure is set up in a matter of hours.

Dual Write is a free out-the-box infrastructure. You don't need any services or hardware and there are no additional costs once the integration is complete.

Another feature is its (near) real-time integration, with its direct synchronization between the applications.

You can set certain conditions in the source system, which then apply throughout. Suppose you have a validation set up for zip codes in your F&O application. If you create a customer in CE without a zip code and then try to synchronize this with F&O, you will get a notification saying that it's not possible, as the zip code doesn't meet the requirements.

You can decide which records the system should synchronize and which it should not. For example, consider a situation where you only want to synchronize customers, but not prospects.

Finally, it has an impressive functionality called 'Initial Sync'.

When you activate the mapping function, the system looks at pre-existing data in both applications, first synchronizing the data so that everything is correct in both systems.


Is it all sunshine and rainbows?
Dual Write does have an appealing list of benefits. However, to give you a more transparent picture, there are definitely some pitfalls that you need to consider as well.
It's vital that you don't think of CE and F&O as two completely different applications. Dual Write should be a collaboration between CE and F&O consultants from the very start. With integrated systems, you need to be on the same page from the outset

Another disadvantage is that you often can't avoid customization (and therefore extra time, costs, and maintenance).

The data model is very different for both applications. Suppose you have the product 't-shirt', which is available in different variants. In F&O, this shows up as one product with several variants (color, size, etc.), whereas with CE you have to create a product for each variant, resulting in a long list.

There are also two notable drawbacks to Application Lifecycle Management:
You cannot fully automate applications. Sometimes manual actions are required, which also increases the likelihood of errors.

It is not possible to upgrade the mapping function when it is active. meaning you have to first inactivate it, which has a significant impact on applications that rely on 24/7 online access.
Our verdict on Dual Write
The idea of an out-of-the-box real-time integration between CE & F&O does appeal to us, and definitely has a number of significant benefits. Despite Microsoft working hard on solutions, the question remains whether the integration is completely workable at this point. For more complex integrations, we recommend taking a look at Azure integrations, for example, in addition to running Dual Write.


When integrating Dual Write, there is a lot to consider.

 



Need help with this? 

Our specialists are ready to help you make everything succeed!

Want to give feedback? Deliver it straight to the author