Last year, Cegeka Romania recorded an increase in its turnover of 15.6% compared to 2019, a significant and important growth for the company and the group, all the more so given in a difficult year like 2020. The evolution is due to the continuous efforts of the entire team and of the local and diversified portfolio of clients. The largest projects carried out last year by Cegeka Romania were for companies and businesses in the financial-banking, insurance, retail and logistics industries. Also in 2020, Cegeka Romania completed a strategic partnership with NN, the Romanian leader in life insurance and private pension services, for the end-to-end transformation of their customers' digital experience.
Lucian Butnaru, Country Director of Cegeka Romania: "2020 tested all of our limits - both those of the organization and of our customers - and reshaped us, the result being an improved version of ourselves. Our main priority was communication - both internally and with customers. We noticed that in our case, as in other industries, there was a strong acceleration of digital transformation initiatives, fueled by the desire to remain closely connected to the customers and the market as a whole. Due to this high demand, we were able to start a series of new projects, but also to extend ongoing partnerships and we anticipate that this trend will continue.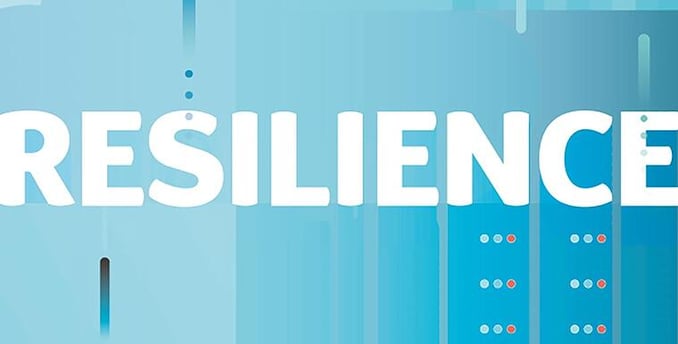 The year 2020 also meant the opening of a new office in the Republic of Moldova, where we expect the rapid growth of our new Delivery Services center, also given other important differentiating factors. All these, combined with our entrepreneurial approach to the pandemic crisis and strategic partnerships with customers, bring us promising prospects in 2021 and in the years to come.
Cegeka Romania has exceeded 600 employees
The Cegeka Group has been operating in Romania since 2011 and has grown organically from one year to another, reaching in 2020 over 600 full-time employees in the country. Cegeka is recognized as one of the top 10 IT employers in Romania, with an employee retention rate of over 85%, intending to recruit approximately 200 new employees in 2021.
Lucian Butnaru, Country Director of Cegeka Romania: "Switching to telework was easy. We have been working in distributed teams for some time, and all the technical bases to be productive, while working from home were already there. However, the presence of sound management, the creation and realization of synergies exclusively in the virtual environment were a challenge that we addressed through a series of various initiatives.
In 2020, the dedication and involvement of employees, stand-up meetings, ad hoc intervention plans, frequent and transparent communication, the importance given to the wellbeing area of ​​colleagues through a wide range of programs - complex support in the area of ​​health, socialization and support of the managers regarding the management of the teams in remote format, all taking place in the online environment - successfully contributed to the loyalty of the employees of Cegeka Romania, which materialized through a positive record of their commitment. The company's social responsibility (CSR) was also in the spotlight, with Cegeka Romania donating emergency funds to combat the spread of the pandemic. At the same time, the fight for talented employees is fierce and keeping them remains one of the most important objectives for us".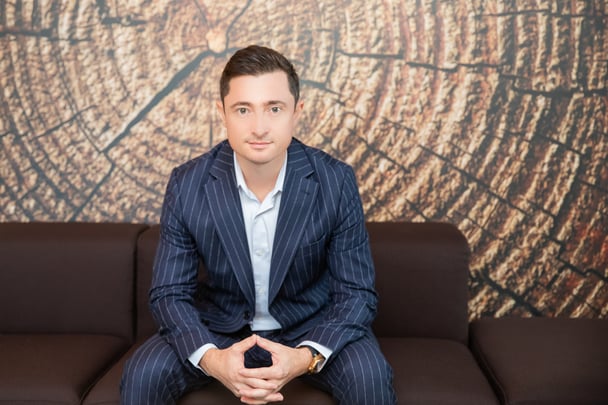 The Cegeka Group continues to achieve substantial annual growth
In 2020, the turnover of the Cegeka group amounted to 640 million euros - an increase of 14% compared to 2019. Operating profit increased by 31%, to 51.1 million euros compared to the previous year, and the recurring indicator EBITDA amounted to 70.56 million euros (55.13 million in 2019, up 28%).
"The year 2020 was exceptional both at a human level and at a business level - and this is a proven fact. Of course, the impact of the pandemic is not to be underestimated. Like other companies, Cegeka had to adapt. However, as a specialist in digitized jobs, we were able to switch to telework without any problems and we continued to offer our clients high quality services. Cegeka has shown great adaptability in these times and has invested significantly in future technologies. For example, investments in 5G and artificial intelligence are revolutionary", says Stijn Bijnens, CEO of Cegeka.
Last year, Cegeka invested significantly in its own IP in terms of digital technology in healthcare and smart mobility. Cyber ​​security and the "cloud first" strategy also played an important role in Cegeka's investment program.
Local leadership - "in close cooperation"
Cegeka is an European IT group headquartered in Hasselt, Belgium, with a second headquarters in the Netherlands and operations in a dozen of other European countries, all led by local entrepreneurship and leadership.
"We have over 5,000 employees in the Cegeka family. All employees are approachable, accessible and ready to help customers. This is the idea behind the motto "in close cooperation". It is not just a slogan, but a philosophy of life, a modus operandi and a promise to our customers and to everyone we work with. As a European IT provider of digital ecosystems in various industries - from healthcare to production, from government to finance, from energy to logistics - we want to continue to support our customers in 2021 with end-to-end solutions provided by Business Line of Solutions, Applications and Data Infrastructure ", concludes Stijn Bijnens.