What's new for Sales & Marketing in Microsoft Dynamics 365 Release Wave 2?

Maarten Bekaert
Sep 06, 2021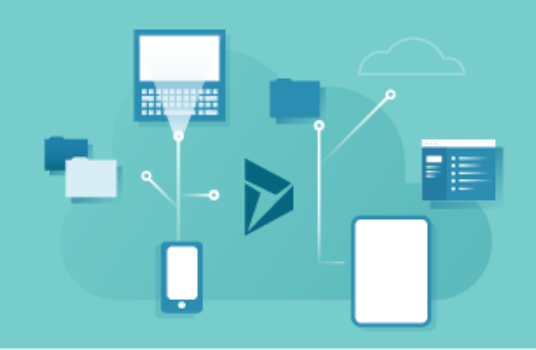 Microsoft's 2021 Release Wave 2, rolling out between October 2021 and March 2022, brings many interesting new capabilities to the Microsoft Dynamics 365 platform. Want to know which updates to look out for in Sales and Marketing applications? We've highlighted the most powerful features that will take your sales and marketing results to the next level.
What's new for Dynamics 365 Sales?
Dynamics 365 Sales empowers salespeople to close deals more efficiently by driving authentic relationships with customers based on their specific needs. Powered by data, intelligence and customer engagements, Release Wave 2 brings innovations that streamline the sales workflow, enhance collaboration and enable you to respond easily to the always-on sales environment.
Sales accelerator enhancements
Identifying which lead or opportunity to engage with and how used to take a lot of time and manual effort in Dynamics 365 Sales. Especially for high-velocity sellers who follow up on many leads and opportunities at the same time, it can be a struggle to keep their sales pipelines up to date.
That's why Microsoft introduced the sales accelerator in the previous release: a smart feature which collects information scattered throughout your CRM system and combines everything into just one simple list, while immediately proposing the best next step to take.
For example, you can easily create sequences that flag a lead as 'to call' a week after they've received your quotation, or 'to send introductory mail' as soon as they've downloaded your whitepaper and call them 2 days after sending that email. On top of that, you can make use of templates for these activities so that it takes just a few clicks to complete that action.
In Release Wave 2, the sales accelerator gets even better. How? With an AI-powered, guided selling experience and automatic lead routing which assigns incoming leads to sellers based on configured attributes. And if you're using LinkedIn as a sales tool, you'll be able to integrate your most important social selling functions directly into your sequences in the workspace. Your win? More productivity, shorter lead qualification time and a better lead conversion ratio.
Customizable deal manager workspace
Providing only limited functionality and identical views for every user, the default charts and dashboards in Dynamics 365 Sales didn't allow much flexibility in the way you manage your sales pipelines. With the new deal manager, this release wave brings a fully customizable workspace to manage opportunities in a way that works best for you.
You'll be able to visualize and organize opportunities as you like, apply more filters to your data, update information straight away, and much more. And the best part? You'll do all of that from within a single view, without having to switch between pages.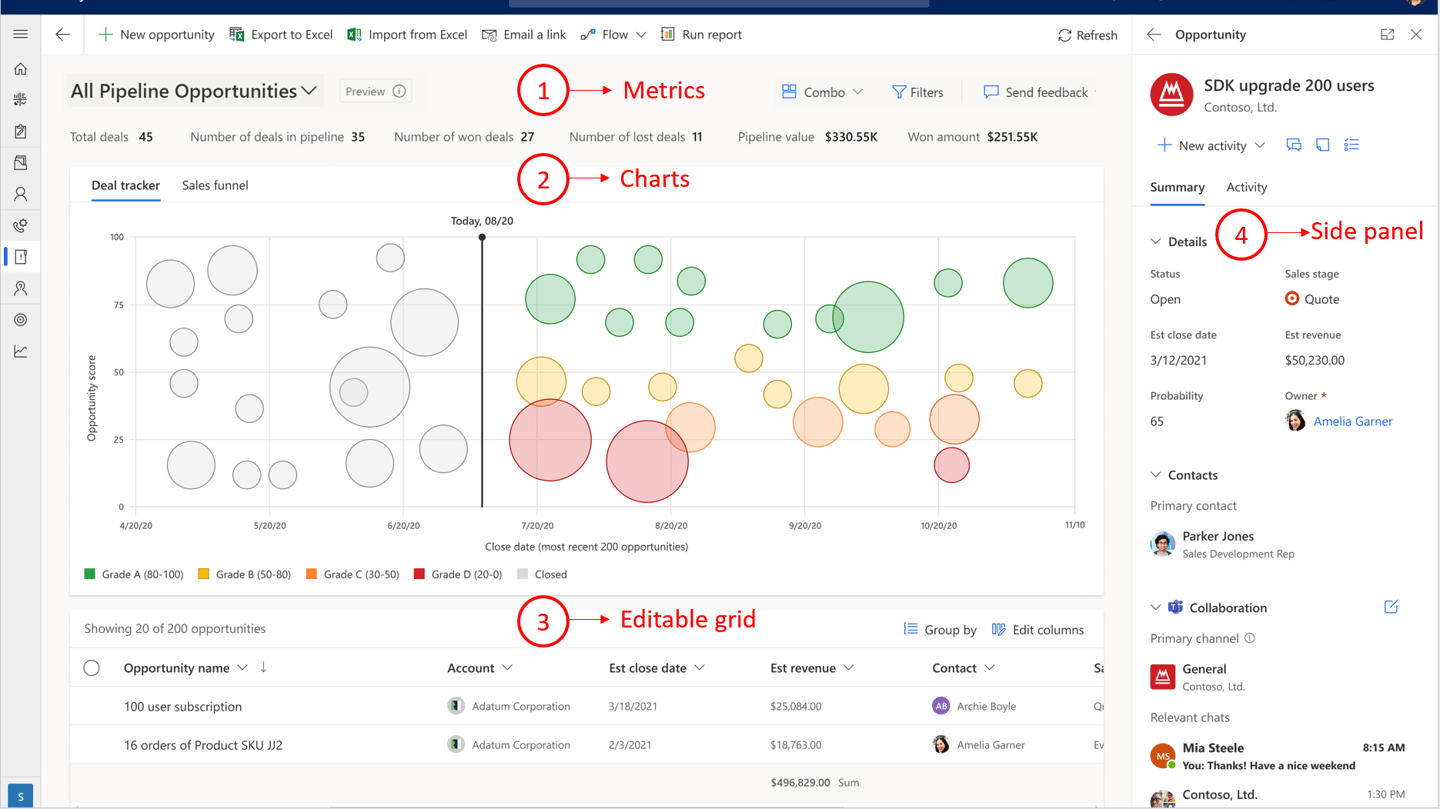 Seamless integration with Teams
Teams has become the number one collaboration and communication tool in many companies in the past year. A hands-on integration with Microsoft Dynamics 365 will help you speed up your sales cycle, be more productive and collaborate even more closely with colleagues and external stakeholders – all while centrally storing valuable information.
You'll benefit from integration possibilities such as:
click-to-dial to start a Teams meeting from Microsoft Dynamics Sales
Teams chats and channels linked to Dynamics sales records
easy access to Dynamics sales records during Teams meetings
automatic transcriptions of Teams meetings
note-taking functionality during Teams meetings, which automatically stores your notes in Dynamics sales records
Dynamics 365 notifications in Teams
Better mobile experiences
To empower you to access and share the information you need, whenever you need it and wherever you are, Release Wave 2 brings thorough enhancements to the mobile sales app. You'll never miss any detail in your customer engagements again.
After a mobile phone call, for example, you won't have to register call information manually anymore. An activity record will automatically be added to Dynamics 365 Sales. And when you're on the road but want to create Outlook items, you'll be able to do that straight from the Dynamics 365 app.
What's new for Dynamics 365 Marketing?
Dynamics 365 Marketing enables marketers to personalize customer journeys across multiple touchpoints to strengthen relationships and loyalty. Release Wave 2 introduces new features that will simplify segmentation, further optimize your customer journey and enhance the registration process for Teams webinars.
Segmentation builder
Up until now, it remained a challenge for many Dynamics 365 users to identify the right target audience among all customers, leads and prospects in their large CRM tool. In response, Microsoft has made the segmentation builder more user-friendly.
Finding your way through a vast quantity of CRM data will be much easier, as it is now possible to browse through related tables and apply straightforward filters. You'll even be able to use natural language to drill down to the right data.
For example, if you enter 'all clients in France who have purchased product X', Dynamics 365 Marketing will present you with a complete list in a heartbeat.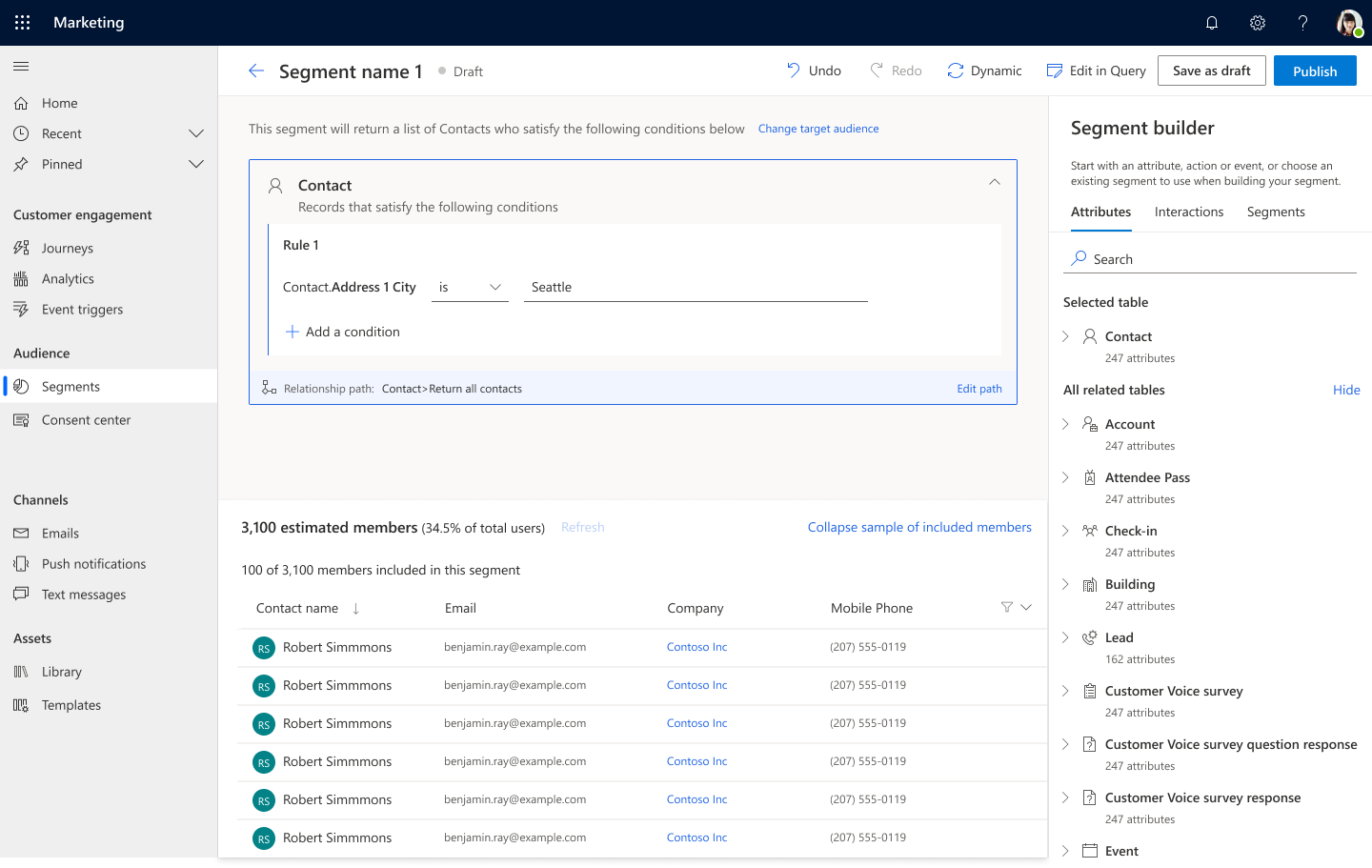 Data-driven customer journeys
Dynamics 365 Customer Insights was already a powerful tool for marketers. By combining account data from multiple sources, such as a marketing automation tool, an ERP and a CRM, the application helps to create unified customer profiles and base segmentation on those.
For example, if you want to build a segment containing all customers who have purchased product X in the past 6 months, Customer Insights will retrieve order information from the ERP and contact information from the CRM.
After this release, you'll be able to use all that combined data to trigger actions or add personalized content in messages across the customer journey as well. If a customer purchases a product, this is an event registered in your ERP. But now these events can also be used in your customer journeys to trigger an automated series of actions (e.g. sending out a series of emails).
Integrated Teams webinars registration
If you're using Teams to host webinars, a new feature will seamlessly connect branded registration pages to Dynamics 365 Marketing. This will simplify registration management tasks such as approving, declining or waitlisting a participant. More importantly, you'll be able to design participants' journeys based on their behavior and send them automated personalized messages in Dynamics 365 Marketing.
Want to learn more about Microsoft Dynamics 365 Release Wave 2?
Discover all the new features included in Microsoft's Release Wave 2 plan, or contact our experts to find out more about the opportunities these major updates bring for your business.

Written by
Maarten Bekaert
Solution Architect with a strong affinity for sales & marketing, having over fifteen years of experience in business & IT consulting for digital transformation and CRM-related solutions. Fascinated about the flexibility of Dynamics 365 and its potential to digitally transform companies without limits. With Power Platform at its core, translating company strategies into effective solutions will never become impossible.
Want to give feedback? Deliver it straight to the author