What's new for Sales & Marketing in Microsoft Dynamics 365 release wave 1?

Maarten Bekaert
Mar 11, 2022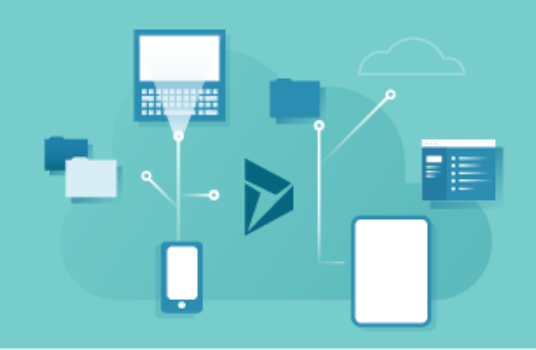 Scheduled from April through September 2022, release wave 1 brings numerous new features to the Microsoft Dynamics 365 platform. Wondering what exactly the changes will be for sellers and marketeers? Here's a list of the most interesting innovations for Sales and Marketing.
General changes in Dynamics 365
Before we cover the specific novelties included in Dynamics 365 Sales and Marketing, let's look at a number of essential general changes that are to be included in the 2022 release wave 1. These changes apply to all Dynamics 365 applications and therefore represent an overarching added value for the business.
Explore data through modernized 'advanced find'
It's been a while since the advanced find tool last underwent a major update. Release wave 1 changes that: Microsoft is giving the advanced find legacy experience a remarkable overhaul by modernizing its look and feel, as well as adding a handful of new interesting features.

More specifically, modern advanced find will enable you, as a user, to:
Access any table in a model-driven app through

search

and make use of

advanced filters

to easily explore the data.

Search views by their name

in the enhanced view selector, allowing for increased productivity.

Share views and manage views that are shared with you

, making it easier to collaborate with your team.

Build your own view sets, hide irrelevant views and reorder them

. Moreover, your personal list will travel with you across all apps and devices, both online and offline.
View Teams conversat
ions linked to a record
Do you have a question about a particular record? Previously, you needed to log into Microsoft Teams and ask your designated team member. In the new release, however, switching applications will no longer be necessary: you'll be able to easily resolve your question simply by clicking a button at the top of your screen in Dynamics 365, which will in turn open up a popup showing all previous Teams conversations relating to this specific record.
In addition, Microsoft is also adding the ability to share AI-generated conversation summaries and to tell when someone else is logged into the same quotation you're working on.
Fully customizable in-app notifications
As an alternative to email alerts and push notifications, Microsoft is introducing in-app notifications to alert users when an important task requires their attention. These notifications are fully customizable, and can be sent by a variety of triggers, including, for example, when a record is created, modified or deleted. This new feature will significantly increase flexibility and once again establish Dynamics 365 as the central platform for every activity.
Moreover, notifications will be able to transcend different applications. For example, it will now be possible to create a notification to alert an account manager in Sales when a payment in Finance is not made on time.
What's new in Dynamics 365 Sales?
Dynamics 365 Sales enables sales professionals to harness the power of data and intelligence to close deals more efficiently while maximizing overall productivity.
Experience Dynamics 365 Sales Premium features with a Sales Enterprise license
To keep up with ever-growing customer expectations, Microsoft is constantly developing and releasing new digital tools for sales professionals. These are often based on AI and help sellers gain better insight, minimize manual effort, and improve the quality of their data.
Starting in April, a select number of Dynamics 365 Sales Premium features will be made available to users with a Dynamics 365 Sales Enterprise license. The goal: to showcase their added value with a generous, defined monthly capacity limit.
In concrete terms, this update takes in the following features:
Conversation intelligence

Sales accelerator

Predictive scoring for lead and opportunity
Effortlessly log information using the mobile phone camera
Manually logging key information in Dynamics 365 Sales can be time-consuming. In the new release, sellers will benefit from new capabilities that allow them to intelligently extract printed or handwritten content using their phone camera. Not only has the business card scanner been improved with better models, more languages and an enhanced user experience, now handwritten notes can also be scanned, enabling sellers to have a digitized version of the text in Dynamics 365 Sales.
Furthermore, the captured information can be linked to the corresponding record or activity. Overall, this new feature will increase data quality and completeness and, more importantly, give your sellers more time to focus on building customer relationships and winning deals.
What's new for Dynamics 365 Marketing?
Dynamics 365 Marketing empowers marketeers to leverage the power of data and AI to significantly improve marketing content creation and delivery.
Trigger journeys based on data changes in any Dynamics 365 app
In general, customers are likely to interact with different departments within your company, all of which use their own CRP, ERP, and business applications. It's important to note that each of these interactions – whether they be marketing-related or not – presents an opportunity for deeper, more personal engagement.
Historically, data remained siloed within separate Dynamics 365 apps and thus out of the reach of your customer engagement or marketing automation tools. Now it will be possible to utilize interactions in any Dynamics 365 app to easily trigger and drive customer journeys, resulting in a more flexible and connected experience and eliminating the need for support by developers or customization.
Create emails quickly and easily with enhanced reusable content snippets
Have you ever thought to yourself: "Darnn, I should've saved this email as a template?" Now Microsoft gives marketeers the possibility to easily create rich blocks of content and save them directly from one email message for reuse in other messages. And there are no creative limits: asset library content snippets can contain text, layout, buttons and personalization.
Personalize interactions using a unified view of customer activity across applications
Acquiring a full grasp of your customer is critical to creating highly personalized experiences across both digital and non-digital channels. That's why Microsoft has enriched the unified view of customer activity: on top of all interactions captured in Dynamics 365 Sales and Customer Services, users will now be able to view real-time and outbound marketing activities in the unified timeline under contacts.
Smaller additional features in line with this update include the ability to search and filter Dynamics 365 Marketing-only activities and to preview email content within the timeline view.
Build complex, no code segments within the reimagined, easy-to-use segmentation builder
Improving marketing ROI starts with targeting the right contacts and leads. In some cases, this requires marketeers to have a good knowledge of complex database and SQL concepts and operators.
In an effort to simplify matters, Microsoft has now redesigned its segmentation builder to enable you to build segments for your campaigns without the assistance of data analysts or scientists. You will now be able to discover and search across all attributes in the right pane and add them to your queries.
With the reimagined segmentation builder, you'll have the ability to build segments on leads, without requiring the lead to have a parent contact, and to market to them directly using customer journeys. Moreover, you'll also be able to preview the number of segment members whilst building the segment.
Want to learn more about Microsoft Dynamics 365 release wave 1?
Discover all the new features included in Microsoft's release wave 1 plan, or contact our experts to find out more about the opportunities these major updates can bring to your business.

Written by
Maarten Bekaert
Solution Architect with a strong affinity for sales & marketing, having over fifteen years of experience in business & IT consulting for digital transformation and CRM-related solutions. Fascinated about the flexibility of Dynamics 365 and its potential to digitally transform companies without limits. With Power Platform at its core, translating company strategies into effective solutions will never become impossible.
Want to give feedback? Deliver it straight to the author