What's new for Sales, Marketing and Customer Service in Microsoft Dynamics 365 release wave 2?

Maarten Bekaert
Sep 14, 2022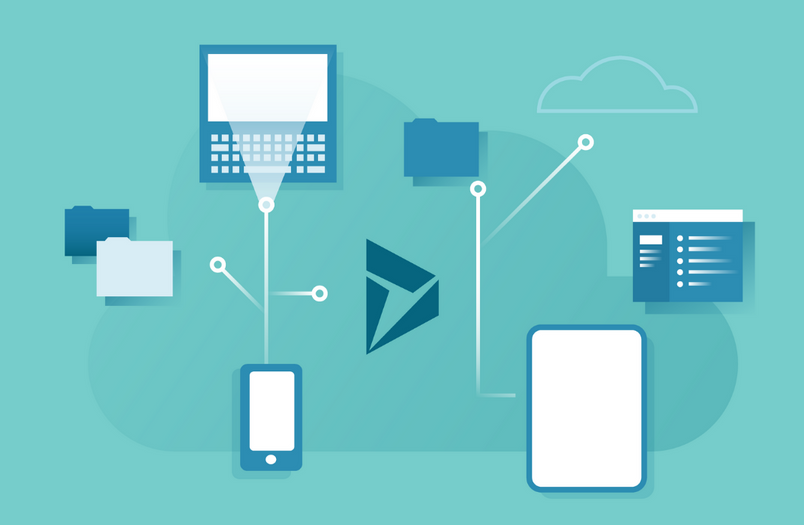 Sellers, marketers, and service agents, brace yourselves: release wave 2 is coming! From October 2022 to March 2023, the Microsoft Dynamics 365 platform will be expanded with a range of new features. Here's an overview of the most interesting changes for Sales, Marketing, and Customer Service.
What's new for Dynamics 365 Sales?
Microsoft Dynamics 365 Sales continues to evolve into a central hub in the user workflow. It's no longer necessary to have Dynamics 365 open to use its data in Teams and Outlook, making for smoother collaboration and more efficient information sharing within your sales team. Be sure to check out the other highlights in the video from Microsoft below!


Track linked Microsoft Teams chat conversations as activities in a record's timeline
Having trouble keeping up with your Teams conversations? Through direct entry into any record's timeline, release wave 2 keeps users informed of important updates and key chat events, such as starting a linked chat, sharing documents, or restarting an existing linked chat conversation. From the record's timeline, users can navigate directly to the related conversation.
Use @mention to search and share Dynamics 365 records in Outlook and Teams
Avid users of the @mention functionality will rejoice at the next feature: in addition to tagging people, sellers can now use @mention to find and share important sales data, such as customer and prospect details, in Outlook emails and Teams conversations. In addition, Outlook and Teams will also provide users with AI-powered suggestions for recently used Dynamics 365 data, allowing them to swiftly add this data to their communications and further enhancing collaboration on relevant records.
Create collaborative spaces around sales processes
Release wave 2 introduces Collab spaces in Teams: central, organized workplaces where salespeople can gather all relevant members, tools, and contextual information to ensure smooth collaboration on active Dynamics 365 records. Because these collaborative spaces are enabled via scenario-based Dynamics 365 templates, they are easy to set up, consistent across accounts, and quick to access.
Enable sellers to orchestrate activities in Teams
As customers progress through the sales cycle, salespeople sometimes need to take on different roles. Release wave 2 helps sales teams orchestrate activities when collaborating on accounts and deals and thus improve sales outcomes. Sellers can consult the intelligent deal room dashboard to follow up on customer insights, activity coordination and intelligent activity recommendations, all in one place.
What's new for Dynamics 365 Marketing?
Microsoft Dynamics 365 Marketing is increasingly targeting larger organizations. The new release wave contributes to this by including multi-brand support and real-time marketing capabilities, while also enabling the use of external applications and devices within customer journeys. AI-supported personalization will serve content and offers based on a user's online behavior.
Scale your multi-brand business effortlessly
Want to gain insight into a specific brand's marketing performance without losing sight of the bigger picture? This release wave helps multi-brand businesses organize digital assets, marketing journeys, content, and customer preferences to support their customer engagement strategies across brands, regions and product lines. Easily define reusable marketing assets at the enterprise level and empower individual business units or brands to leverage, extend or customize them.
Delight customers with personalized, AI-powered, next-best content
Compelling, personalized content is key for targeting prospects, nurturing leads and engaging customers. As part of the new release wave, marketers can leverage AI-based optimization to tailor the best content for their customers. The AI model analyzes customers' preferences, interests and motivations based on rich customer data from all your data sources through Dynamics 365 Customer Insights and past interactions with your brand.
What's new for Dynamics 365 Customer Service?
Release wave 2 improves the Customer Service module workflow by expanding collaboration with Teams. Other spearheads include better cooperation on cases with colleagues to solve problems as quickly as possible, (AI-based) routing and efficient delegation of cases and activities. Watch Microsoft's video about the highlights below!
Determine the relevance of knowledge articles and similar cases with auto AI suggestions
AI suggestions to determine the relevance of knowledge articles and similar cases are not entirely new in Dynamics 365. Since its introduction in release wave 2 last year, it has helped service agents speed up customer service and reduce resolution time. With this release wave, however, admins no longer need to manually enable the feature. Instead, relevant knowledge articles and similar cases are proactively shown to agents, taking into account the context of cases and conversations.
Improve the searchability of knowledge articles with auto AI-suggested keywords and descriptions
Metadata elements like keywords and descriptions help service agents to more efficiently search and uncover relevant knowledge articles. However, manually adding high-quality, diverse keywords and descriptions that align with the various ways customers talk about their issues is time-consuming and challenging. Therefore, last year's release wave 2 added AI-suggested keywords and brief descriptions to improve the searchability of knowledge articles. With the 2022 release wave 2, this feature is now turned on by default and no longer requires an administrator to enable it.
Use customer support swarming for complex cases
Subject matter experts possess the much-needed expertise to solve complex customer problems. Release wave 2 supports collaboration with experts from various departments, swarming cases in their familiar applications, including Customer Service workspace and Microsoft Teams.
What's more, release wave 2 further improves customer support swarming by:
improving the swarm creation flow, adding the ability to create notes and tasks to manage swarm progress, and enhancing wrap-up activities.
streamlining the admin experience to ensure a faster setup and increasing flexibility to define which CRM users can automatically be added as participants to specific swarms.
allowing the expansion of groups of existing default users with additional CRM users, introducing new roles like agent managers, account owners, and Team admins.
Use Teams chat for contextual collaboration
Embedded chat allows agents to collaborate with anyone within their organization over Teams to solve customer problems without leaving the case or conversation. Simply link Teams chats with supervisors, customer service peers, support experts, and agents from other departments directly to Customer Service records, thus enabling a contextual experience.
Use @mention in emails and chats to search and insert relevant CRM data
Just as sellers can use the @mention feature to find and share important sales data in Outlook emails and Teams conversations, business users can now search and contextually insert key case or account data, such as case resolution details, into their communications. Both Outlook and Teams will make suggestions for recently used Dynamics 365 data, which users can quickly add to their drafts.
Re-route work items to preferred agents
Customers often feel more at ease when they are helped by a familiar service agent with whom they have had positive experiences before. With the new preferred agent routing feature, admins can connect customers with their preferred agent to provide hyper-personalized service with relevant and journey-aware interactions. With this approach, improving customer satisfaction and forging deep customer relationships is easier than ever.
Want to learn more about Microsoft Dynamics 365 release wave 2?
Discover all the new features included in Microsoft's release wave 2 plan, or contact our experts to find out more about the opportunities these major updates can bring to your business.

Written by
Maarten Bekaert
Solution Architect with a strong affinity for sales & marketing, having over fifteen years of experience in business & IT consulting for digital transformation and CRM-related solutions. Fascinated about the flexibility of Dynamics 365 and its potential to digitally transform companies without limits. With Power Platform at its core, translating company strategies into effective solutions will never become impossible.
Want to give feedback? Deliver it straight to the author