Kristel, the last time we spoke, the coronavirus pandemic had just erupted. What has changed since then?
Kristel Demotte: "Like many other companies, we feared that projects would grind to a halt, and in some badly affected sectors such as aviation and retail, that was indeed the case. But broadly speaking, the pandemic has proved to be an accelerator for Cegeka, and the data team is no exception. My colleague Fabrice (Wynants, Global Director of Cybersecurity) reckons that the crisis has led to a forced accelerated digital transformation for many organisations – and this is indeed true."
"At least, at Data Solutions we have never been so busy. It seems as if companies have suddenly become aware that one wrong decision can literally make the difference between surviving or losing everything. Even if other IT projects have been put on hold, data projects have had to continue or even be given priority. Even in industries where hardly anything was happening, we heard "You can drop everything, but not the data."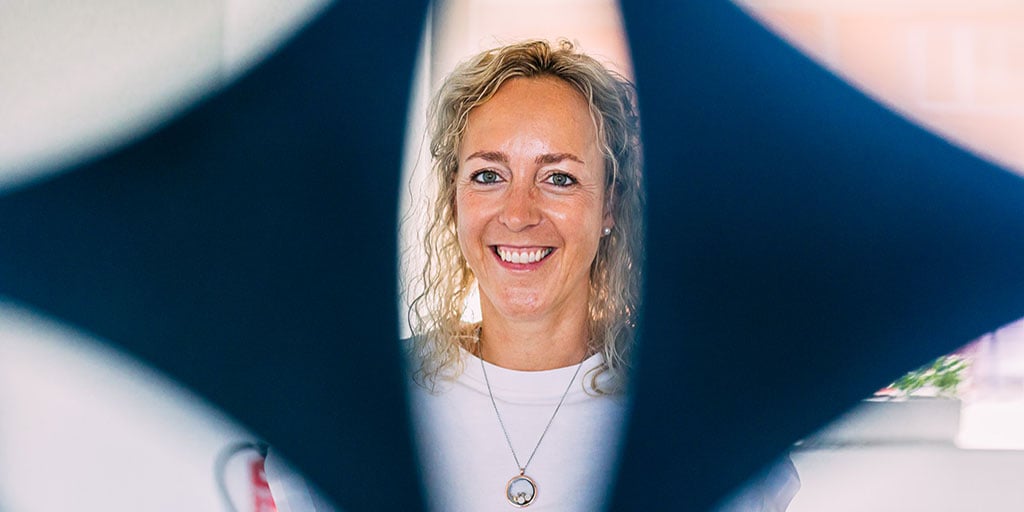 What type of projects are we talking about specifically?
Demotte: "In general terms, everything that enables companies to make the right critical decisions at the right time. This involves both traditional business intelligence processes and large-scale projects aimed at creating the so-called "data platform of the future", i.e. something that we focus on very strongly. Or in projects where a specific weakness is tackled with the goal of increasing sales and hence avoiding the effects of the crisis."
"One example is the Repurchase Analytics solution that we developed last year and which is selling extremely well. It allows companies to more accurately assess when customers are going to buy or replace something. And once you have that information, you can send your sales people out on a very targeted basis, with a much higher success rate. We rolled out the solution for the first time to a retail customer in the automotive sector who wanted to go all-out in the midst of the crisis, which I think is very impressive."
"Our Repurchase Analytics solution allows companies to more accurately assess when customers are going to buy or replace something."

Kristel Demotte, Global VP of Data Solutions
"For this customer we developed an AI-driven prediction model based on historical data from their ERP and CRM systems. The model predicts when someone is most likely to replace their car. A sales dashboard allows employees to monitor performance and take the most appropriate action based on what they see happening there. The result: they make more deals while making less effort. What is more, their sales figures have doubled!"
Do you ever come across a misconception from customers and think: it's high time to debunk this myth?
Demotte: "Well, maybe the idea that people still think you need a lot of data – big data – in order to be able to do anything meaningful with it. And you can get that, of course, but you don't have to. What you need above all is varied data. Gartner calls this trend "from big to small-and-wide data". And that requires the courage to look beyond what you know. A good example is a project we recently carried out at a medical equipment manufacturer."
"The manufacturer has a lot of consignment stock at hospitals, such as stents. Stock that is left on the shelf has a high cost, so the trick is to always stock the right amount. We developed a tool that enables their team to calculate the right amount of stock for a new hospital in the event that there is no historical data available. Data from hospitals with a very similar profile is used for this purpose. We are not talking about a lot of data here, but about the most relevant data."
Let's take a look at the role of the CDO (Chief Data Officer). This role has been in the spotlight for a few years now and has become increasingly important. How is it evolving and what do you consider to be a must-have skill?
Demotte: "The position of CDO is not a new one, but I do see its importance increasing. In a nutshell, you cannot be a data-driven company if you do not have a competent CDO behind the wheel. To be truly data-driven, not only do you need the platform but also the buy-in, the organisation, the governance... all of which are responsibilities for the CDO. This person is a facilitator who has to get along with everyone in the organisation; business, IT, legal, you name it."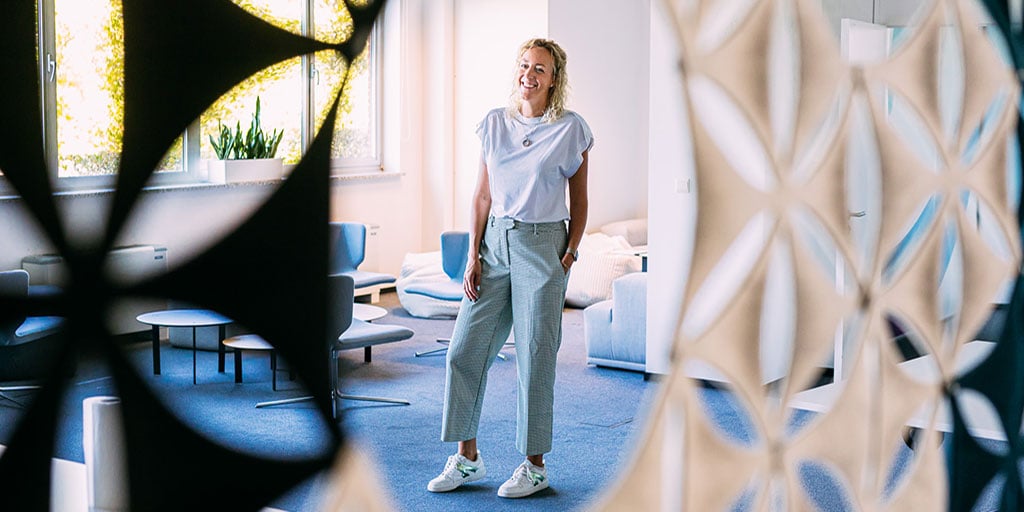 "I believe the CDO is becoming a C-level executive, equivalent to a CFO. In their 2021 trend report for Data and Analytics, Gartner already pointed out that data was becoming a core function, not something that is operated in separate silos. CEOs are beginning to realise how much data can help enable and accelerate strategic business initiatives. What they still underestimate, however, is the complexity of data projects, which can lead to them getting it wrong sometimes. If you hire a CDO and involve them in the company strategy, I think you are on the right track."
"I believe the CDO is becoming a C-level executive, equivalent to a CFO. Data is becoming a "core function", not something that is operated in separate silos."

Kristel Demotte, Global VP of Data Solutions
Is the CDO also the person who should build the data fabric? I have seen the term pop up more and more often. What does it mean exactly?
Demotte: "More interesting than exactly knowing what it is – because definitions are often complex – is what data fabric does, which is remove some of the complexity and consequently reduce costs. Data platforms come with a package of non-negotiables, for example, the maintenance of integrations and quality control – and they also keep evolving. For example, there is a growing demand for real-time and event-driven data sharing. Data fabric helps to reduce complexity by automating a number of data management tasks, and makes things such as uniformity, governance, integration, security, access and control much simpler and more manageable."
"Data fabric can be a reliable solution to reduce costs in terms of data management, integration and correlation. To this end, data fabric can use Artificial Intelligence (AI) to perform AI-enabled data integration, which is what we are working on. And yes, it is the CDO's job to create such data fabric. That too, is something we can help that person with."
Finally, a while ago you launched a highly popular video on LinkedIn in which you encouraged people to join the Cegeka data team. Is your team now complete?
Demotte: "Our team is never complete; we are actually growing too fast for that (laughs). For example, we are still looking for Big Data Engineers, BI Consultants, Data Platform Cloud Architects and many more profiles. We will also be hiring a number of new data profiles for a massive project we are undertaking for the Flemish government."
"That video created a lot of interest, but I would also like to give a shout out to data experts, whether senior or junior, who want to take part in building the data platforms of the future. Apply now! You will not be bored (laughs)."
Kristel Demotte is ICT Woman of the Year 2022
We are so proud that our very own Kristel Demotte, Global VP Data Solutions, has been chosen as the new Belgian ICT Woman of the Year 2022.
Kristel has always been firmly committed to changing the gender imbalance in STEM fields and jobs. This amazing award will help her do so in a whole number of new ways that raise awareness and create impact.
More about Kristel Demotte, new Belgian ICT Woman of the Year 2022